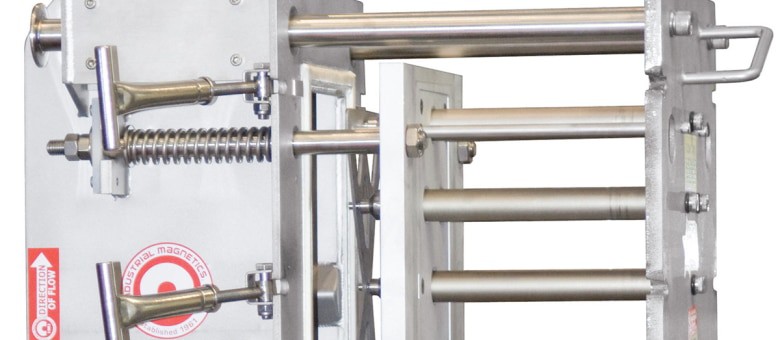 Industrial Magnetics, Inc.'s magnetic separator for powder and bulk processors, the Pneumatic Line Housing (PLH), now comes standard with The Opti™ Series of circuit options.
The circuit for the PLH can be configured to achieve up to 119 oz. of pull, up to 12,000 gauss, to perform in high-temperature applications and to meet HACCP International standards.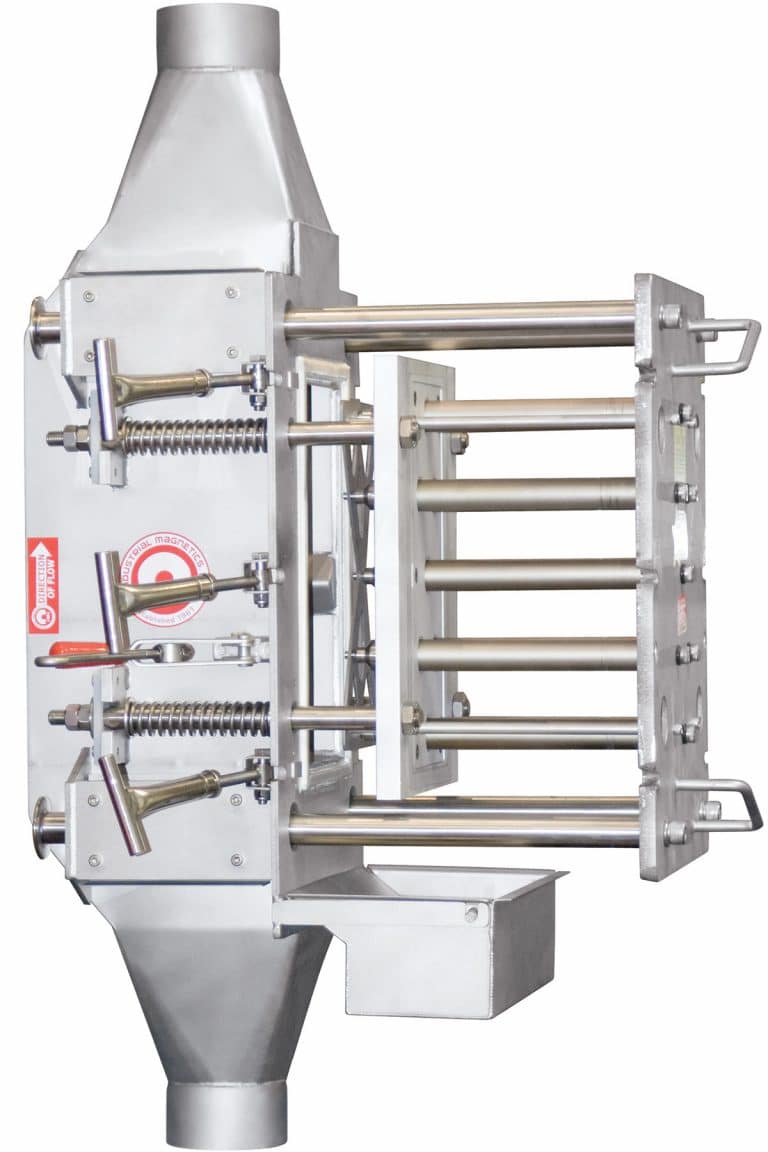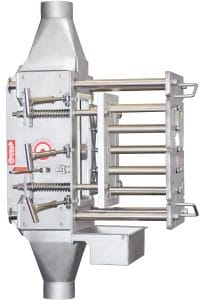 The Opti™ Series circuits were designed to address standards for magnet separators set forth in schemas such as FSMA, HACCP, GFSI, BRC, FSSC, and SQF, and meet a minimum and measurable threshold of repeatable magnet performance.
The PLH features a series of 1" tubes on staggered centers which ensure that all product has repeated contact with the magnets. The resulting capture rate of ferrous and weakly magnetic stainless contaminants far exceeds any other product available industry-wide and is available in Self-Clean (US Patent NO. 8,474,629) and EZ Clean™ versions. The EZ Clean PLH requires zero energy to operate or clean.
This article is published by
Industrial Magnetics, Inc. is an industry leader in providing both permanent magnets and electromagnets for magnetic separation to provide consumer and capital equipment protection. Industrial Magnetics (IMI) specializes in custom fabricating. They design, engineer and manufacture magnetic separation devices for customers' specific requirements, ...