SARASOTA, FL - Moisture content varies widely in raw materials, and at different points in the production process, so non-contact moisture measurement is essential for achieving an outstanding final product.
MoistTech Corp uses Near-Infrared technology as the state of the art process in measuring moisture content within a product; this sensor can not only measure moisture content but also thickness and temperature if needed as well – all in one sensor.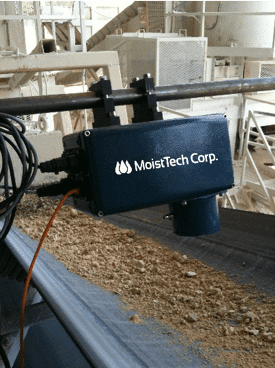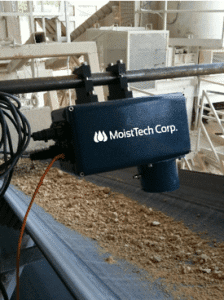 Unlike other instrumentation of this type, the IR3000 is insensitive to material variations such as particle size, material height & color and gaps in product flow. MoistTech moisture sensors provide continuous, reliable readings with a one-time calibration, non-drift optical design allowing operating personnel to confidently make immediate process adjustments based on real-time measurements. The entire system is also maintenance free!
The IR3000 is ideal for all installation locations including belt, screw and enclosed conveyers, chutes, cyclones and bines, dryer input / output, webs, and pipeline or pneumatic conveying.
For more information contact: MoistTech Corp.™ 941-727-1800 www.moisttech.com
This article is published by
MoistTech Corp. is the original manufacturer of Near-Infrared (NIR) technology in the Industrial Moisture industry, manufacturing a range of on-line sensors & at-line instruments for moisture measurement and real-time moisture process control.