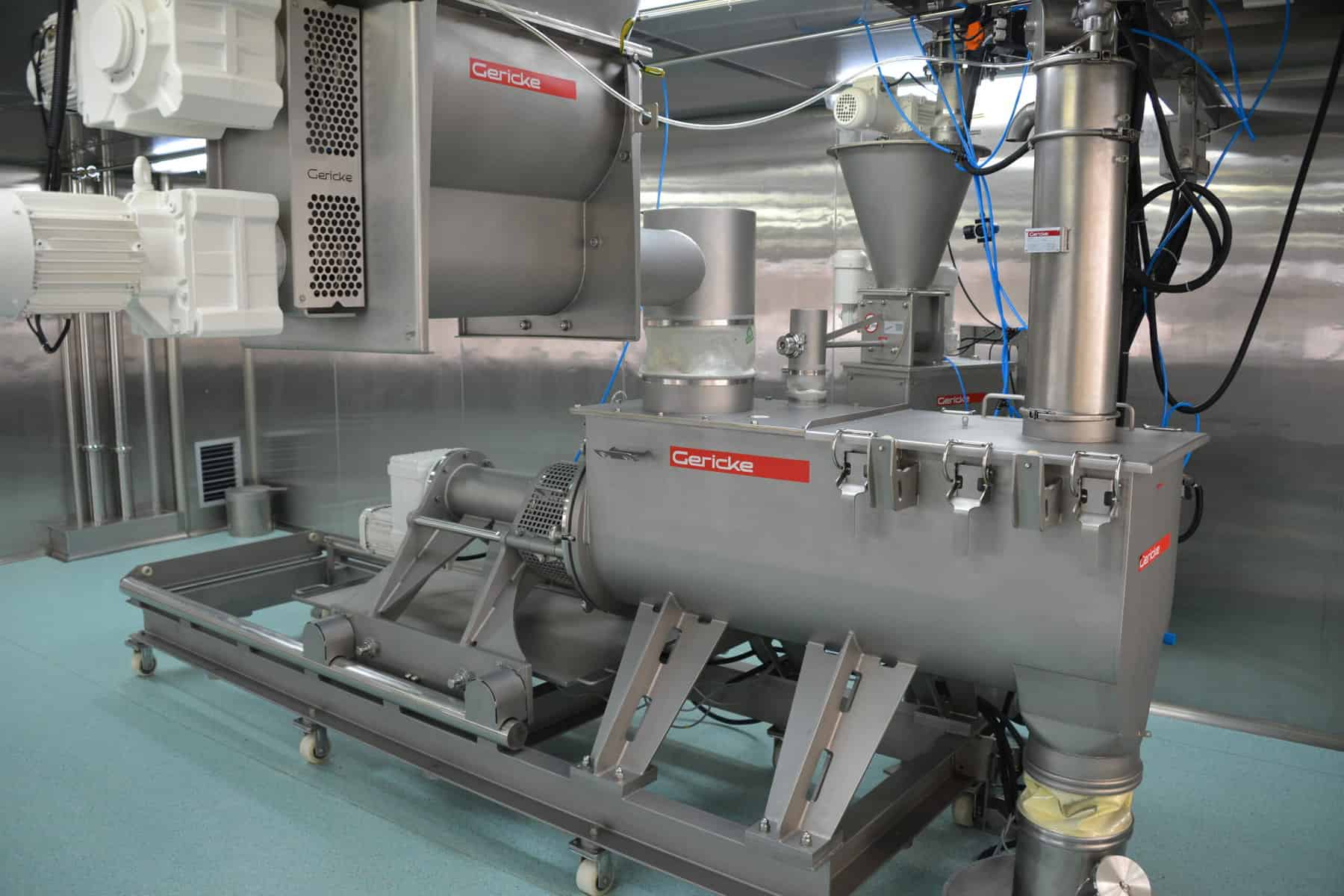 Bio-based ingredients company Jungbunzlauer (Basel, CH) and powder processing equipment manufacturer Gericke (Regensdorf, CH) herewith explain their common interest to promote tricalcium citrate for infant formula dry mix dosage and why it matters for sustainable manufacturing.
High quality calcium salts are indispensable nutrients for infant nutrition. Tricalcium citrate, a bio-based mineral is the most used organic mineral in this sensitive application because of its excellent nutritional fit, i.e. high bioavailability and compatibility.
However, from an infant formula production standpoint, added calcium salts may show abrasive effect during liquid processing and induce fouling deposits during the heating step, which pose challenges to effective processing. Consequences are lower throughput, increase of cleaning time and intervals as well as wear and tear of the equipment.
These issues and related costs can be reduced dramatically in case the calcium salt addition is shifted from wet to dry dosage. For this, two prerequisites need to be addressed: Top-notch ingredient quality and suitable high-end powder processing equipment.
Jungbunzlauer micronized, ultra-fine tricalcium citrate M1098 is a highly dispersible calcium salt, which enables easy preparation of the baby milk without sediments at home, and thus reliability concerning calcium level for the infant. It is approved for dry mix dosage by complying with the strictest microbiological requirements. Additionally, Jungbunzlauer offers special multi-layer packaging, which enables the transitioning of the calcium salt into the high-risk hygienic zone of dry mix addition.
Major producers of nutritional products trust in Gericke technology for the formulation and dry mixing of infant, adult and dietary nutrition and supplementation. Highest recipe accuracy, traceability and efficient mixing ensure constant quality. The fully automated processes include the precise gravimetric feeding at several process steps and homogenous mixing of base powder with carbohydrates, minerals, trace elements, probiotic supplements and flavors. The dry mixing installations are realized as batch or continuous process. These safe and energy efficient technologies can be validated in the Gericke test centers up to a capacity of 4 t/h.
This way, infant formula manufactures can improve margins and postpone Capex by switching from wet to dry added calcium via combining high quality Jungbunzlauer tricalcium citrate and Gericke powder feeding and mixing.
This article is published by
Gericke Feeding, Mixing, Conveying, Size Control Technology. High-class workmanship for a world of industry. Gericke supplies conveying, sifting, high-precision feeding, and mixing solutions that handle a broad range of ingredients such as pellets, powders, floodable powders and fibreglass for food, chemical, industrial, and pharmaceutical industries.
Gericke process ...