The PerMix PFB series Twin Shaft Paddle Mixer is a fast mixer with high efficiency, capable to work with abrassive materials, which is also known as Fluidizing Mixer, Fluidized Zone Mixer, Non-gravity Mixer or Zero-gravity Mixer. 
The Twin Shaft Paddle Mixer is capable of preparing a homogeneous mixture despite of particle size, shape, and density, and is able to achieve very fast, high capacity, thorough, precision mixing of either dry bulk solids or solid with liquid.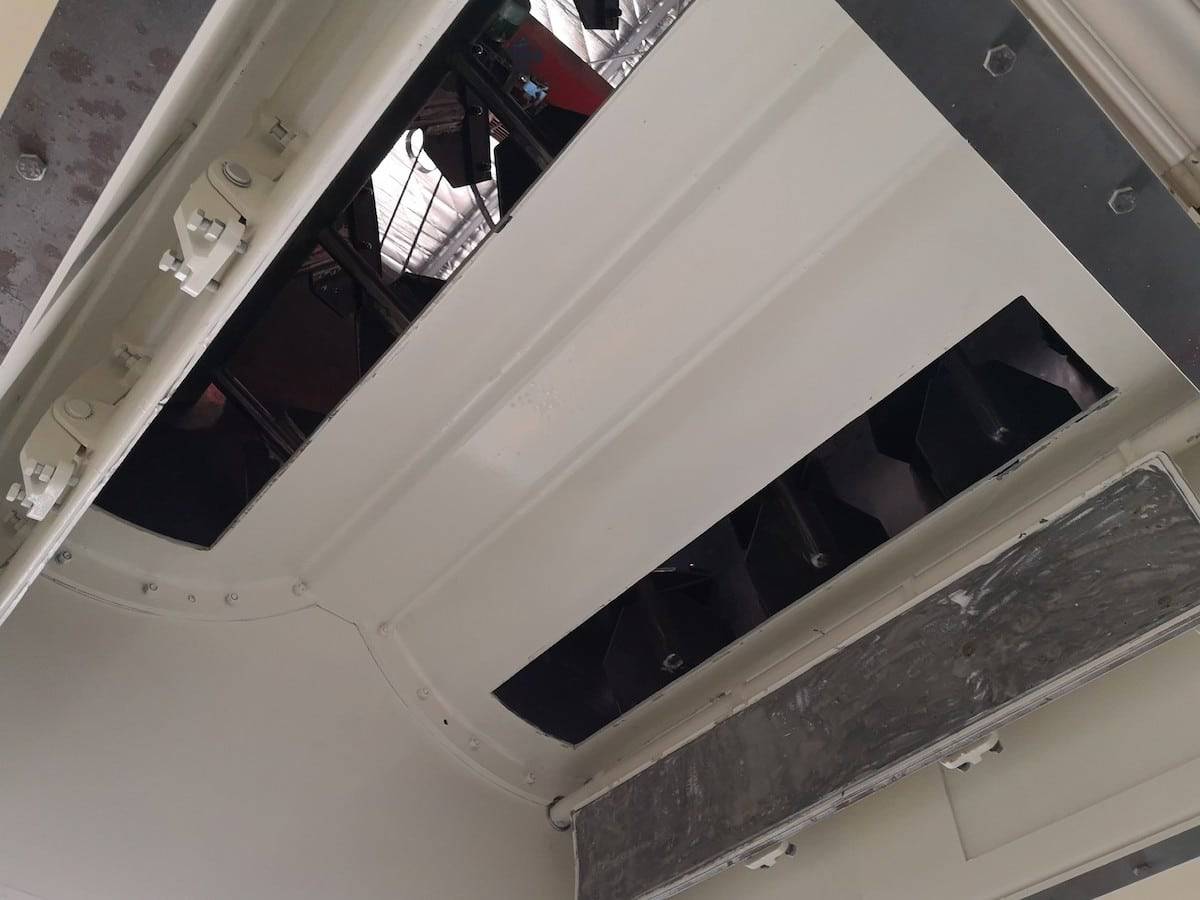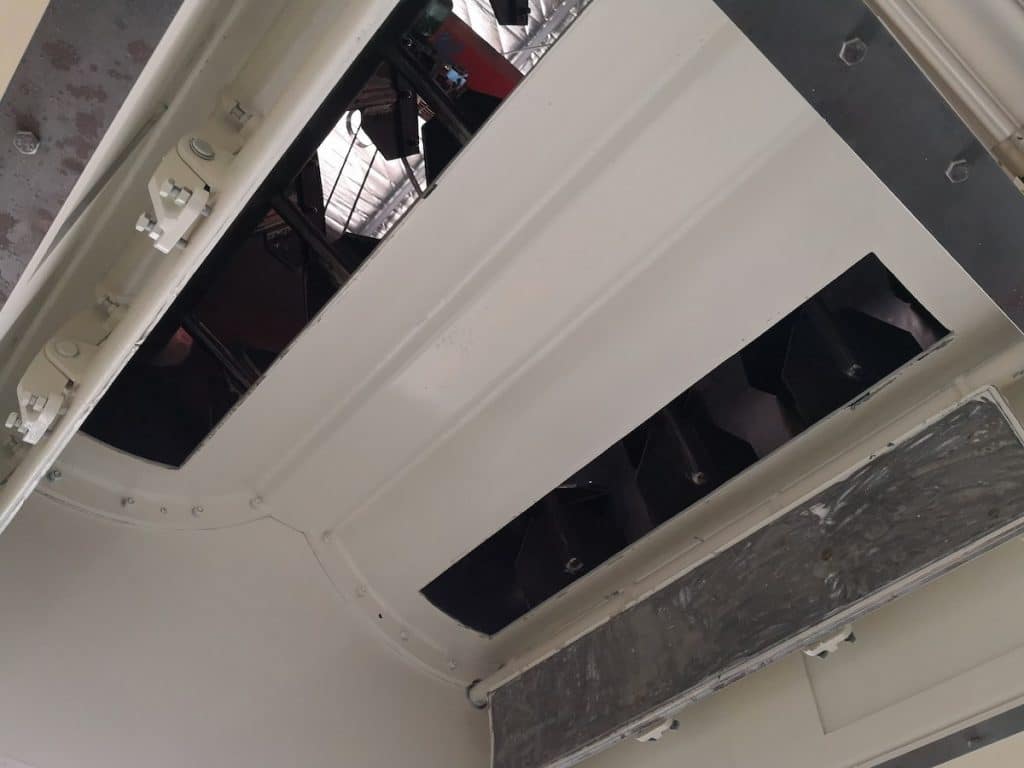 This particular PFB 3000 is made of heavy duty Carbon steel, has different drive unit for each shaftwith special hydraulic coupling for easy start and work, bomb bay discharge doors that are equipped with special locking device to avoid opening when pressure failure, special replaceable tips, coated withhardened Tungsten Carbide.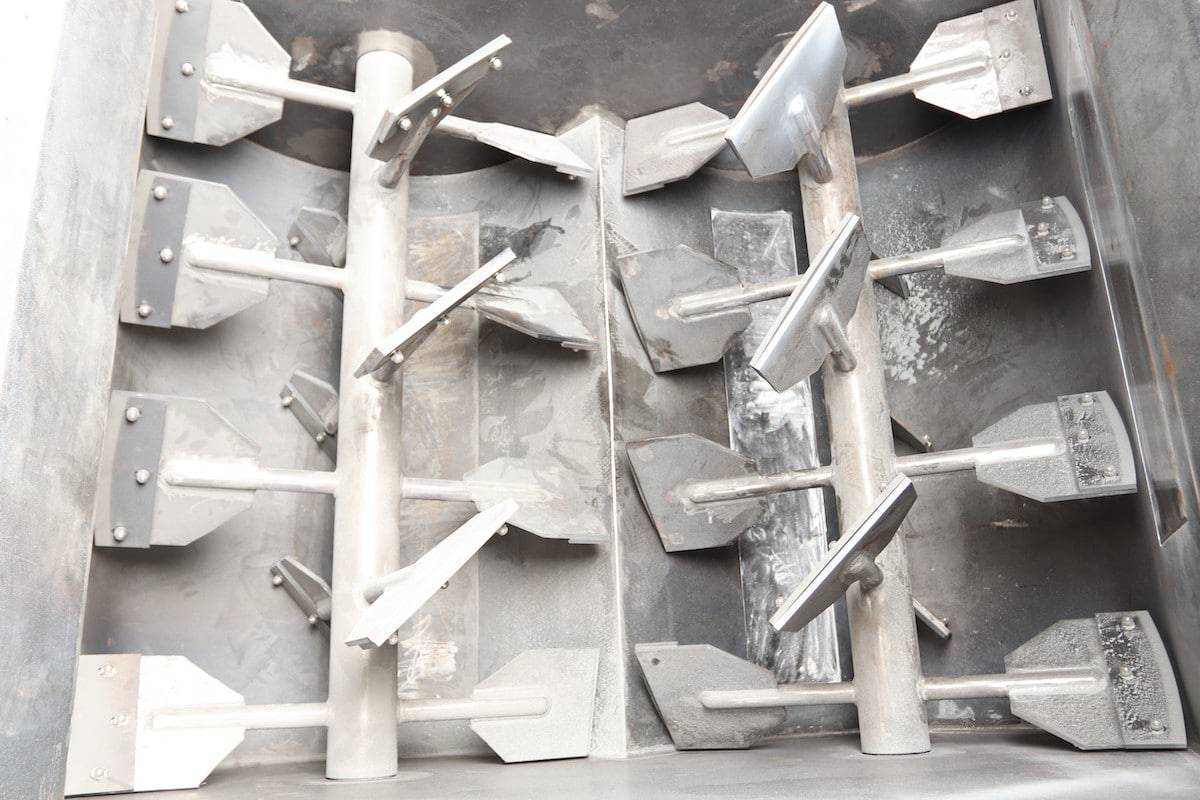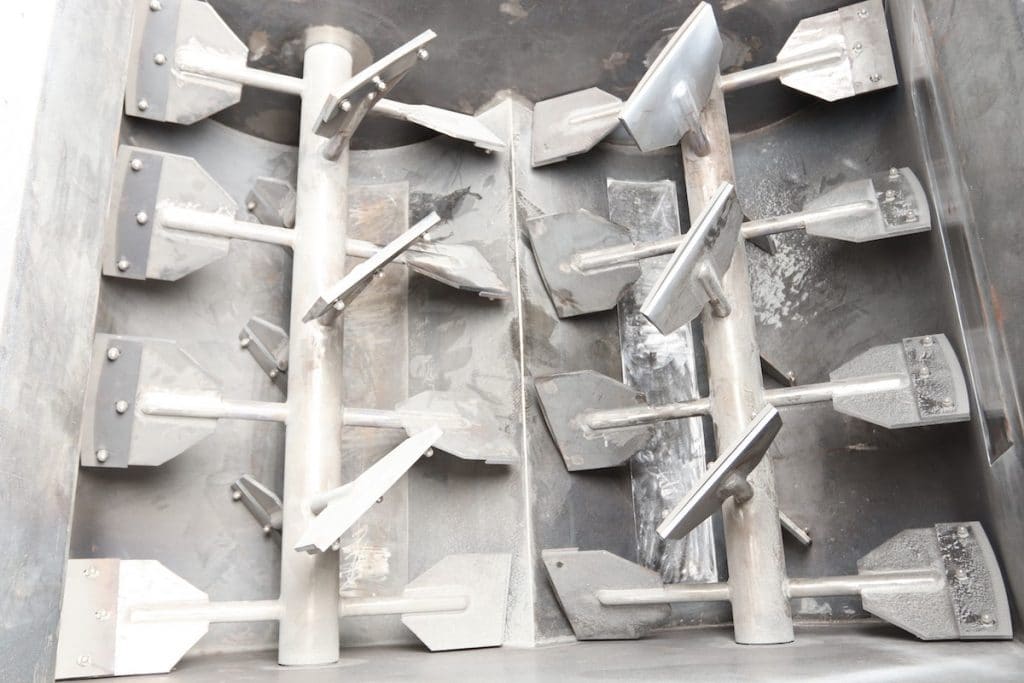 The mixer can reach to the final homogeneous material within 40-60 sec. and discharge within 30 sec. to reach a total cycle time of 3 min. So total capacity of the mixer is ~ 40 Tons/Hr.
More information about this and other type of mixers can be found at our site : www.permixtec.com