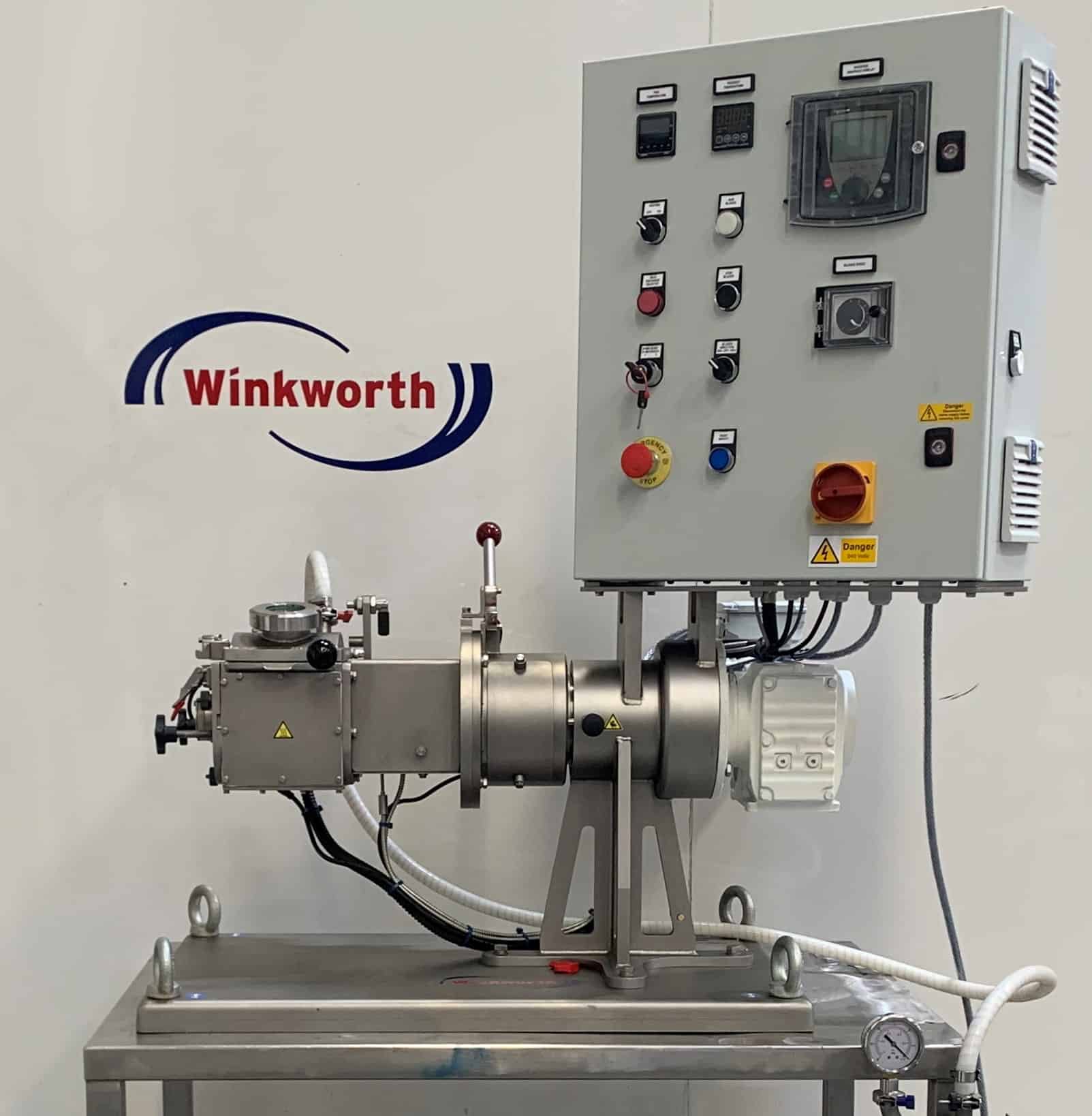 World leading industrial mixer manufacturer, Winkworth, has further improved its popular laboratory LZ mixer range with the re-design of its laboratory Z Blade Kneaders, by making major improvements to chamber interchangeability, ease of cleaning and data capture.
Aimed at R&D departments, research centres and universities, the laboratory LZ range offers a standard mixing platform with the option of interchangeable chambers, thereby allowing users the opportunity to undertake mixing performance contrasts and comparisons in their own facilities. This in-turn provides reductions in time and cost, process and commercial risk benefits. The mixer platform itself is robust, heavy duty and easy to dismantle for cleaning away tough or sticky residues. Providing a modular design and able to accommodate different chamber sizes from 0.25 litre to 3.0 litre capacity, the mixer can operate at variable speeds and is reversible, as well as supporting data capture. In addition to the popular Z Blade mixing chambers, other chambers can be retro-fitted, which include the UT Ribbon Blender, RT Rapid Turbulent/Ploughshare mixer and DC Double Cone mixer styles.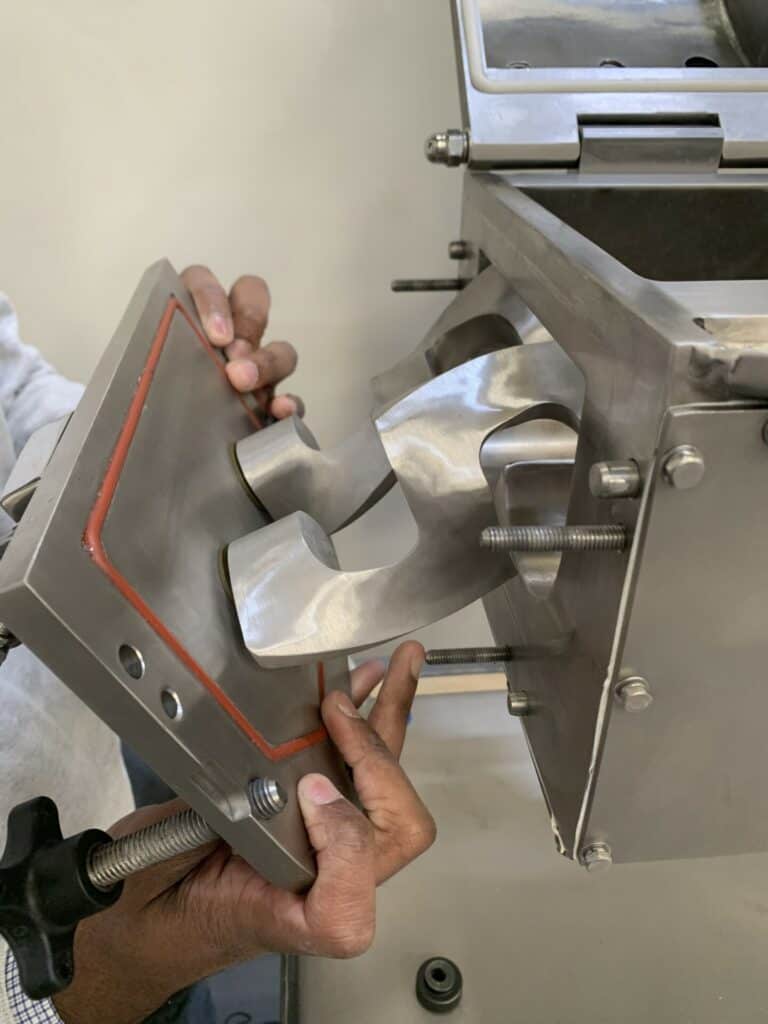 Saving resources and minimising risk during the early stages of product development is vital, as is reducing time to market, thereby investing in Winkworth's laboratory range of mixers provides technology to support testing and rapid changeover from formula to formula.
Winkworth provides opportunities for customers to test mixers in their Mixer Test Centre, located in Basingstoke-UK, or to follow through with hiring models for in-house testing and development.
The simple, precise controls and easy clean features to eliminate contamination risk, along with chamber sizes that are small enough to reduce waste, yet large enough to be representative of production reality, are ideal. This accurate representation of production performance provides a scalable outcome prior to full capital investment.
The versatility of the Z Blade Kneader chambers provides users with the ability to mix a range of product types, typically pastes, doughs, mastics and polymers and comes with ATEX, vacuum, gas purge and heating options.
Winkworth's Tim Simpson, sales director, said: "As a necessity for numerous R&D departments, Winkworth's Z Blade mixer has been a major contributor to new product developments in numerous industry sectors for over 70 years, with many of our earlier designs still in use today. It is even more popular nowadays due the huge benefits of having a robust, effective and suitably sized mixer which finds uses across many product types.
"We are confident that the LZ laboratory Z Blade Kneader will continue to be well received by those looking for essential research, development and pre-production options and lead on to production line improvements from our larger Z Blade mixer or mixer/extruder models."
Winkworth is the UK's largest industrial mixer manufacturer with a long and respected history in providing bespoke mixing solutions from lab size to full scale production models. Winkworth mixers are used across a range of industries including food, chemical, pharmaceutical, ceramic, metal and plastics and for a variety of applications, including gums, pastes, powders and liquids. Winkworth's equipment is uniquely engineered to customer requirements, supplied and installed worldwide and can be available as a mixer hire option. Full trials are available at their Mixing Test Centres.
This article is published by
Winkworth is the largest industrial mixer manufacturer in the UK. We have been trading since 1924 and have a long history of mixing applications and processes. Our 3D Cad designed machines are bespoke, uniquely engineered to customer requirements and are supplied and installed worldwide. Serving all industries from food, pharmaceutical and personal ...