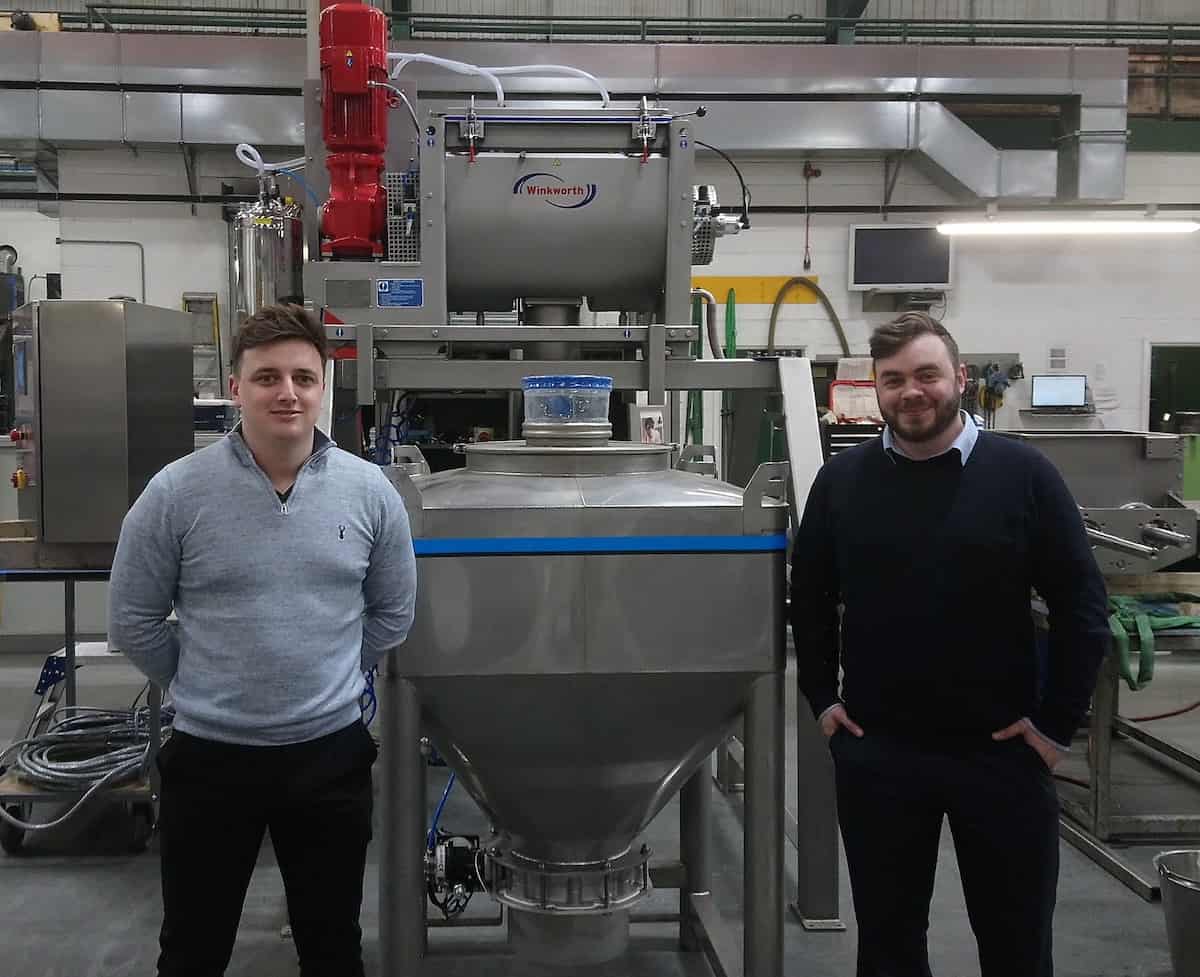 Winkworth, the UK's leading designer and manufacturer of industrial mixing and blending machinery, has strengthened its team with the appointments of Callum Lindsay as design/project engineer, and Kyle Hillman as a quality controller/health & safety assistant. Both positions are based at the firm's Basingstoke premises.
Callum joins Winkworth having started his career as a designer allied to automotive, aerospace and motorsport industries, working on projects for Jaguar Land Rover, Bentley and Red Bull Racing. His extensive design and project management experience extends to capital equipment used in production of aerosols and cosmetic products.
In his role, he will be responsible for progressing projects from inception to the finished product, overseeing the design and manufacture, as well as customer liaison. He also has engineering responsibility for ATEX compliance.
Kyle joins Winkworth with an aerospace background, having served his time at GE Aviation as a sheetmetal worker, before becoming an inspector. He is experienced in inspecting a range of parts, from large composites using FaroArm's, through to precision machined parts incorporated into fighter aircrafts for Lockheed Martin. Kyle brings a wealth of experience in inspection, quality control and auditing, having worked on contracts for a number of leading aerospace manufacturers.
At Winkworth, he will be responsible for establishing robust inspection regimes and controls, to aid in-house manufacture and the development of key suppliers, as well as supporting the management of health and safety.
Winkworth's head of operations, Jamie Allison, said: "We are really pleased to welcome both Callum and Kyle to Winkworth. They join us at a busy period of growth for the company and we look forward to them becoming valued members of our team."
Winkworth has been designing and manufacturing world-class industrial mixers, paddle mixers and blenders since 1924. Used for mixing doughs, powders, creams, batters, pastes, sludges, slurries and granules for all industries, Winkworth supply mixing machinery all over the world. Their product range includes Z Blade, Extruder, Ploughshare, Twin Shaft, Ribbon, Double Cone Blenders, Paste Feeders, Process Vessels, Homogenisers and Vacuum Dryers for use in a wide variety of industries. All their industrial mixers are designed and wholly made in the UK and can be manufactured to suit any ATEX requirements, include CE markings and are manufactured in accordance with their ISO 9001 accreditation.
This article is published by
Winkworth is the largest industrial mixer manufacturer in the UK. We have been trading since 1924 and have a long history of mixing applications and processes. Our 3D Cad designed machines are bespoke, uniquely engineered to customer requirements and are supplied and installed worldwide. Serving all industries from food, pharmaceutical and personal ...