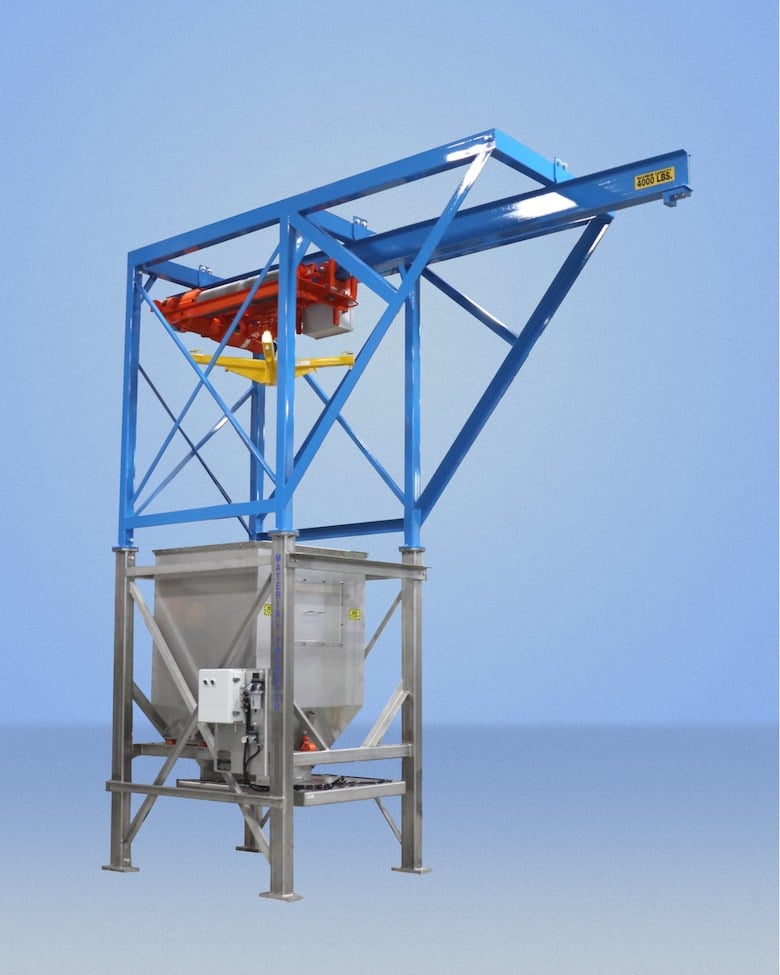 Patented system designed for discharging various food ingredients into the customer's existing process. Equipment is painted using a finishing system designed for use in Food and Beverage processing and is FDA and USDA approved for areas of direct and indirect dry food contact.
Highly cross-linked film resists chemicals and solvents and does not support growth of mold, fungi or other micro-organisms.
Unit features an electric chain hoist and Spider-Lift™ bag lifting frame. Unit features the exclusive heavy-duty Flo-Master™ bulk bag massaging system to promote material flow, and the Flo-Lock® gate for partial bag discharge.
Unit includes the exclusive Seal-Master™ round bag spout access chamber and Sure-Seal® pneumatic bag spout clamping system for dust-tight discharge.
This article is published by
At Material Transfer, we believe there is always a better way. That's why, for more than 30 years, we have been singularly focused on delivering the highest performing bulk handling equipment and systems to transform customers' operations into more than they can imagine.
Customizing. Optimizing. Uncompromising.
By tapping into our niche ...