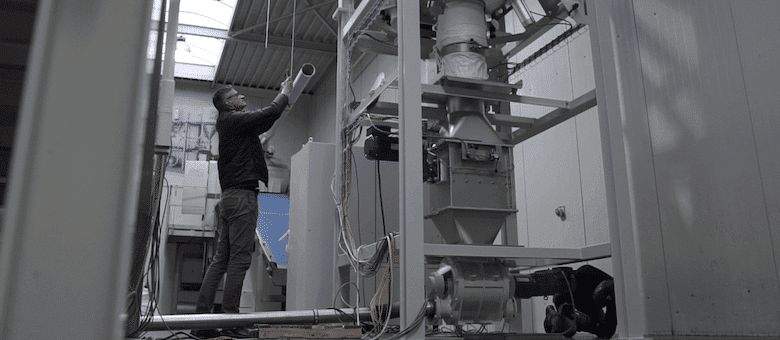 With the Big-Bag Conditioner, Dinnissen Process Technology takes another step towards even faster and smoother product flows.
For many producers emptying Big-Bags is currently a difficult and slow process. The product in the Big-Bags is often lumped together (during transport) and does therefore not flow out of the Big-Bags properly. Dinnissen comes up with a solution to this problem, in the form of the Big-Bag Conditioner.
What does the Big-Bag Conditioner do?
The Big-Bag Conditioner is designed to loosen the highly compressed products, resulting in a smooth and fast product flow. This innovation speeds up the production process as Dinnissen Process Technology combines the conditioning and disposal of Big-Bags in one single solution. The Big-Bag Conditioner has been designed, built, and tested in-house and has also been tested with the customer's products. The validated system takes care of conditioning and discharging in one station and the high discharging speeds ensure an accelerated production process.
This article is published by
We're proud to be known for our expertise, quality products and tailor-made solutions. We're even more proud that our customers and employees know they can count on us. By keeping engineering, production, testing, installation, commissioning and service in-house, we don't have to rely on others, and that's why others can rely on us. We believe ...