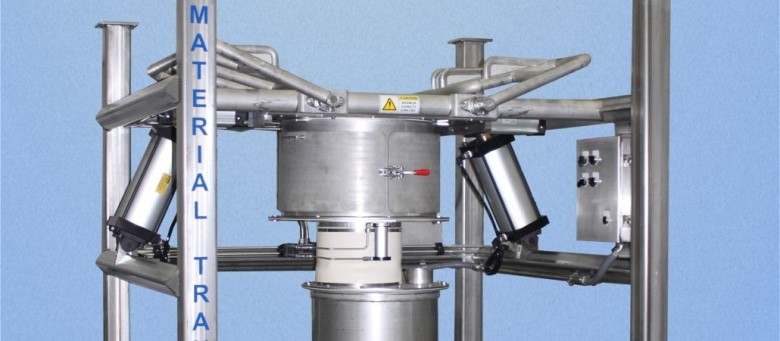 The unit features sanitary stainless steel construction with round or angled structural tubing for rapid cleaning.
Heavy-duty Flo-Master™ "breaker bar" bulk bag massaging system promotes the discharge of non-free flowing materials. A powerful Flo-Lock® discharge spout closure system quickly halts material flow for partial bag discharge, while a Sure-Seal® spout clamping system seals the bag discharge spout for dust-tight operation. The unit includes a fully integrated discharge hopper with a pneumatic vibrator. Equipment includes intrinsically safe, all pneumatic controls for hazardous location service.
This article is published by
At Material Transfer, we believe there is always a better way. That's why, for more than 30 years, we have been singularly focused on delivering the highest performing bulk handling equipment and systems to transform customers' operations into more than they can imagine.
Customizing. Optimizing. Uncompromising.
By tapping into our niche ...