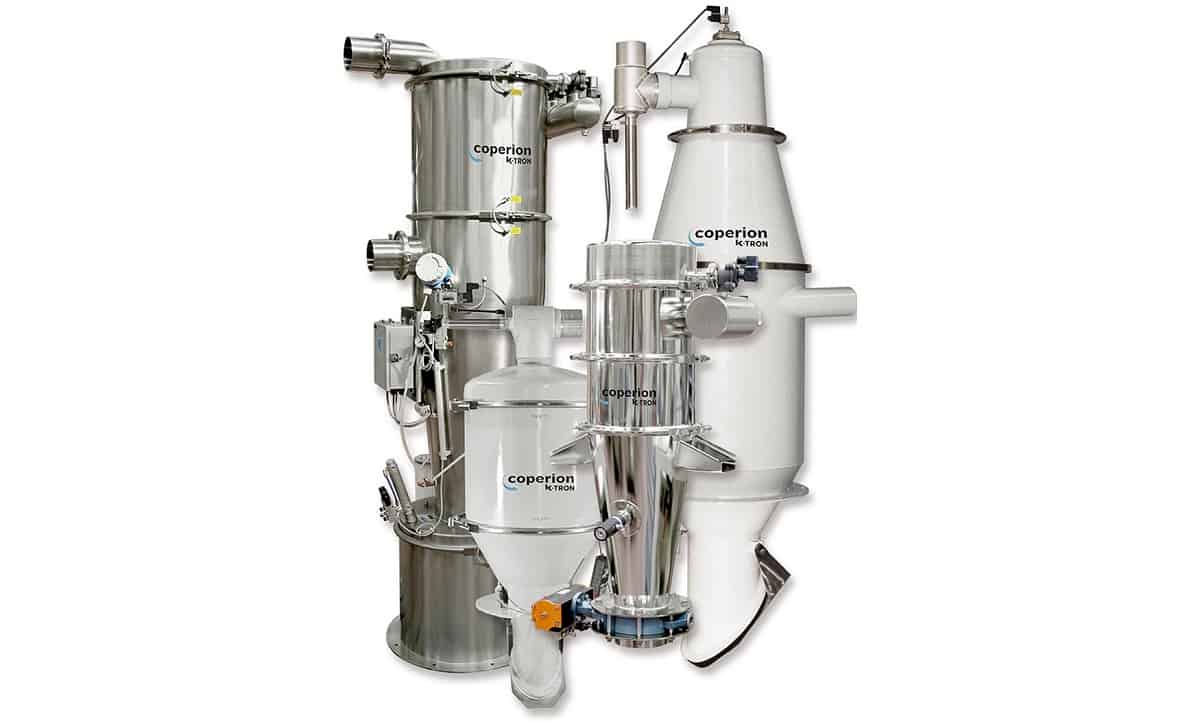 Coperion K-Tron vacuum sequencing central receivers are designed to high quality standards for pneumatically conveying powders, pellets, and granular materials for the bulk material handling industries.
The Coperion K-Tron Series 2400 receivers provide a high-capacity sequencing system primarily used on multiple destination applications where larger conveying rates or long distances are required. Materials of construction include aluminum, carbon and stainless steel. Conveying rates range from 327 kg/hr. to 6,804 kg/hr. [720 lbs./hr. to 15,000 lbs./hr.].
The Coperion K-Tron P-Series receivers are ideal for applications requiring a higher degree of sanitary requirements. Three models include the P10 conveying up to 600 kg/hr. [1,320 lbs./hr.], the P30 conveying up to 1,800 kg/hr. [4,000 lbs./hr.] and the P100 for up to 4,000 kg/hr. [8,800 lbs./hr.]. The Coperion K-Tron P-series sanitary receivers can be used for simple "up and in" systems or engineered for larger, central vacuum conveying systems. 
This article is published by
Innovative and Sustainable Bulk Material Processing Solutions.
Coperion and Coperion K-Tron are system and equipment suppliers, including extruders, feeders, pneumatic conveying and components, who understand the importance of process efficiency. We design, develop, manufacture and maintain systems, machines and components for the plastic, ...