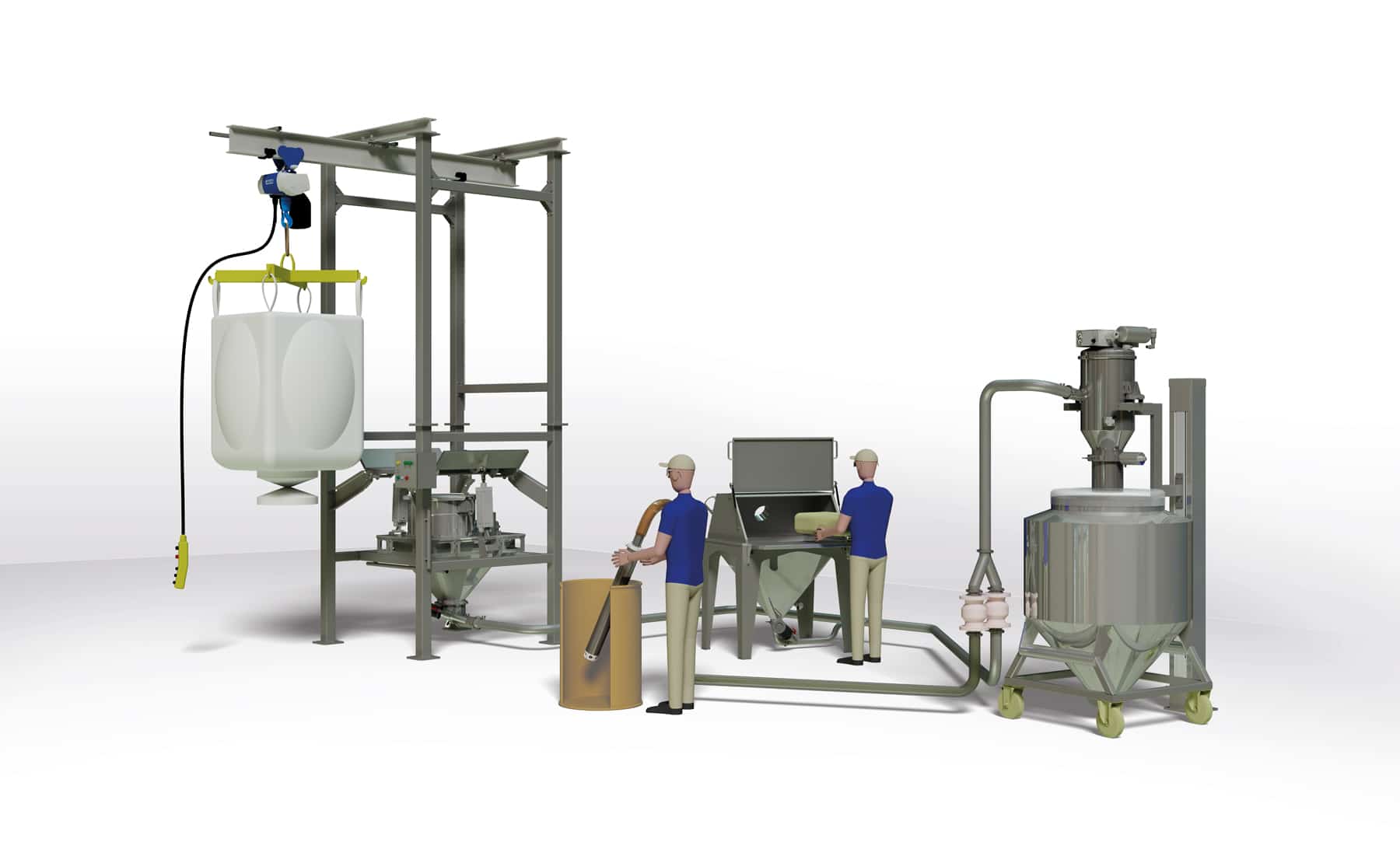 An in-depth brochure from process equipment manufacturer Volkmann USA, Bristol, provides an introduction to the engineering concepts behind pneumatic vacuum conveying and details its key advantages versus mechanical conveying and other types of material transfer systems.
Entitled, "Systems and Solutions for the Clean, Efficient and Secure Handling of Bulk Material", the 35-page tome reveals how vacuum conveying systems gently transport powders, granules, pellets, tablets, and other bulk materials using small batch cycles in a safe, sealed, dust-free process that eliminates the potential for ignition and contamination while safeguarding particle integrity. Vacuum conveying by dense phase, lean phase, and dilute phase are also explained in detail and illustrated for ease of understanding.
Developed for food, dairy, chemical, pharmaceutical, and other industries that require a high level of hygiene in material transport, the literature describes how the company's line of pneumatic vacuum conveying systems earned the ATEX certification documenting safe operation in explosive environments, and how its modular design ensures easy access and quick disassembly for complete cleaning. Hundreds of materials transferred in the vacuum conveying systems and many of its installations worldwide are highlighted with in-action photography and detailed engineering diagrams.
This article is published by
Volkmann high-quality, high-performance pneumatic vacuum conveyors, bag dump stations, unique No-Tip Unloaders and additional powder handling equipment are found wherever safe material handling of fine chemicals, granules, pellets, tablets and small components are needed. Volkmann systems are particularly well-suited to dust-tight, segregation-free ...