This innovative design, which has been implemented on virtually every model of KEK® Centrifugal Sifters, features an easy to remove hygienic screen basket and paddle screw assembly, a hinged oversized end door and bolted flanges for dust-tight operation. The sifters also operate quietly without vibration.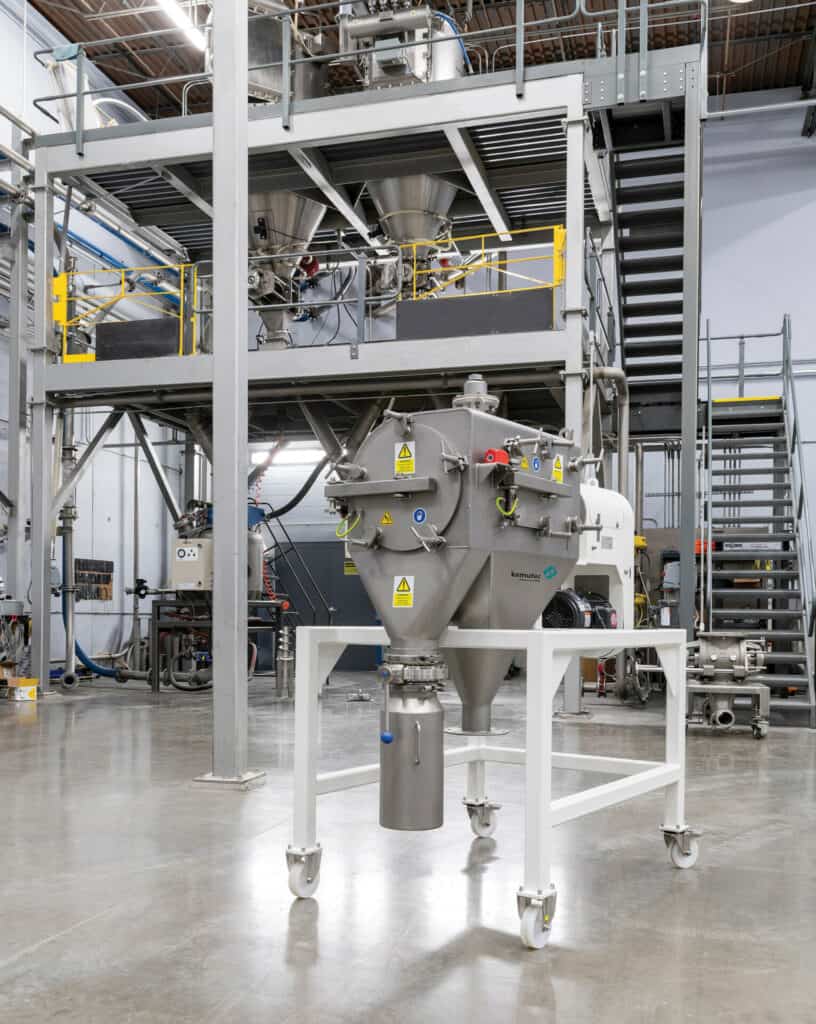 The cantilevered design improves efficiency with its clean, simple features that are operator friendly – no tools are required for stripping down and cleaning – along with the time saved during inspection, cleaning and maintenance. The units also contain easily removable sifter screens for inspection and cleaning, as well as easy access via the oversized end door, which opens in seconds. There is zero leakage or contamination from the oversized end door.
The sifters are ideal for use in feedstock policing, scalping, dedusting, conditioning and deagglomerating, but can also be used in unique applications, such as de-packing, fruit delumping, inline sieving, gas purging and explosion containment.
Available in white, red or blue, nylon sifting screens are built to handle the most arduous, heavy-duty applications where access for maintenance is severely limited, such as toxic and radioactive processes. Also, optional screen protectors eject incoming extraneous objects, which could damage the sieving mesh. To further improve the sifter's hygienic capabilities, the units can also include CIP spray facilities, inlet section access door and additional inspection doors on the sifter body.
The design is also available on KEK® models K300C, K650C, K800C and K1150C (the largest cantilevered sifter with capacities up to 80 tons per hour).