Long standing global relationship enables full understanding of the customer's requirements
Kemutec's relationship with the chemical specialist client has spanned over twenty years and across several different continents, which meant Kemutec had developed a unique understanding of their needs and could meet their process and installation requirements precisely. Since the initial installation, Kemutec have also been on-hand to provide ongoing support in the form of components, maintenance and repairs when required.
Being satisfied with their current set up, Kemutec designed and manufactured the centrifugal sifters to meet their client's requirements without the need to make alterations to their site. In addition, the new sifters were modified to incorporate updated design improvements, including additional access doors for easy cleaning and maintenance. The easy access, rapid screen change functionality provided them with unprecedented high standards in hygiene.
Custom built design for challenging conditions and unparalleled performance
The material the client sifts is sulphur powder and therefore requires accurate, safe and reliable precision machinery, due to it being potentially highly volatile. It is imperative that the machines run effectively and safely under inert conditions, using a nitrogen gas environment inside of the sifter instead of oxygen to eliminate the risk of an explosion occurring in the event of a spark or other ignition source.
Taking the potential volatility of the feed material into consideration, Kemutec developed a custom-designed centrifugal sifter to ensure that it operated safely while processing the sulphur powder, ensuring the continued safety of both the machine and the operators on the site. Failure to do so could result in potentially dangerous processing conditions and severe consequences.
The new KEK centrifugal sifters enable the client to sift and screen high volumes of powder at high speed with greater efficiency than other methods of sifting, whilst ensuring that their sifting process continues to be safe.
The previous centrifugal sifters Kemutec installed enabled the client to carry out regular, effective quality control checks, sieving out extraneous materials and making sure contaminants did not find their way into the system. This strategy of stringently policing the material, was also naturally reflected in the new models. Dealing with large quantities of highly volatile material such as sulphur powder, makes it essential to have the ability to reliably screen out any unwanted product, ensure a contaminant-free yield and guarantee the final product is of the highest quality and delivered safely. By making minimal changes to the designs of the original centrifugal sifters, Kemutec were able to replace the machinery with minimal disruption to the client's production lines.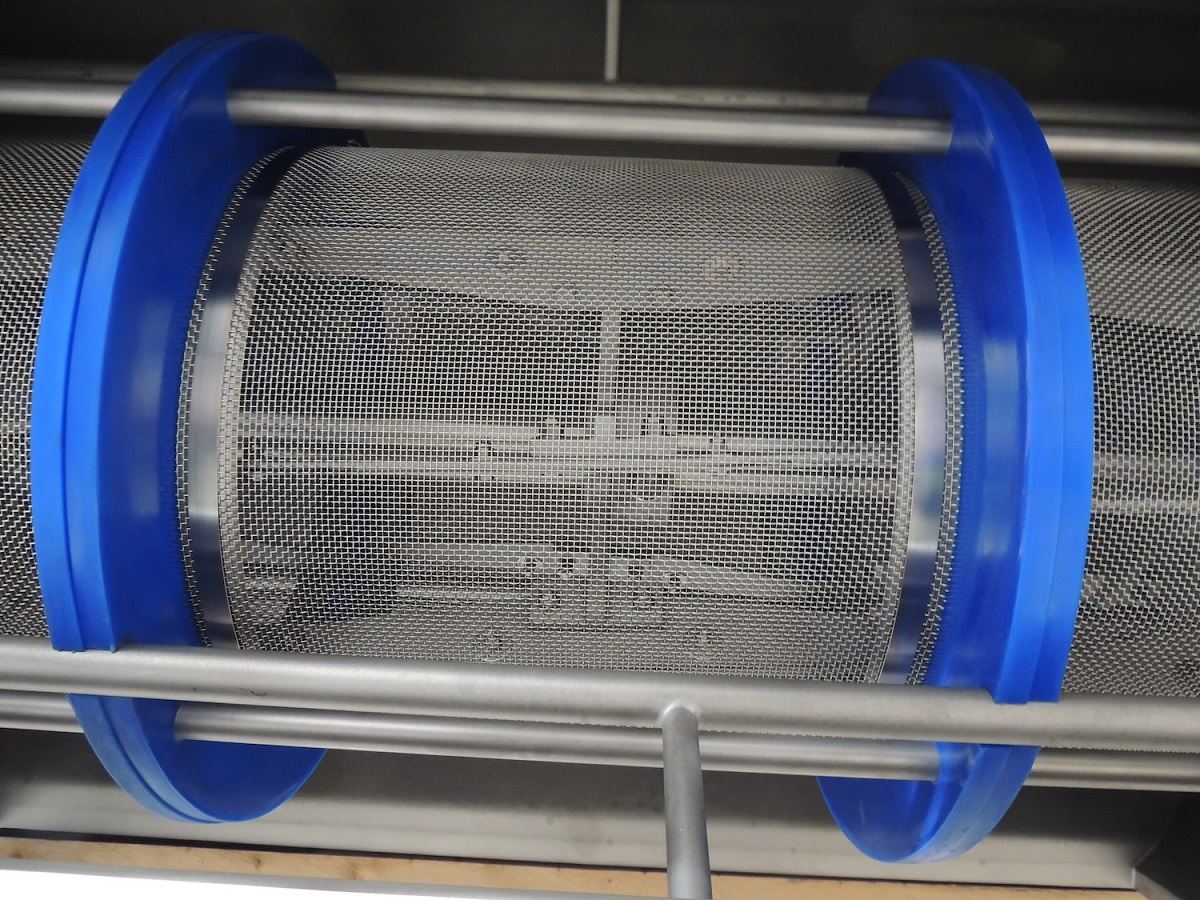 High intensity, high volume screeners for powders and granules
Kemutec's high capacity KEK sifters can process anything from a few kilograms up to 90 tonnes per hour and most feature a unique cantilever design with an easy access panel for cleaning and maintenance. These sifters are most commonly manufactured with white nylon screens; however, we also provide alternative components for special applications including anti-static screens using carbon filaments as well as metal wedge-wire screens for more arduous or heavy-duty applications.
From food products such as sugar or vegetable powders to pharmaceutical substances, like detergents, Kemutec sifters are used across a wide variety of industries. For complete peace of mind that materials are perfectly matched, realistic tests in Kemutec's Test and Innovation Centre can determine optimum processes and successful results. In addition, technical experts have the ability to configure the high efficiency sifting technology to meet a client's precise needs. This allows the delivery of unparalleled performance and durability without compromising on quality.