Separating Problematic Metal at POWTECH 2022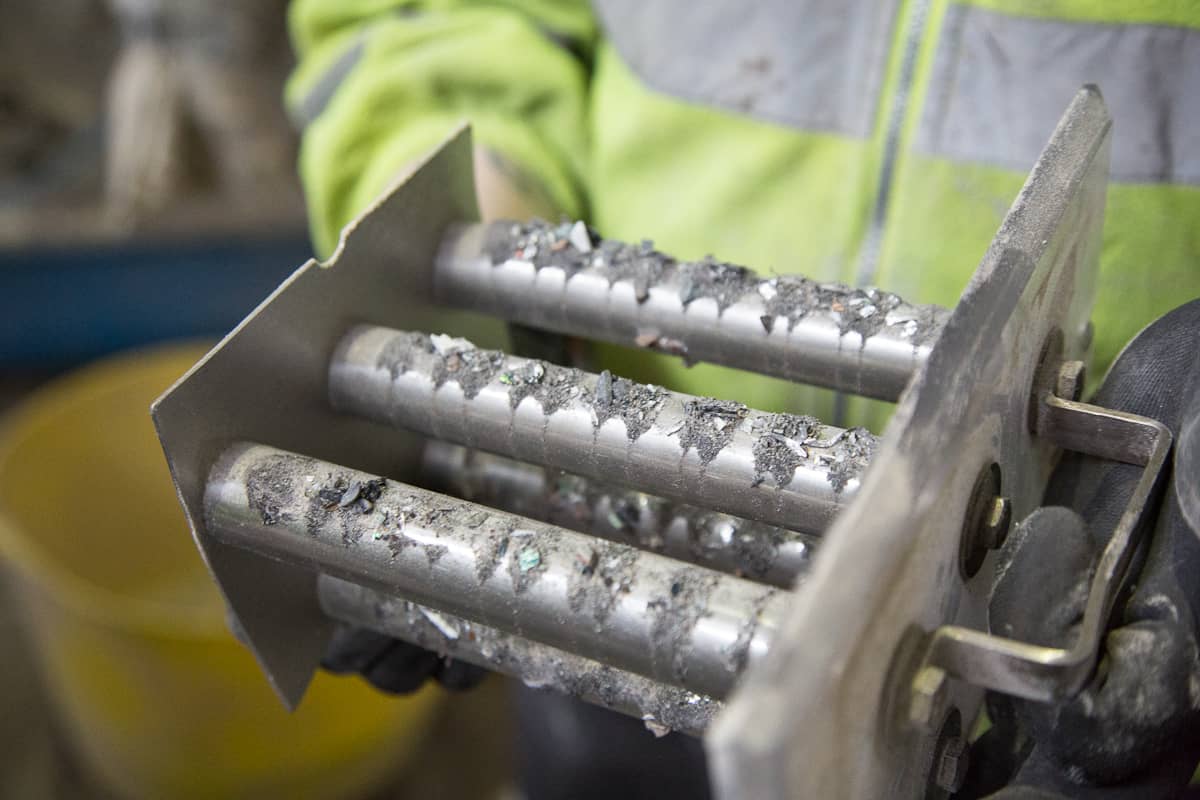 At POWTECH 2022 Bunting's focus is on the separation of problematic metal from dry materials. On stand 3A-613, visitors will see the latest magnetic separators and metal detectors that effectively remove tramp metal and very fine iron from a wide range of granules and powders.
Bunting is one of the world's leading designers and manufacturers of magnetic separators, eddy current separators, metal detectors and electrostatic separators. The Bunting European manufacturing facilities are in Redditch, just outside Birmingham, and Berkhamsted, both in the United Kingdom.
POWTECH is the leading European trade fair for powder and bulk solids processing and analytics. After pandemic related delays, POWTECH will run in parallel with FACHPACK, the European Trade Fair for Packaging, Technology and Processing.
Environmental pressures are driving an increase in dry processing methods rather than wet to reduce the use of water and handling of wastewater. Companies in the chemical, ceramics, minerals, and food industries are changing processing techniques, which then require specific magnetic separators and metal detectors to handle fine dry materials.
Effectively separating fine iron from dry powders is often challenging. Even the strongest magnetic separator may struggle to successfully remove the fine magnetic particles. In order to find a successful solution, it is important to understand the behaviour of fine materials and the process. Only then is it possible to determine the optimum method to cleanse a powder of problematic fine iron.
The introduction of metal contamination into a process potentially occurs at several locations such as introduction with the feed material, from plant wear and tear, and from process equipment failure. Optimally located metal detectors and magnetic separators find and remove the tramp metal before damaging delicate process plant such as screens and crushers.
Metal Detectors identify and automatically eject larger tramp metal from gravity and pneumatically fed dry process lines. These are followed by different designs of magnetic separator, which attract and either hold or remove magnetic metal contamination.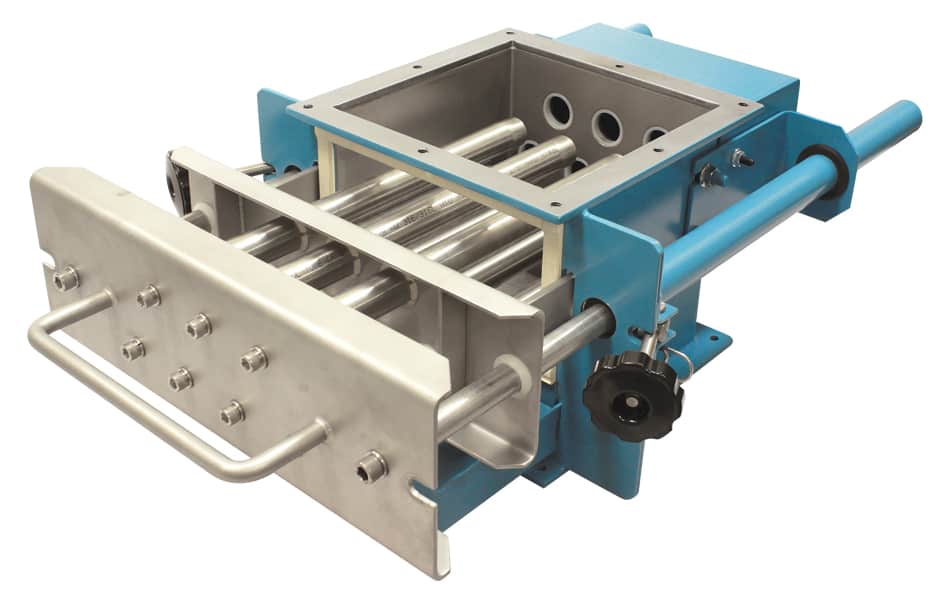 A reduction in the particle size range also increases the difficulty of separating fine iron. Understanding the properties of any given powder, such as the flow characteristics, is important when selecting the most effective magnetic separator.
The wide range of high-strength rare earth magnetic separators displayed on Bunting's stand 3A-613 at POWTECH includes a Plate Magnet Housing (PHMS), Drawer Magnet (HFS), Grate Magnet, Plate Magnet and Bullet Magnet. Each magnetic separator effectively removes fine tramp iron at different locations within a plant.
At POWTECH, Bunting's exhibition stand team includes the European mainland-located Dirk Mylich, Chris Gabriel, and Marcel Graef of Germany-based sales representative 3SMI.  
As the demand for finer and purer powders increases, so does the need to remove even the finest iron. Understanding the properties and behaviour of the powder is vitally important when considering the optimum method of fine iron separation. Often the ultimate solution is a series of Magnetic Separators and Metal Detectors located at strategic points within the process. Bunting's engineers provide free onsite advice to determine the optimum solution for any process.
This article is published by
Bunting® has always been about solving problems with magnetic energy for manufacturers for several industries. The company, headquartered in Newton, Kansas, has multiple locations including our Magnet Materials Division in Elk Grove Village, Illinois; our Bunting Magnetics Europe Ltd. manufacturing operation in Berkhamsted, England, Magnet ...