The Vortex® Gravity Vee Diverter™ was designed as a replacement for conventional bucket diverters and flap diverters that are used to divert dry bulk solid materials from one source toward two destinations in gravity flow applications.
Bucket and flap diverters are not designed to be shifted on material flow whereas the Gravity Vee handles this type of use with no issue. The Gravity Vee is ideal for use in high cycle applications. These diverters are capable of handling many of the same materials as the Vortex rollergate. This diverter works well on flour, sugar, cement, fertilizers, and various other materials.
The Gravity Vee Diverter incorporates a "dual gate" design with independent controls. This allows material flow to be diverted through both outlet chutes simultaneously, each chute individually, or a complete material shut-off. For total control over the material flow rates, the Gravity Vee Diverter is also compatible with Vortex material flow control assemblies to achieve proper batch weights, to ensure accuracy and to provide repeatability in the manufacturing process.
Service and maintainability are also one of the added features on this diverter design. The Gravity Vee utilizes the Vortex Roller Gate as part of its base design and therefore includes the same in-line service features. The main bonnet seals on the Gravity vee slide gates are capable of being changed in-line without having to remove the diverter from service. The Vortex Gravity Vee truly offers a flexibility that you are hard pressed to find with other diverter models.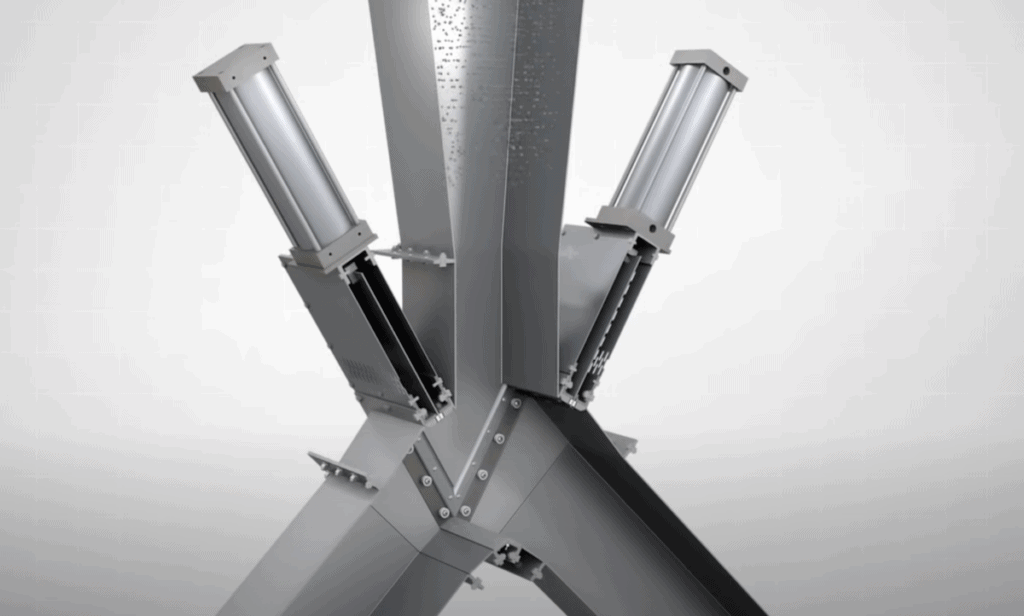 This article is published by
Vortex Global Limited is considered the world leader in valves for handling dry bulk solids. Vortex engineers and manufactures slide ...