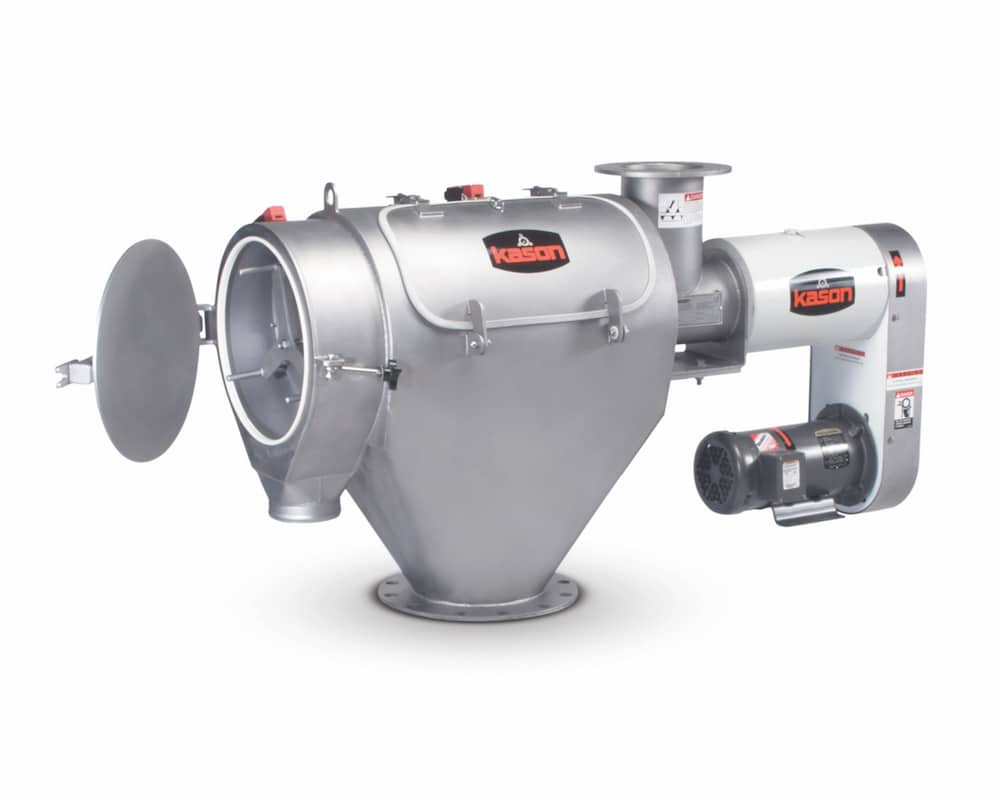 MILLBURN, NJ - Certain models of Kason Centri-Sifter™ centrifugal sifters are now available for shipment in 5 to 7 business days through a new QUICK-SHIP program announced by Kason Corporation.
The program applies to a selection of standard gravity-fed models, as well as in-line pneumatic configurations of Centri-Sifter™ centrifugal sifters for sifting, de-agglomerating and dewatering of granular materials ranging from dry bulk solids to solids-laden slurries, including moist materials that tend to ball or agglomerate.
Models qualifying for quick shipment include the EZ -Clean Food Grade 3-bearing design with shaft-end bearings and hinged overs end cover, as well as the EZ-Clean Food Grade cantilevered shaft design with inboard bearings and hinged overs end cover that allows the screen cylinder and helical paddle/feed screw assembly to slide freely from the shaft end for sanitizing and inspection.
Units offered through the QUICK-SHIP program are available to industrial, as well as Food Grade standards.
The company also manufactures custom units for screening a variety of bulk materials and solids-laden slurries ranging from chemicals, plastics and resins to foods, dairy products, pharmaceuticals and biologicals, in gravity-fed and pneumatic configurations. 
Kason also rents centrifugal sifters on short notice for on-site testing, pilot plants and interim production requirements.
This article is published by
Kason's worldwide compliance with the most stringent safety, quality and sanitary standards and regulations, as well as our nearly 50 years of innovative design and vast process experience, makes Kason the leader in the manufacturing of screening and processing equipment. Whether your application is simple or complex, low or high capacity, sanitary ...