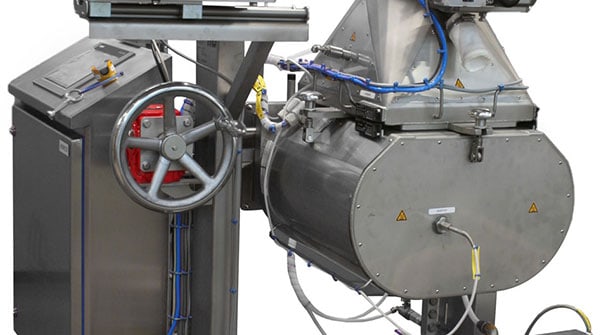 This innovation in mixing technology was born out of a very specific request from a customer of Dinnissen. This producer asked for a compact mixer for testing a very specific chemical process. For this purpose, Dinnissen designed and built a special Pegasus® R&D Mixer: a very small mixer that allows producers to quickly and efficiently experiment and test different product compositions using complex processing techniques.
What producers can use R&D mixers for:
Testing many ways to improve products and processes: quickly, easily, cost-effectively, and extremely accurate and reliable.
Adding different ingredients and mixing small batches within a relatively short time.
Testing recipes and experimenting to find the best possible product composition.
Creating new products and innovations in a cost-effective way.
How this R&D Mixer for chemical testing is impacting renewable energy production worldwide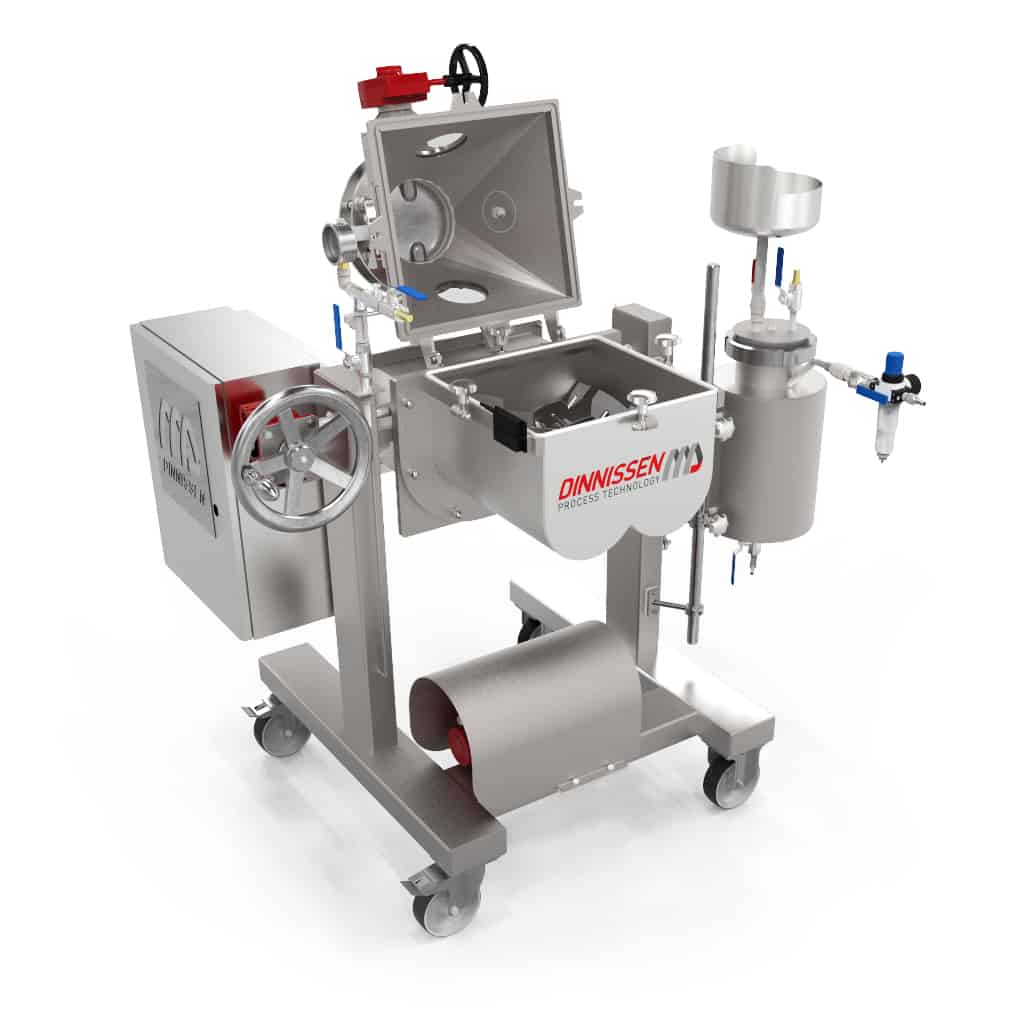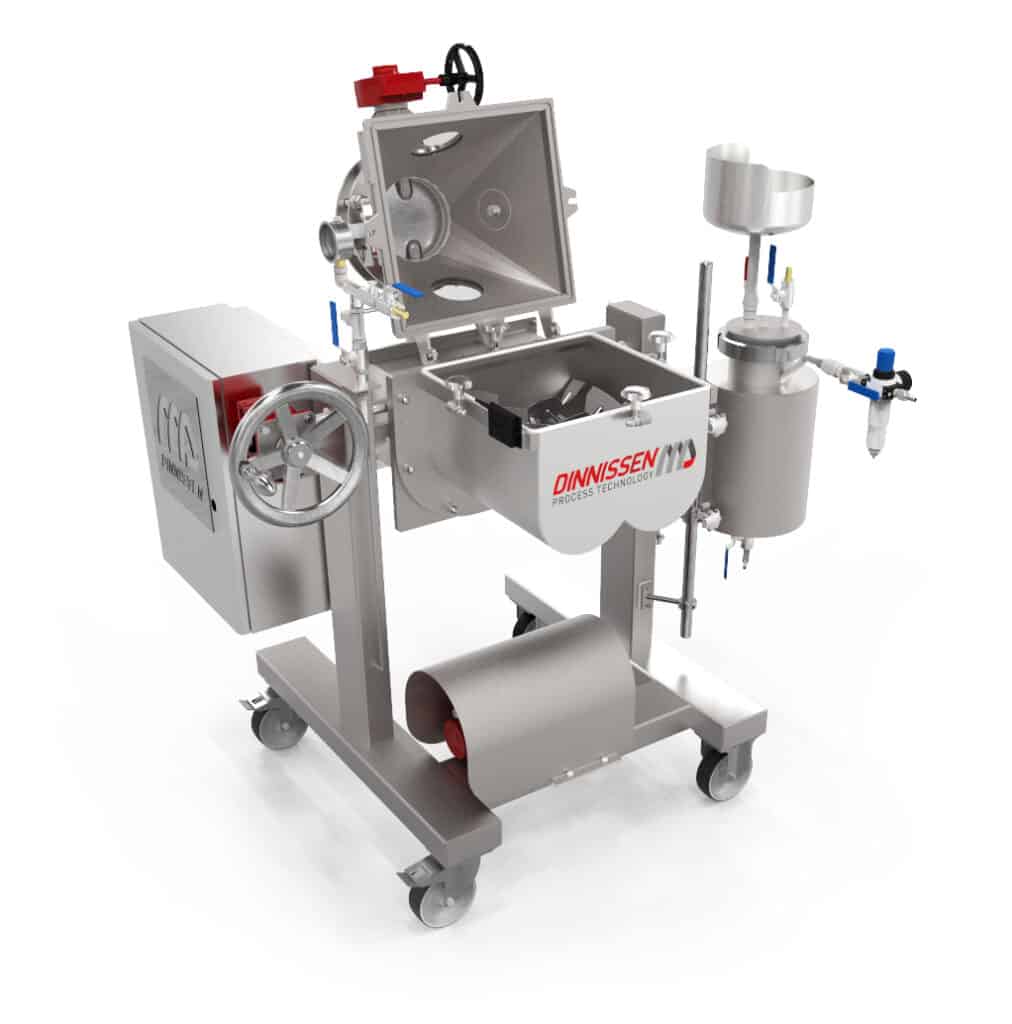 To discover new ways to create renewable energy sources, a company in the chemical sector approached Dinnissen to come up with a solution to test their ideas on renewable energy. Their very specific chemical process requires that a batch is mixed continuously for 24 hours with exactly 1 gram of additives, while temperature and humidity are controlled. For this project, Dinnissen's engineers developed a very compact Pegasus® R&D mixer in which all raw materials can be kept in motion for long periods of time and can be tested in small batches. Using the proven Pegasus® mixing technology as a basis, Dinnissen designed just the right system for this testing procedure.
The first results of these tests show enormous potential. This R&D mixing installation has the potential to grow into large-scale chemical processing lines that will have a positive impact on the global production of renewable energy.
Features of this Pegasus® R&D Mixer for chemical testing:
Compact and mobile design
Precise mixing due to the use of Pegasus® mixing technology
Perfect temperature control of both mixer and products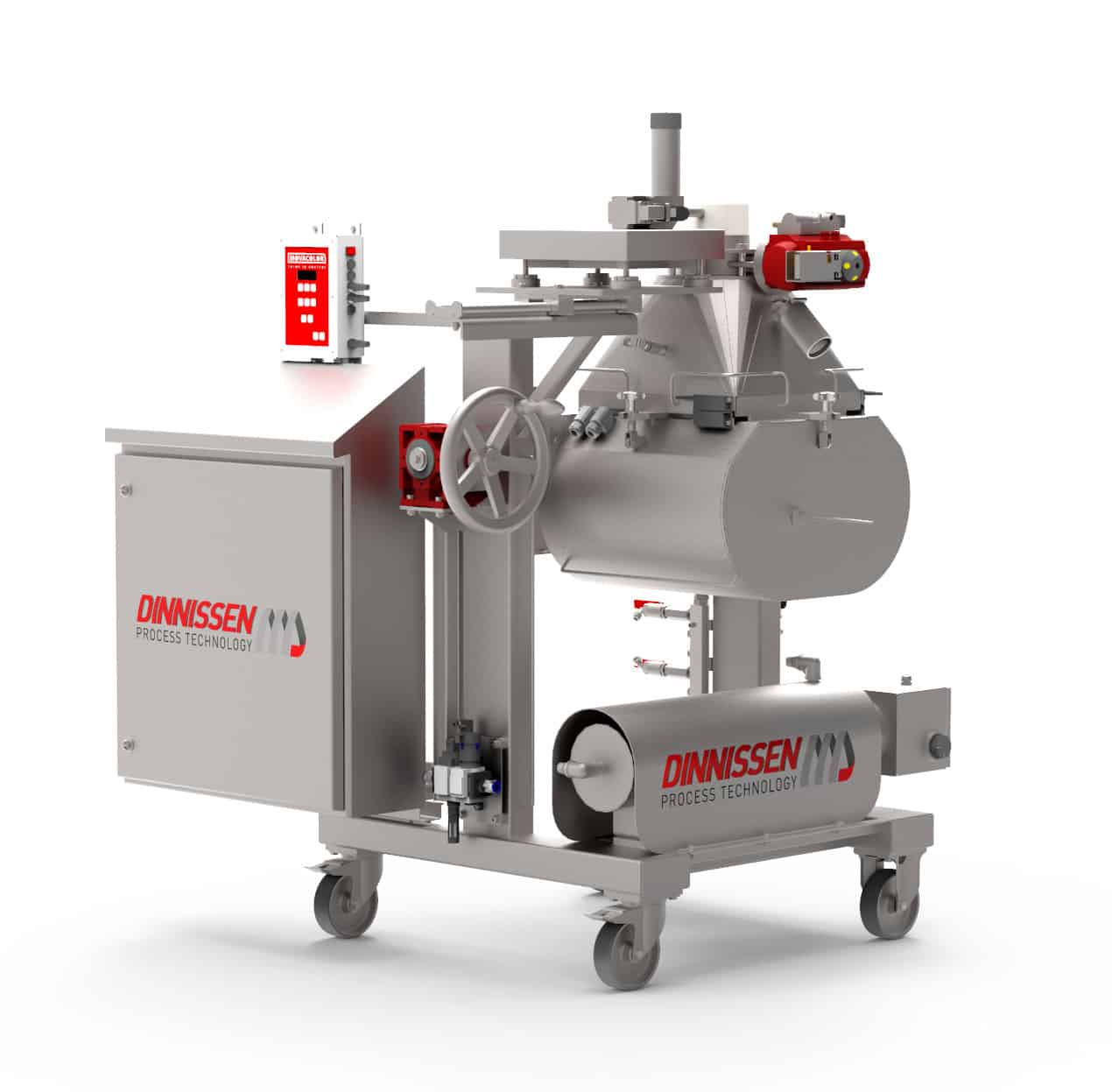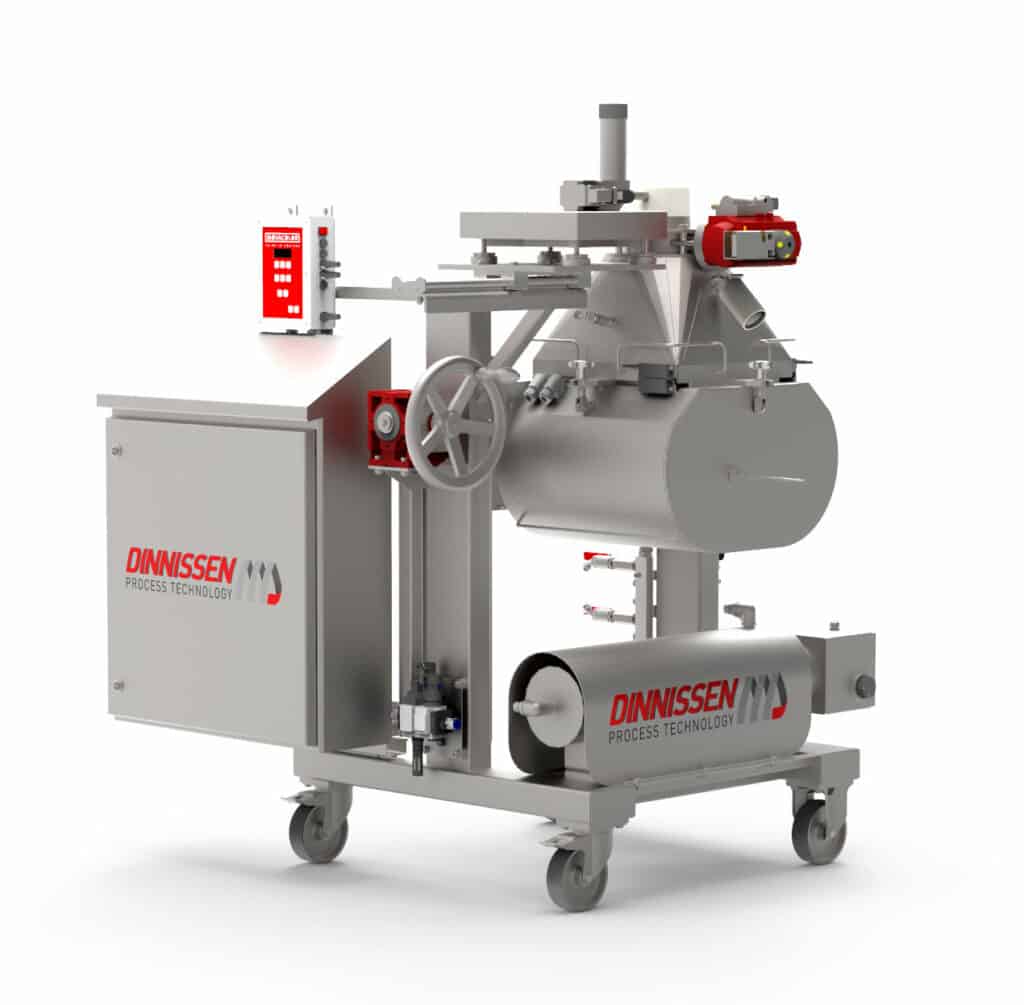 This article is published by
We're proud to be known for our expertise, quality products and tailor-made solutions. We're even more proud that our customers and employees know they can count on us. By keeping engineering, production, testing, installation, commissioning and service in-house, we don't have to rely on others, and that's why others can rely on us. We believe ...