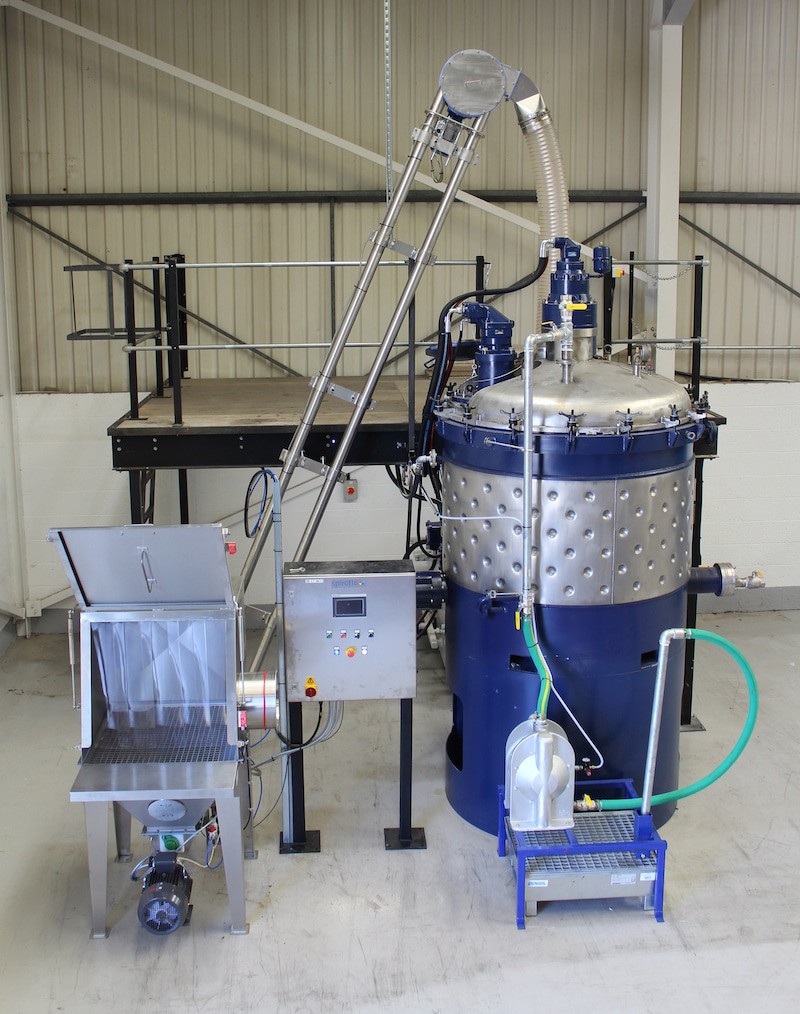 A conveying solution from Spiroflow, the leading manufacturer of dry ingredients conveying and bulk bag handling equipment, has provided West Midlands-based Chemique Adhesives with a new automated system for batching product.
A global leader in the manufacture and supply of high performance industrial adhesives, Chemique Adhesives, supplies premium bonding solutions for virtually any industry, including construction, transportation, marine, commercial production and more.
In producing their range of products, the firm use powder as a raw material. The powder is normally 'ripped and tipped' from sacks and fed into a mixer by an operator from a mezzanine platform. Unable to determine the rate at which raw materials are fed into the mixer, this practice cannot only result in inconsistencies with batch running times, but with powder often spilt during loading and the process being messy.
To resolve these issues, Spiroflow introduced a conveyor system to automate the batching process. The system comprises of a sack tip hopper on the ground floor into which bags of raw materials can be loaded. Connected to a hopper is a model 80 screw conveyor feeding a 75mm (3") aeromechanical conveyor, elevating the raw materials directly into the mixer. The conveyor system is controlled electrically.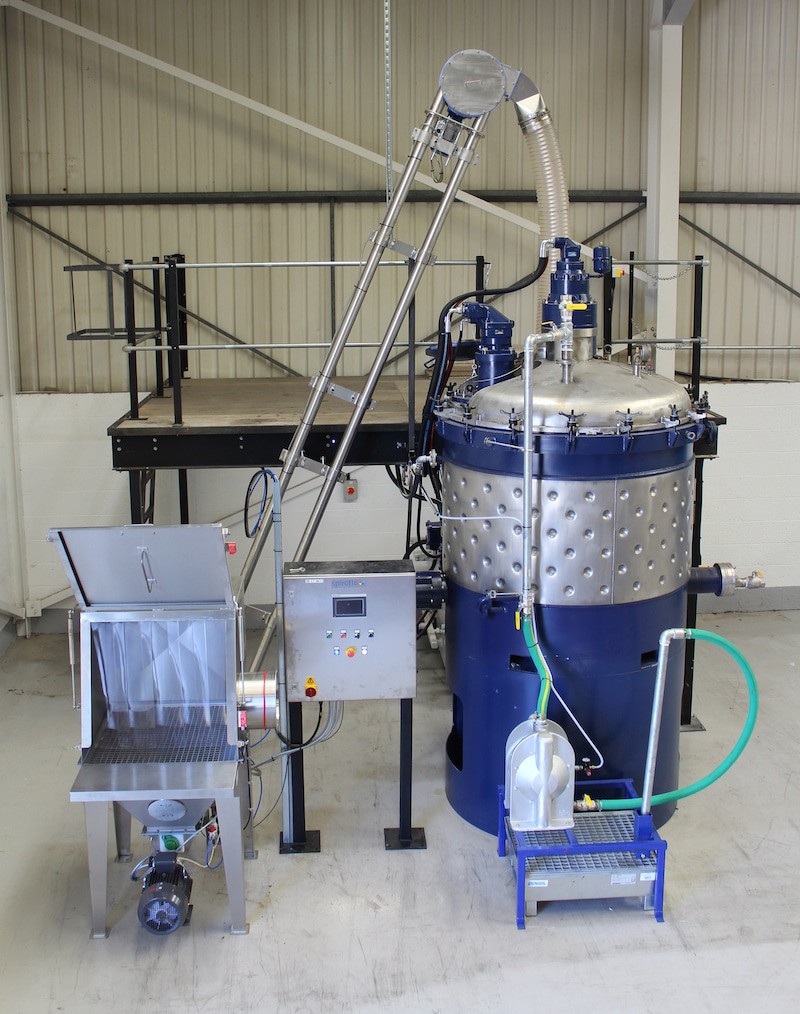 The key benefit of the system is that the loading speed of the raw materials is governed by the conveyor, so batch consistency can always be maintained. From a safety perspective, as raw materials are now loaded on the ground floor, the solution eliminates the need for staff to climb the mezzanine to manually load the mixer. And, with the dust tight conveyor transferring the product into the mixer, the system provides a much more efficient and cleaner workflow.
"The solution presented by Spiroflow has allowed us to more accurately load bags of raw materials into our manufacturing process. The whole system has resulted in a cleaner working environment and every batch now runs for the same amount of time. This was my first experience in dealing with Spiroflow but I will definitely be using them again!" said Simon Cashmore, Chemique Adhesives' operations manager.
"The after sales team at Spiroflow were outstanding. When they commissioned the equipment the whole team received training on how to get the system running efficiently for our product. When we did have a small issue an engineer was sent out to us very quickly and solved our problem in a matter of minutes," he added.
Spiroflow has dominated the field of powder handling and dry bulk solids processing for more than 45 years. To learn more, visit spiroflow.com, email sales@spiroflow.com or call +44 (0) 1200 422525 in the UK or (1) 704 246 0900 in the US.
This article is published by
Spiroflow is a global leader in the field of powder handling and dry solids processing and an emerging leader in control systems integration.  Throughout our 45-year history, our design engineers and process automation ...