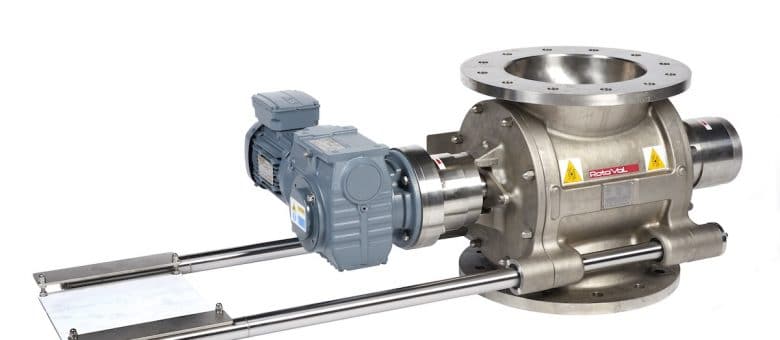 The USDA Dairy Accepted HDMF rotary valve is based on the HDM valve and provides users with increased productivity through a design that ensures minimal down time for frequent cleaning of valve internals.
The non-drive end cover incorporates the new Rota-lign™ bearing assembly. This is a self-centralising rotor design to aid dismantling and re-assembly. A feature that allows cleaning to be carried out by plant operators, and without the need for specialised tools. Designed with the operator in mind, these valves can be cleaned in around 4 minutes! Should full access be required, we can also ensure the drive end cover can be removed, again without the need for special tools!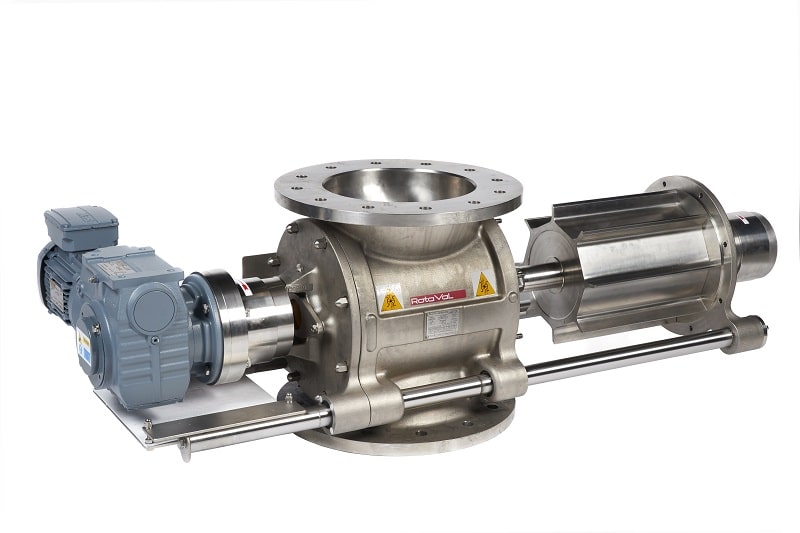 For fast, easy cleaning, the HDMF valve has been designed with a tapered bore and guide rails. This ensures a scratch free rotor removal and insertion. We also issue a support tray to rest the rotor on in hard to access places!
The HDMF range is suitable for most industries and can be adapted for almost all types of product characteristics making it one of the most versatile valves we offer.
If you'd like further information, please take a look at our website (www.rotaval.co.uk), or get in touch – sales.rv@gerickegroup.com.
Click to find out more information about RotaVal's HDMF Range
Click here for related articles
Sign up for Valves, Gates & Airlocks E-Updates
Recent Valves, Gates & Airlocks e-newsletters
Read our last "Valves, Gates & Airlocks" e-newsletter campaigns here:
Rota Val - Rotary Valves, Flap Diverter Valves, Plug Diverter Valves for the Solids Handling Industry. Rota Val's range of Rotary, Diverter and special application valves is one of the widest in the world. These high quality, economically-priced valves have been carefully designed to meet the exacting demands of modern bulk handling systems and ...