Daxner Presents Product Highlights At Powtech 2022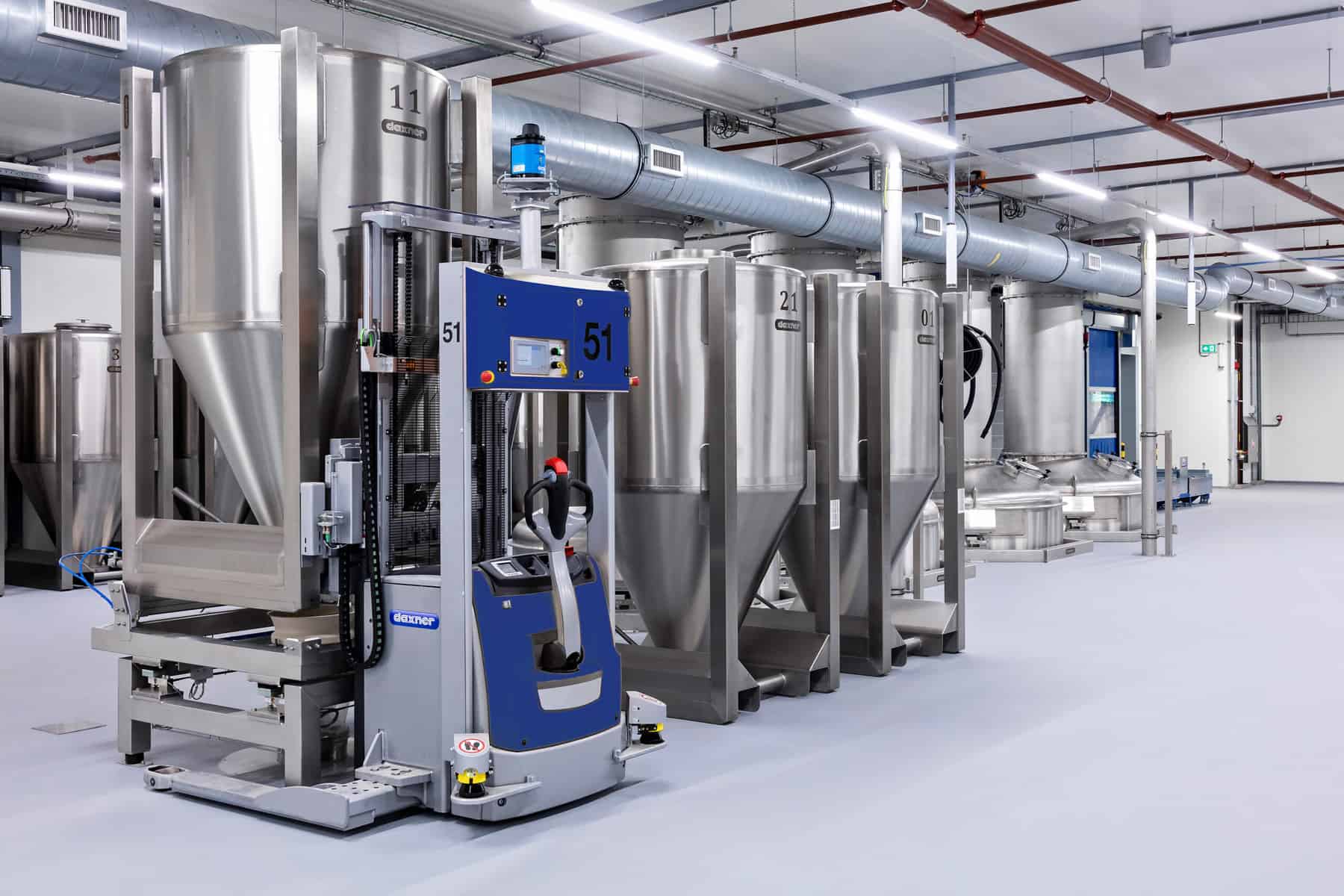 Screening, dosing, storing: Bulk solids specialist Daxner presents itself at Powtech at its booth 204 in Hall 3A with products for the food, animal feed and chemical industries. The VIB & PRESS control screening machine in a new design will celebrate its premiere.
"After two years without Powtech, we now have the opportunity to welcome new and familiar faces at our booth again," Christian Daxner, CEO and owner of Daxner GmbH, is pleased to announce. "In addition to our three product highlights at the booth, our visitors can gain realistic insights into real plants by means of VR glasses."
Premiere for the control screening machine Daxner VIB & PRESS in revised version
For the first time Daxner will show the popular control screening machine VIB & PRESS in a new design at Powtech. The VIB & PRESS is used for the intake and control screening of powdered products, especially difficult products that tend to clump. With the VIB & PRESS from Daxner, two processes are carried out simultaneously: Additional to the vibrating screen (VIB) which performs the screening action, the products are pressed through the flat screen (PRESS) using variable speed. This brings higher efficiency and reduced costs.
Dosing and screening machine DM30 Easy Clean: All-in-one brings lower costs
Dosing and screening machine DM30 Easy Clean from Daxner combines a dosing and screening unit, saving space and reducing costs. The metering and screening unit can be easily pulled out for inspection thanks to a guided pull-out device: A precise inspection of the entire interior and product chamber is thus possible. If the screen basket needs to be changed, this can be done quickly and conveniently. The same applies to cleaning the machine. The DM30 Easy Clean follows the principles of Hygienic Design. Here, Daxner focuses on uncompromising quality in terms of hygiene and thus brings reduced costs for cleaning and energy.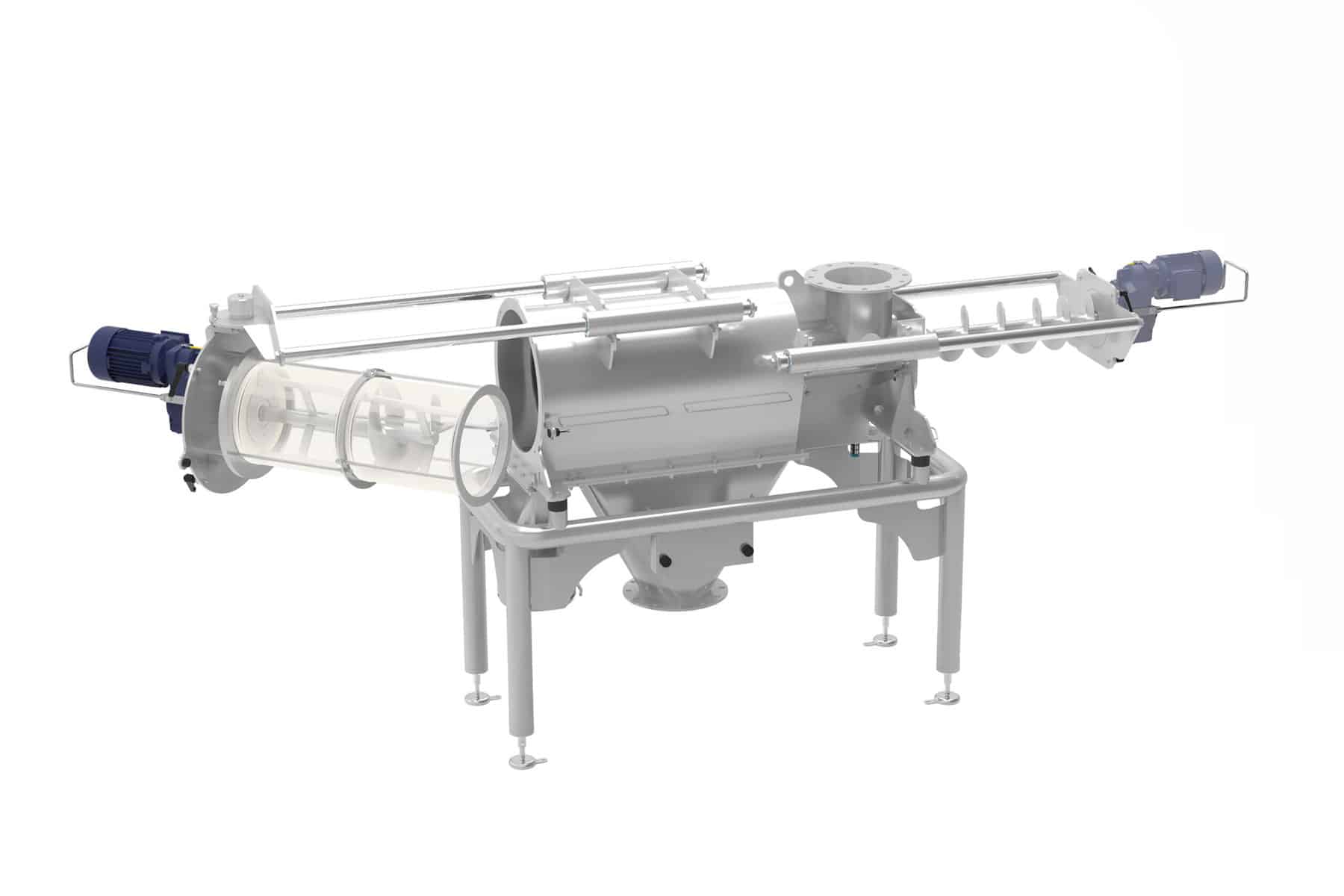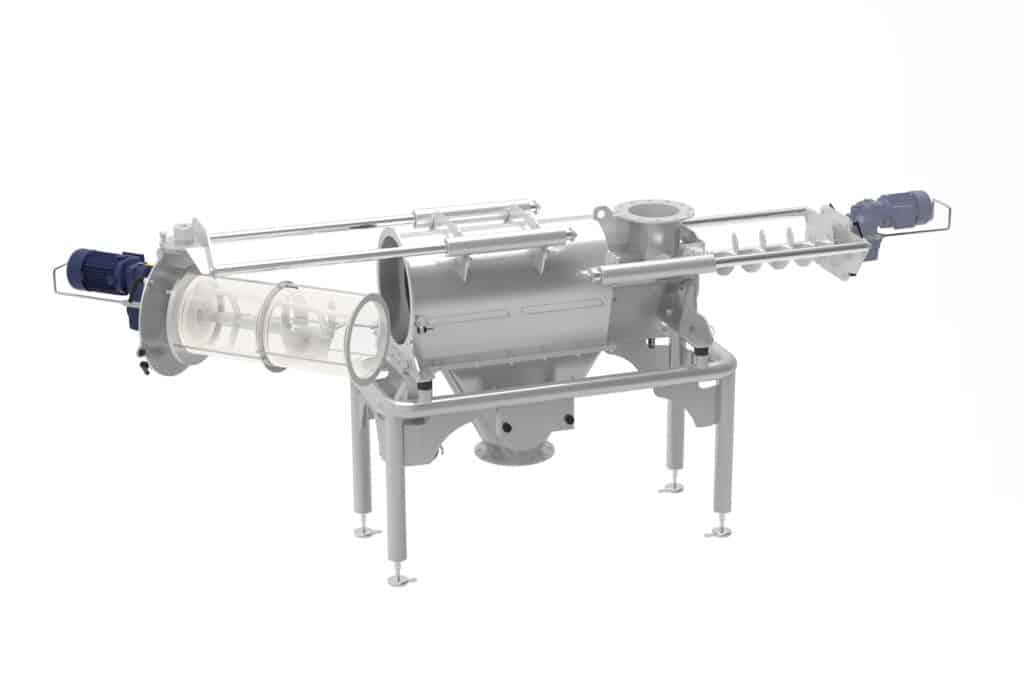 Daxner container with integrated flap opener for fully automatic container emptying
The container discharge system DCS (Daxner Container System) is used for the safe and gentle discharge of bulk materials with poor flow characteristics. DCS meets high requirements in terms of recipe and batch numbers, compact design, flexibility, hygiene and freedom from contamination. At Powtech, Daxner will show a container with a complete discharge station including an automatic flap opener. A major advantage of the system is that the container can be positioned in hard-to-reach places thanks to the fully automatic flap opener. The DCS follows the principles of Hygienic Design.
Realistic insights with virtual reality
"At our booth, our visitors can use VR glasses to gain real insights into real complete systems," says Christian Daxner. During the virtual tour, the systems of different industries can be virtually walked through and new perspectives can be opened up. "This technology is perfect for giving our customers an impression of how the overall plant will be designed in the end," adds Christian Daxner.
This article is published by
Daxner GmbH is an Austrian family-owned company with headquarters in Wels/Austria. From its beginnings in 1984, Daxner has developed into a global player in the bulk solids industry. Daxner supports its partners in the food & beverage-, animal feed- and chemical industry. Combined with a strong network of international subsidiaries, such as ...