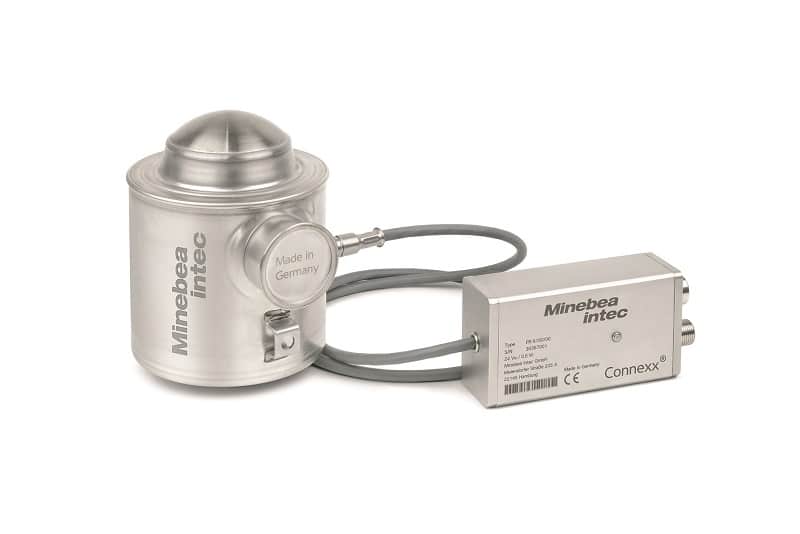 They are small and unassuming but essential in many sectors: in many areas of industry, load cells ensure accurate determination of the contents or fill levels of containers, tanks, silos, and vehicles. They frequently serve as the basis for invoicing of delivered or received amounts and, in comparison with other technologies, deliver precise and reliable measurement results regardless of the shape of the tank or the characteristics of the material inside the tank. Unlike other methods, load cells do not require regular maintenance or recalibration and are extremely robust and durable. It therefore comes as no surprise that they have been a staple of industrial weighing for a long time.
The majority of load cells used today are still based on analogue technology, although digitalisation has also been making inroads into weighing processes for some time now. There are a string of good arguments in favour of this shift that highlights clear benefits for the user as early as the planning phase and during installation. In digital weighing solutions, signals are transmitted via field bus systems, making cable junction boxes and external electrical supplies obsolete compared with analogue load cells. Furthermore, these kinds of field bus solutions make it possible to achieve far longer cable lengths between the load cell and indicator as well as a direct connection to system components such as PCs or memory-programmable process controls. These differences compared with analogue technology alone result in easier assembly of digital systems and thus increase cost-efficiency.
The safety and thus the reliability of weighing systems is also increased by using digital solutions: Faulty load cells can be easily identified and if necessary replaced immediately since the measured weight values are individually available for every load cell. In this case, the transparency of digital systems really pays off: measurement values are available at any time at almost every point in the process. The new digital solutions also enable reliable and precise dosing procedures thanks to their rapid signal times and therefore make a positive contribution to more cost-efficient complete solutions.
Refining a classic
With the analogue compression load cell PR 6201, Minebea Intec has been offering users for decades a reliable, highly accurate system for weighing loads of 500 kg to 520 t. "Without a shadow of a doubt, this product is a classic of load cell technology," says Holger Nichelmann, Global Product Manager of the company. "Those who have anything to do with weighing know this product and have already used it."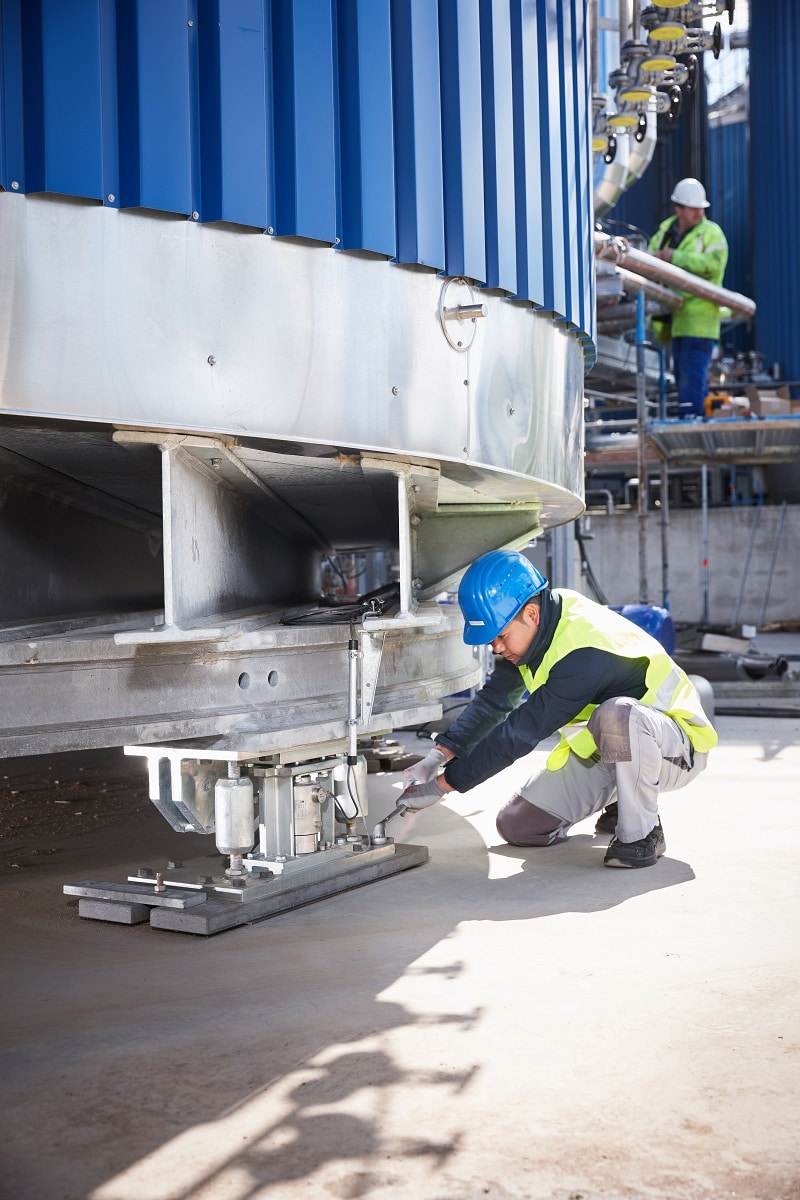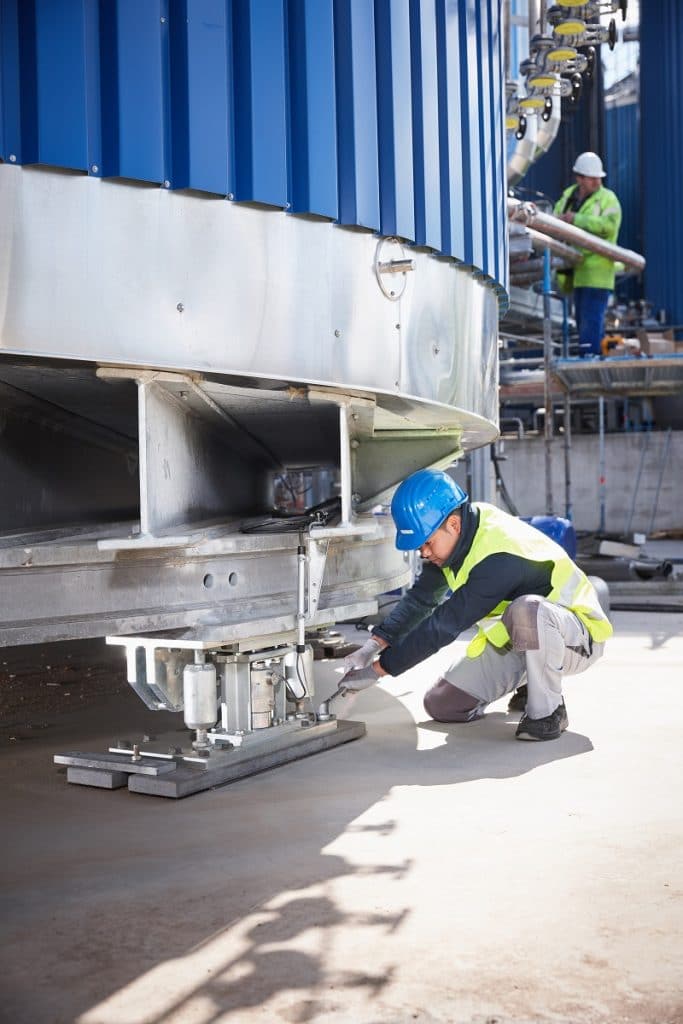 True to its motto 'Making the best better', Minebea Intec – as a leading provider of industrial weighing and inspection solutions – has recently unveiled a new-and-improved version of the load cell PR 6201, which offers the user additional benefits in many respects and is available in analogue and digital form. The new analogue load cell Inteco produces an output signal of 2 mV/V. This doubling in signal strength compared with the PR 6201 significantly improves the prospect of evaluation in the subsequent electronic weighing systems and therefore leads to a more accurate representation of the measurement results. "The Inteco is ideal for high-precision, verifiable tasks. Thanks to the new load cell, we were able to obtain OIML C6 approval for almost all load levels, which shows how much potential this upgrade has," explains Nichelmann. "In cases where exact weight determination of the materials is essential to the process result, Inteco therefore presents itself as the optimum solution."
Furthermore, Inteco is available with two additional load levels of 60 and 75 t per load cell and thus opens the door for more cost-efficient weighing solutions for special applications. Both the measuring element and the housing of the load cell Inteco were upgraded using stainless steel, which, according to Nichelmann, leads to higher corrosion resistance and therefore a longer service life when used with aggressive gases or cleaning agents in particular. For the user, an important feature of the Inteco is that its mechanical dimensions correspond exactly to those of the PR 6201, which makes switching over to the new generation a breeze, with no change of mounting kits or fixed bearings required.
Digital variants
Minebea Intec has given innovative form to the benefits of digital technology for weighing systems with the converter Connexx. "Connexx is an A/D converter that is fixed to an Inteco load cell and its output signals are converted directly into digital values, which are then provided for further processes via the standard field bus CANopen," Nichelmann describing the digital version.
According to the Product Manager, this configuration enables particularly long distances between the load cell and indicator, which is essential in some applications. It is also very simple to convert the CANopen standard protocol to other protocols with conventional market solutions. Because it has protection class IP68, the converter Connexx guarantees reliable operation at a water depth of up to 1.5 meters for up to 100 hours. The load cell Inteco can also be used at this depth for up to an impressive 10,000 hours.
Minebea Intec also has other digital weighing systems in its range: the digital compression load cells of the Pendeo Process series are specially designed for weighing tanks and process vessels. The products of the Pendeo Truck series are tailored to the requirements of vehicle weighing and are designed such that, when combined with suitable mounting kits, they can compensate for movements of bridge structures.
Customised range
Just measuring weights is often not enough: "It is extremely important for the user to get a helpful evaluation of the measured data," emphasises Nichelmann. For this reason, Minebea Intec offers a broad selection of weighing electronics for all requirements, ranging from simple transmitters or indicators to complex weight controllers. With Minebea Intec's Digital Assistance Technology (DAT), users are able to implement their weighing solutions more quickly, monitor them closely and maintain them efficiently.
Digital or analogue?
With the myriad of benefits offered by digital weighing, when do producers opt for analogue load cells? "Not every application benefits fully from the advantages of digital load cells. Therefore, it must be decided in each individual case which solution would be more cost-efficient. What matters, of course, is the overall result," explains Holger Nichelmann. "This is where Minebea Intec's extensive expertise comes in. In instances such as these, we offer our clients our very own Engineering Support."
From analogue and digital load cells to customised mounting kits and the required accessories to high-performance weighing electronics, users of Minebea Intec products can find all the perfectly matched components they need for accurately weighing various containers, differing silo types and vehicles in a wide range of sizes and industries. This also includes systems for weighing containers and silos in sectors dealing with heavy loads and explosives as well as hygienic solutions for use in the food, drinks and pharmaceutical industries.
This article is published by
Minebea Intec is a leading manufacturer of industrial weighing and inspection technologies. Our mission is to increase the reliability, safety and efficiency of our customers' production processes. To do this, we provide high-quality products, solutions and services that ensure a high level of safety. Minebea Intec's excellent performance is ...