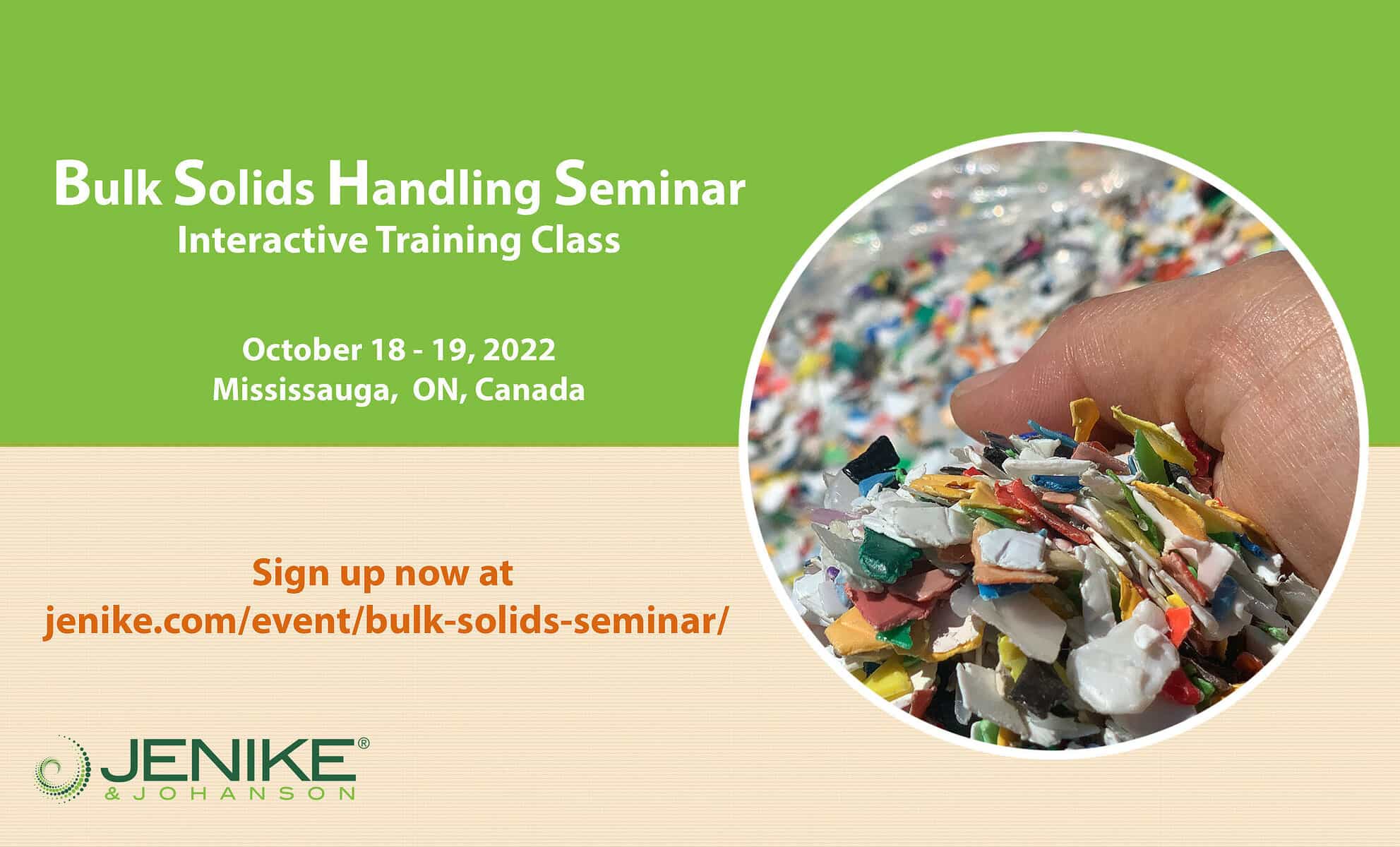 Are you interested in increasing efficiency of the production processes at your plant? Have you experienced any difficulties with bulk solids handling, and want to learn how to successfully and continuously avoid common failures?
Then our Bulk Solids Handling Seminar is right for you! Sign up now to secure your seat!
During the 2-day course, you will learn about:
Flow Patterns and Problems
Test Reports
Feeders
Segregation
Silo Failures
Chute Design
Stockpile Design
And much more!
Join us on October 18th – 19th in Mississauga, Ontario, for a learning experience that will have a lasting effect on your plant operations.
We look forward to seeing you next month!
Date
18 Oct 2022 - 19 Oct 2022
This event is hosted by
Jenike & Johanson is the world's leading company in powder and bulk solids handling, processing, and storage technology. Over the past 55 years, Jenike & Johanson tested over 15,000 unique powders and bulk solids and worked on more than 7,500 projects. Their combined team experience close to 1,000 person-years in the field gives Jenike ...