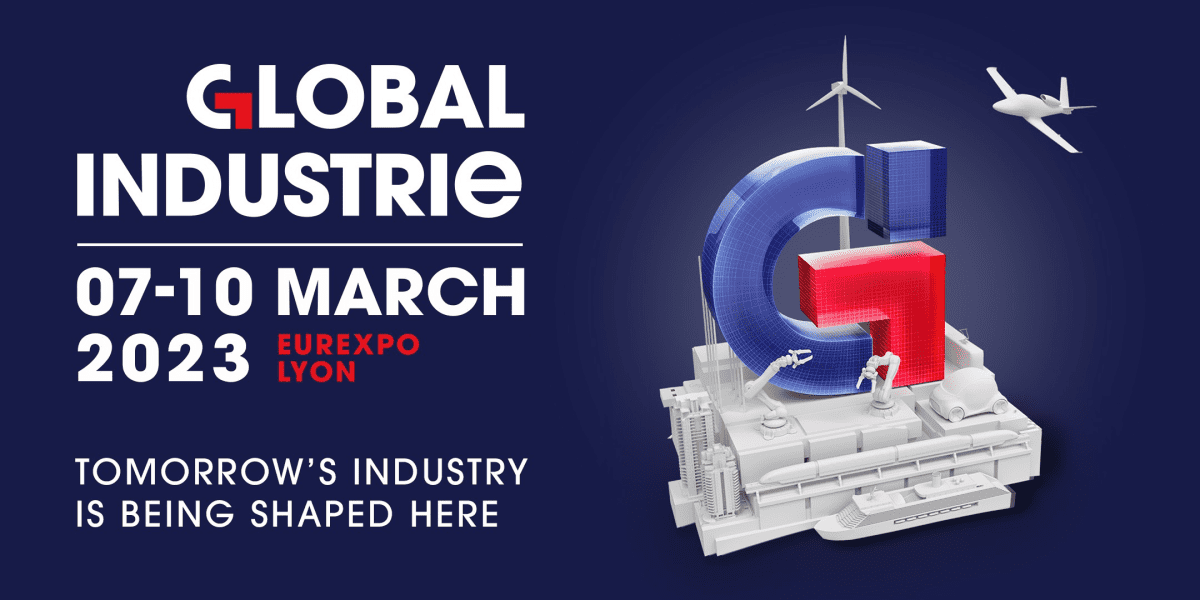 Back to Lyon for the fifth edition of biggest the industrial exhibition in France!
From the 7th to the 10th of March 2023, Global Industrie will once again be France's biggest showcase for industrial innovation with ever more new developments, solutions and, above all, mobilization. 
While in its previous editions the Global Industrie exhibition has been notable for presenting innovations in order to always highlight and optimize jobs in industry, our priority in 2023 will be to provide concrete answers to the contemporary challenges faced by industrial players. 
This Lyon edition will be a genuine vehicle for the ever more ingenious efforts of manufacturers to combat the crisis which is gripping Europe, and will answer the huge question: how to deal with such a complex international situation whose repercussions directly affect French production chains?
Global Industrie 2023 will be the big event for concrete solutions, whether this involves innovations developed by companies, new ideas from abroad or assistance and support schemes offered by the state and local authorities; whether it is a matter of reshoring, job creation, the green transition, regions or attractiveness for young people: all of us are concerned.