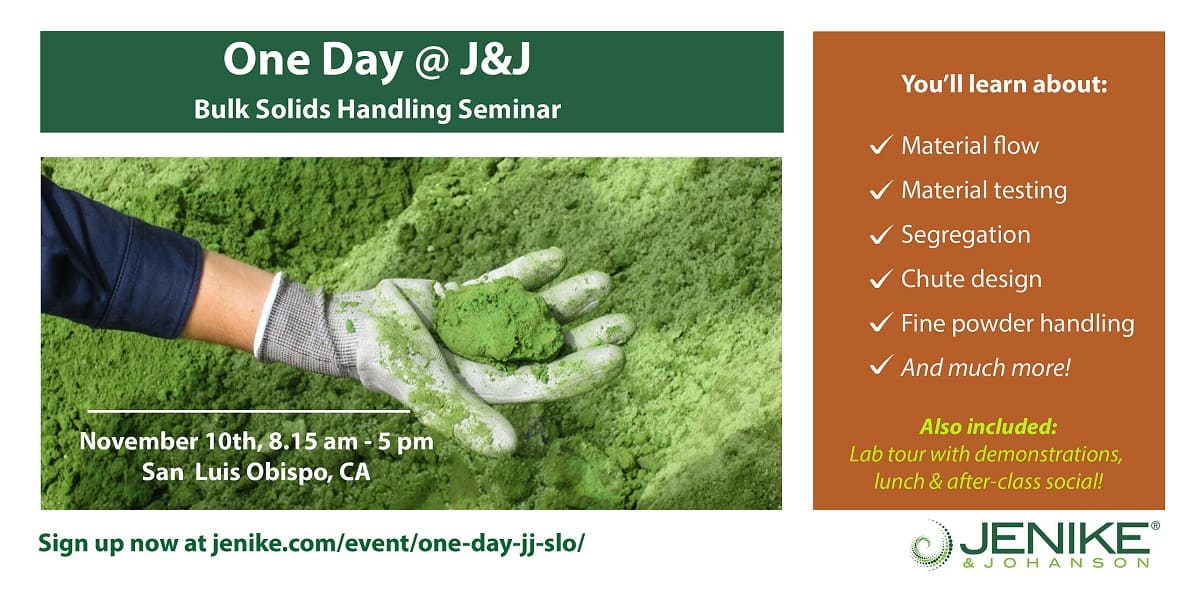 Bulk Solids Handling seminar in San Luis Obispo, CA
The course will provide valuable insights into common flow problems that can arise when handling bulk solids. Participants will develop a deeper understanding of material flow properties, testing, segregation, chute design, fine powder handling and more.
The hands-on program includes a laboratory tour and demonstrations, delicious food and a happy hour!
Join us on November 10th in San Luis Obispo, CA, for a learning experience that will have a lasting effect on your plant operations.