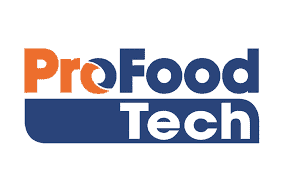 Powered by PACK EXPO, Anuga, and IDFA, ProFood Tech offers every kind of processing technology for all food and beverage sectors. That's the ProFood Tech Difference.
Attending ProFood Tech provides opportunities you can't get anywhere else.
Gain an important perspective by seeing all the latest processing equipment for every food and beverage sector in one place.
Come up with creative solutions by discussing challenges with people who work in all food and beverage sectors.
Get invigorated by the energy of the show floor, with thousands of processing professionals gathered in one place.
You'll quickly and effectively get up to speed on processing industry trends, find out what is new and learn where your company stands in comparison to the competition.
Top 5 Reasons to Attend:
COMPREHENSIVE:  See the latest solutions from top global suppliers for all food and beverage industries, attend educational sessions and interact with industry peers at multiple events all under one roof.
TECHNOLOGY IN ACTION:  Watch demos of equipment and speak with subject matter experts from leading global suppliers who can provide the latest solutions for your business needs.
SEE WHAT'S NEW:  Develop relationships with new suppliers and see cutting- edge technologies to help you solve your greatest challenges and take advantage of bottom-line opportunities.
GAIN INSIGHT:  Stay up-to-date on industry breakthroughs at the Knowledge Hubs, without leaving the show floor.
KNOWLEDGE SHARE:  Benefit from the presence of 10+ industry verticals where best practices and trends can lead to cross-industry solutions.
Explore innovative solutions for your industry and discover inspirational crossover technologies from other sectors, all in one comprehensive event.
Date
13 Apr 2021 - 15 Apr 2021
Location
Chicago
Click here for more information and registration