STERLING, IL - Sterling Systems & Controls, Inc. is a manufacturer of custom micro, minor and bulk weighing and ingredient batching systems. Unlike others, Sterling Systems custom engineers these systems so the customer will get what he wants and needs, the way he wants it.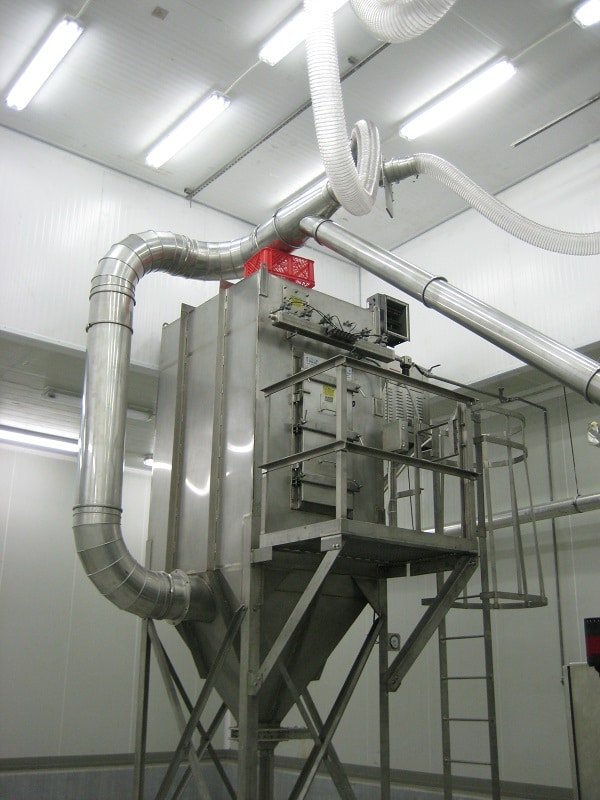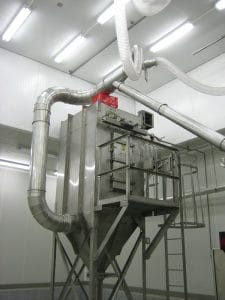 Often times Sterling Systems deals with designing these material weighing and ingredient batching systems for handling very dusty, difficult to handle and hazardous materials. Dust containment and control is essential to protect customer personnel and equipment. Routinely custom designed, manufactured and provided in Sterling's systems is a dust control and containment option. This incorporates a dust collector (usually a baghouse design), dust collector hoods over material ingredient bins and batch hopper(s) feeding apparatus, and ducting to the collector, which can be located inside or outside the customer facility. Dust collection hoods can be provided for each ingredient system bin or a traveling dust hood with flexible tube connections can be used.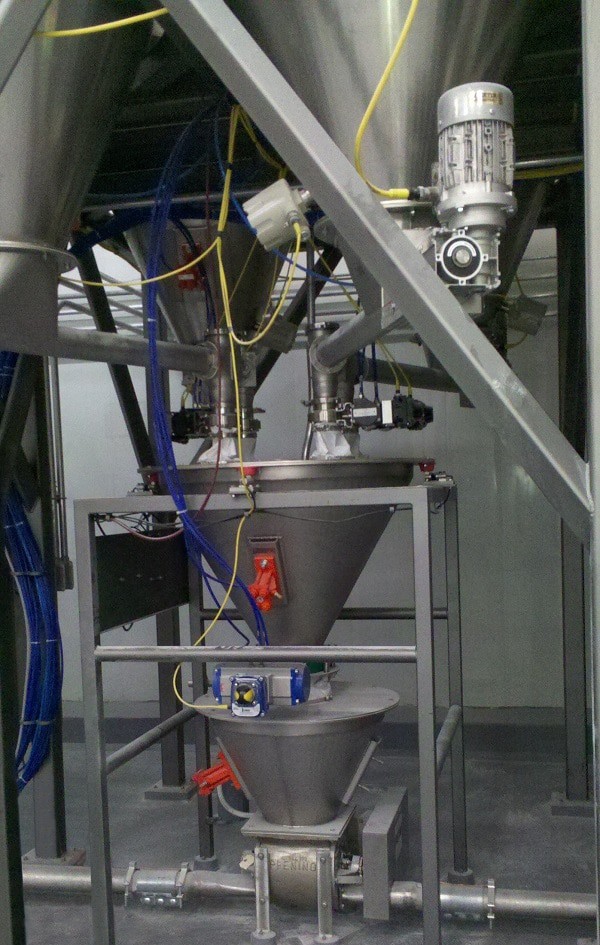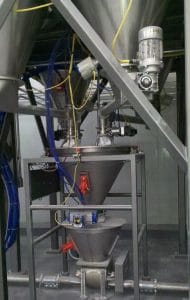 Transporting batches to the next step in the production process, typically to a mixer or blender, can be done in one of several ways including the use of a conveying system, mechanical or pneumatic. Pneumatic systems, often vacuum systems, are often used when continuous feeding is desired or where the pneumatic method is most efficient and affordable.
This article is published by
Sterling Systems & Controls, Inc. has 50 years of experience providing efficient process weighing and batching solutions, automation, and much more e.g. automation software upgrades, batching systems, micro ingredient batching systems, minor/major ingredient batching systems, material weighing systems, bulk bag packaging/filling systems, bulk bag ...