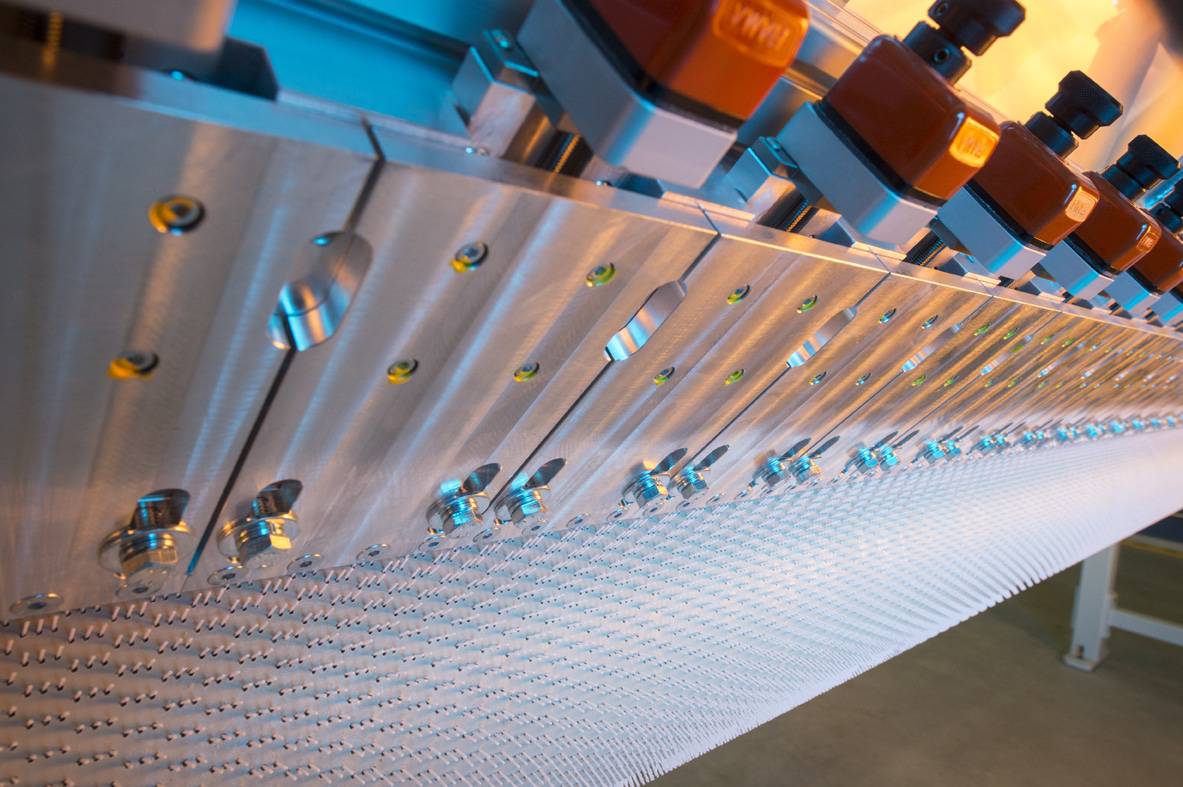 IPCO is a globally active engineering group offering industrial processing solutions across a wide range of market sectors, from chemicals, oil & gas, automotive and construction to flooring, food and pharmaceuticals.
We are an independent company within the Swedish Wallenberg group with 600 employees, more than 35 sales and service offices around the world and annual sales in excess of €200 million.
IPCO is also a world leader in the manufacture of solid and perforated steel belts used for improving productivity and quality in the processing of products as diverse as wood-based panels, film, floorings, advanced composites and more.
Our Composite Solutions division designs, manufactures and installs systems for the production of a wide range of composite materials used across industries as diverse as automotive, aerospace, flooring, construction, non-wovens, textiles and many others.
IPCO ThermoPress and ScatterPro systems
IPCO's double belt presses and scattering systems provide an efficient solution for the continuous production of a wide range of materials used by the automotive and transportation industries including body parts, interior components and wall panels.
The modular design of the company's ThermoPress press systems enables multiple stages of production – including polymerization, curing and cooling – to be incorporated into a single, highly efficient process. A choice of belt types and pressure modules allows systems to be configured to meet virtually any pressure and heating requirements.
We can also supply an extensive range of upstream equipment including feeders, unwinders and its market-leading ScatterPro scattering series, together with associated downstream trimming, winding, cutting and handling systems.
ScatterPro – stand-alone systems or integrated into our press lines
As the world leader in precision scattering technology and manufacturer of the most extensive range in the industry, we offer proven and efficient technologies for most scattering applications.
Our systems are used for the accurate scattering of powder, granulate and fibers as well as glitter, flakes, chips, sand, carbon black, glass, corundum, sesame, spices and more.
We will present a ScatterPro system at our booth at the JEC fair and do live demonstration of a scattering process.
This article is published by
IPCO is a world leading supplier of multi-stage process systems for the production of high-quality composite materials. The company delivers efficient manufacturing ...