The Mucon SD-P provides the latest in advanced Slide Gate Valve technology for the powder and bulk solids handling industries. Its robust but simple design boasts a patent application with more than 53 innovative claims; making the Mucon Slide Gate Valve one of the most advanced valves of its type on the market today.
Features and benefits include: a robust, complete, shut-off solution that is ideal for powders, granules and pellets. A durable self-compensating polymer seal that ensures the blade is completely dust tight prevents material leakage into the environment. It offers total unobstructed full-bore opening for smooth, non-jamming operation. The SD-P Slide Gate Valve is self-cleaning, low maintenance, and economical.
Click here for more information on the Mucon SD-P
Click here for related articles and news
Sign up for Valves, Gates & Airlocks E-Updates
Recent Valves, Gates & Airlocks e-newsletters
Read our last "Valves, Gates & Airlocks" e-newsletter campaigns here: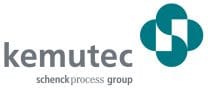 Kemutec are suppliers of Powder Processing equipment and components for the Food, Pharmaceutical, and Chemical industries.
We offer the following products:
Kek Centrifugal Sifters
GKM Tumbler Screeners
GKM Vibrating Screeners
Kek Kibblers / Pre-Breakers
Kek Cone Mills
Kek ...