New Innovative Pharmaceutical Feeder for Continuous Blending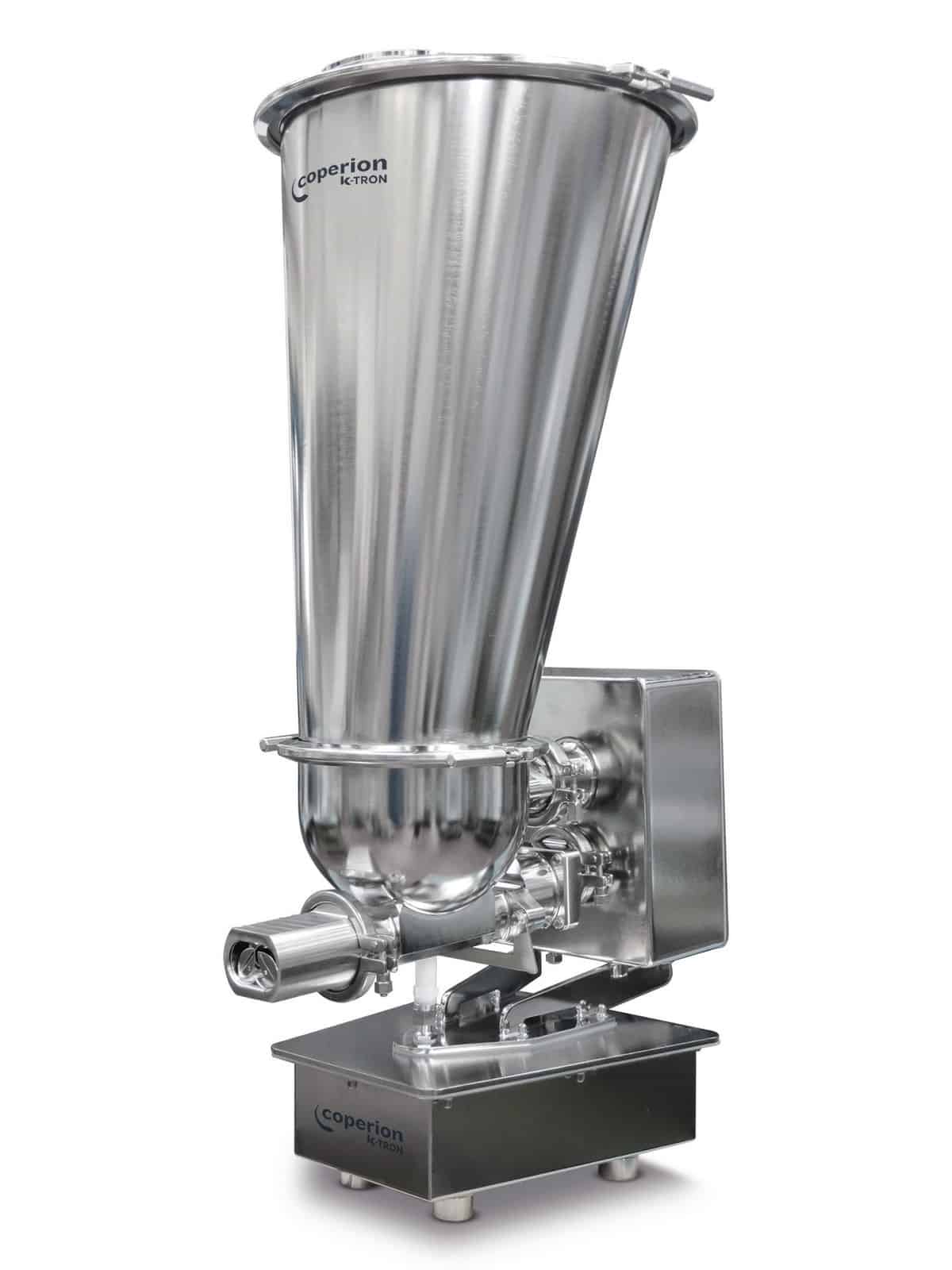 The new Coperion K-Tron line of feeders has been specifically designed for multi-feeder clustering for continuous direct compression (CDC).
The new feeder design features a modular concept complete with a drastically reduced overall footprint thanks to a new, smaller D4 platform scale incorporating the patented and highly accurate Smart Force Transducer (SFT) weighing technology. The modular quick change design allows the easy exchange of feeder types and sizes as well as hoppers or agitators using the same scale & drive for fast adaptation to new processes and formulations while also ensuring easy cleaning and maintenance. The two available Coperion K-Tron feeder types QT20, QT35 can be used with the same scale and drive combination. The feeder can easily be equipped with the Actiflow, Coperion K-Tron's smart flow device, for aid in feeding poor flowing excipients and API's. In addition, the new KCM III controller is provided for increased data collection and processing power.
This article is published by
Innovative and Sustainable Bulk Material Processing Solutions.
Coperion and Coperion K-Tron are system and equipment suppliers, including extruders, feeders, pneumatic conveying and components, who understand the importance of process efficiency. We design, develop, manufacture and maintain systems, machines and components for the plastic, ...