It is ideal for continuous and quick change operations involving one or more ingredients. An enhanced version for each version is available in four sizes (10, 50, 100 and 200 liter hoppers for 5 – 150, 15 – 750, 50 – 1,500 and 100 – 3,000 l/hr feed rates). The feeders are equipped with a single screw and extension hopper which are specifically designed for pellets.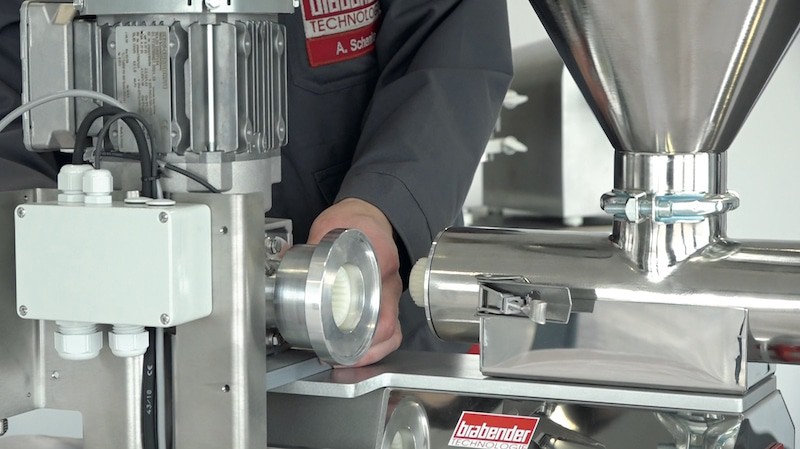 Functional and innovative
Brabender Technologie is offering two versions of the DS60 and DS80 feeders. "These feeder types are different in terms of motor and screw handling," Jürgen Knez, DS design engineer at Brabender Technologie, explains. While the motor and screw on the standard version (S) remain attached together and can only be removed in one piece from the rear, the motor and screw on the extended version (E) are independent. Therefore, the standard version is more suited to continuous operations involving one product, while the extended version is better suited to frequent product changeovers and cleaning.
"In the extended version, the motor is stationary during a product changeover or cleaning, and is merely shifted to one side to enable the screw's removal from the rear," is how Jürgen Knez explains the way DS technology works. Brabender Technologie has developed a motor sliding plate for this purpose. "This design is unusual, but makes handling considerably easier," Knez emphasizes. The DS-E also features a slide gate and outlet connection for complete material discharge from the hopper.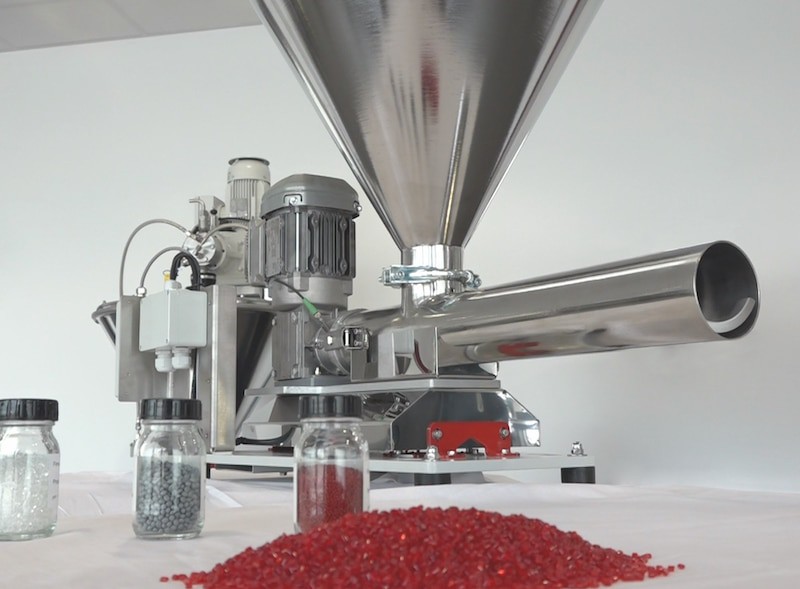 The smallest model is special
The smallest version of the new feeder line is the DS28 which features a different design. In this case the motor is permanently fixed to the feeder. The entire hopper, including the screw, can be removed from the front of the feeder as one unit using quick release clamps without any material spilling. This means this version can be cleaned easily without having to empty the hopper.
"When designing this line, our focus was simplicity", says Jürgen Knez. A modern design with simple structure, simple handling and a neat layout. Simply Brabender Technologie!
Model Overview Table:
| | | |
| --- | --- | --- |
| Model | Hopper size | Feed rate |
| DS28 | 10 | 5 to 150 l/h |
| DS60 SDS60 E | 50 | 15 to 750 l/h |
| DS80 SDS80 E | 100 | 50 to 1,500 l/h |
| DS80 SDS80 E | 200 | 100 to 3,000 l/h |