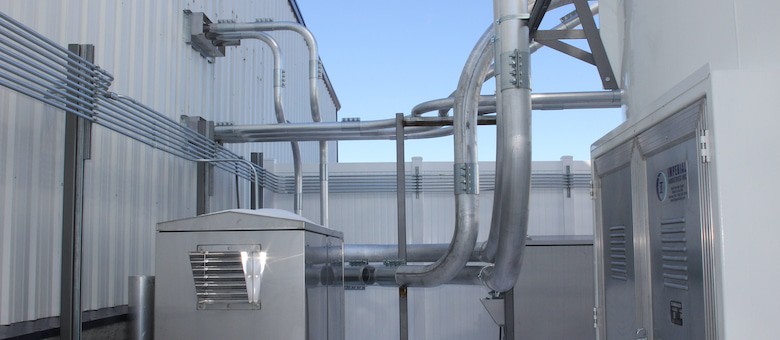 Handle your bulk material in a simplified and safer manner with a pneumatic conveying system designed and built by Spec Engineering.
Custom design parameters, equipment specifications, startup services, and balancing are all important components featured in our pneumatic conveying system. The simple routing of your bulk materials can lead to a cleaner, flexible, and safe method of handling.
Key benefits of implementing a Spec Engineering pneumatic conveying line:
Full data acquisition sensors to provide a system guarantee
Reduce floor space utilized in your facility
Decrease the dangers and waste of spilling materials
Spec Engineering integrates pneumatic conveying systems into complete, custom projects. Contact us to learn how we can be Your Link from Process to Productivity.
Click here for more information
Sign up for Pneumatic Conveying E-Updates
Recent Pneumatic Conveying e-newsletters
Read our last "Pneumatic Conveying" e-newsletter campaigns here:
Spec (Specialty Process Engineering Company), LLC was founded in 1979 to represent leading equipment and technology manufacturers to serve the bulk material processing and handling needs of customers in the food, grain, minerals, chemicals, and pharma industries. Over the years, Spec has evolved to accommodate the demand for a full service solution ...