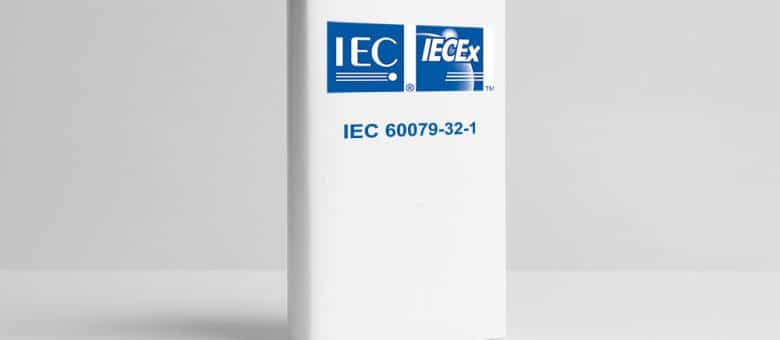 The International Electrotechnical Commission published a Technical Specification called IEC 60079-32-1: "Explosive atmospheres - Part 32-1: Electrostatic hazards - Guidance" back in 2013. But are you still working towards meeting the regulations and preventative measures laid out in the document?
The stated objective of IEC 60079-32-1 is to provide "the best available accepted state of the art guidance for the avoidance of hazards due to static electricity".
To date, guidance documents that address the ignition hazards of static electricity have either been published by national institutions like the NFPA or pan-European organisations like CENELEC. This 168-page document, however, has been collectively developed by a large number of technical committees from IEC member countries, making this document a truly global collaboration. It also builds on the work of national and regional guidance documents addressing electrostatic hazards, including CENELEC/TR: 50404, NFPA 77, BS 5958, TRBS 2153:2009 and JNIOSH TR42.
Overview of the Technical Specification
The Technical Specification is sub-divided into what are termed "clauses" that highlight the electrostatic hazards associated with various categories of materials, the hazards associated with people, including physiological shocks, and what grounding and bonding measures should be put in to practice. The clauses are presented as:
The handling of solids
The storage and handling of liquids
The handling of gases and vapours
The storage and handling of powders
The storage and handling of explosives
Electrostatic problems caused by people
Avoidance of electrostatic shock
Earthing and bonding of plant and machinery
There are also several Annexes that provide informative material, examples of which include a description of the various types of electrostatic discharges, the types of electrostatic discharges that can be expected from processes carried out within potentially flammable and combustible atmospheres and the provision of an illustrated flowchart for assessing electrostatic hazards.
Below are a few excerpts from the guidance, with more detailed insights available in our downloadable PDF white paper.
Type C FIBC
This section describes which hazardous zones the four bag types (A,B,C,D) are suitable for use in. The "zones" are based on the IEC method of hazardous area zoning classification which have been adopted in ATEX legislated countries, the U.S. NEC 505 & 506 and the Canadian CEC.
This section heavily references IEC 61340-4-4: "Electrostatics – Part 4-4: Standard test methods for specific applications – Electrostatic classification of flexible intermediate bulk containers (FIBC)" which specifies the construction, testing and labelling criteria for Type A,B,C,D FIBC bags.
Road Tankers
The precautionary guidance regarding the grounding of road tankers reflects the stated goal of the technical specification providing the latest state of the art guidance. Section 7.3.2.2.3, part C, states that the "earth cable" earthing the tanker should be part of a static grounding system that continuously monitors the resistance between the road tanker and the designated grounding point located on the loading gantry. It states that the grounding system should be interlocked with the transfer system to shut down the product transfer operation if this resistance exceeds 10 ohms.
Vacuum trucks
The precautionary measures for the grounding of vacuum trucks state that the truck should be connected to a "designated" site earth before proceeding with the transfer operation. A "designated" site earth is a grounding point that has been verified as having a low resistance connection to "true earth" by suitably qualified engineers. These points are usually identified by tags or labels.
Personnel grounding, flooring and footwear
Clause 11 provides guidance on minimising the risk of static electricity accumulating on people and describes various scenarios that can generate electrostatic charges on people. It also describes what methods can be adopted to dissipate charge off people, ranging from guidance on flooring, footwear and additional accessories that can be used to ground personnel working in zoned atmospheres.
Click here for the free PDF white paper
Sign up for Explosion Protection & Process Safety E-Updates
Recent Explosion Protection and Process Safety e-newsletters
Read our last "Explosion Protection and Process Safety" e-newsletter campaigns here:

Newson Gale, a HOERBIGER Safety Solutions Company, enjoys an outstanding market position in electrostatic grounding for hazardous areas. Headquartered ...