The Alvibra sifters are primarily used in the dairy industry with high demands for stable operation, cleanability, high screening quality, easy operation and maintenance – followed by full documentation in terms of user manuals, cleaning guidelines, spare parts, materials tracking and certificates.
Food safety starts with a clever Design Team – and ends with Good Manufacturing Practice:
No-level surface design – self-draining
100% stainless steel with all rounded corners for easy cleaning
Carefully polished product contact zones
Designs according to FDA, EHEDG, USDA
Material certificates documentation
Sanitation guidelines
Continuous screen cleaning by optional BallDeck solution
Fast and easy screen replacement
CIP-able sifters – according to requirements
Open profile framework – no closed/hollow areas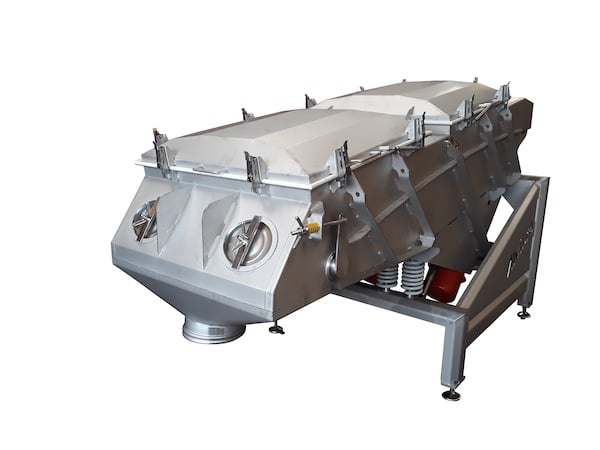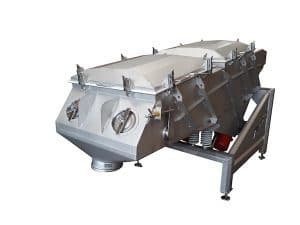 Gaskets are incorporated in the easy-openable and gas-spring supported lids. This means that when lids are open, the gaskets are not in the way with far less risk of being damaged when operators work around the machine, and especially when taking screen-mesh in or out thru the openings.
All standard Alvibra food grade sifters are prepared for later installation of continuous cleaning BallDeck. Should customers at a later stage decide for a new product or change mesh to a smaller opening, the BallDeck can be ordered and easily mounted thru a tool-less click-on system.
This article is published by
Alvibra A/S has many years of experience as well as many patents in vibration technology, which among other features reduces energy consumption significantly, and at the same time the technology is very quiet in relation to conventional vibration technologies.
Strong Financial Owner
Alvibra A/S is a wholly-owned company of the group Grundtvig ...