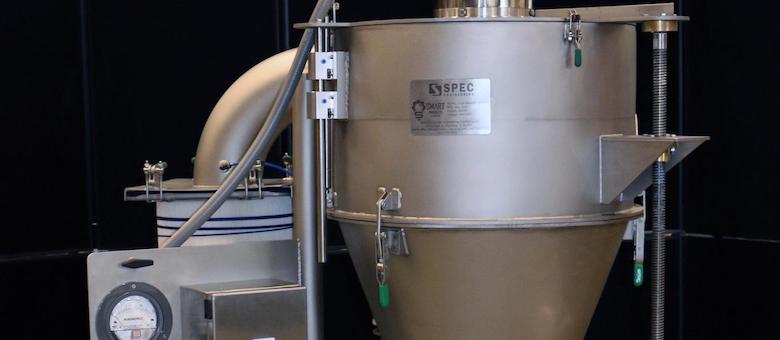 Spec Engineering offers custom solutions to customers for plant design and implementation services. An important part of managing a plant is learning to properly contain the dust.
Spec Engineering offers the Dust Rescuer, a SMART Product innovation, that is designed for the sanitary reclamation of products. The Dust Rescuer will reclaim your product at the source for cost savings and also address NFPA and OSHA concerns on combustible dust hazards.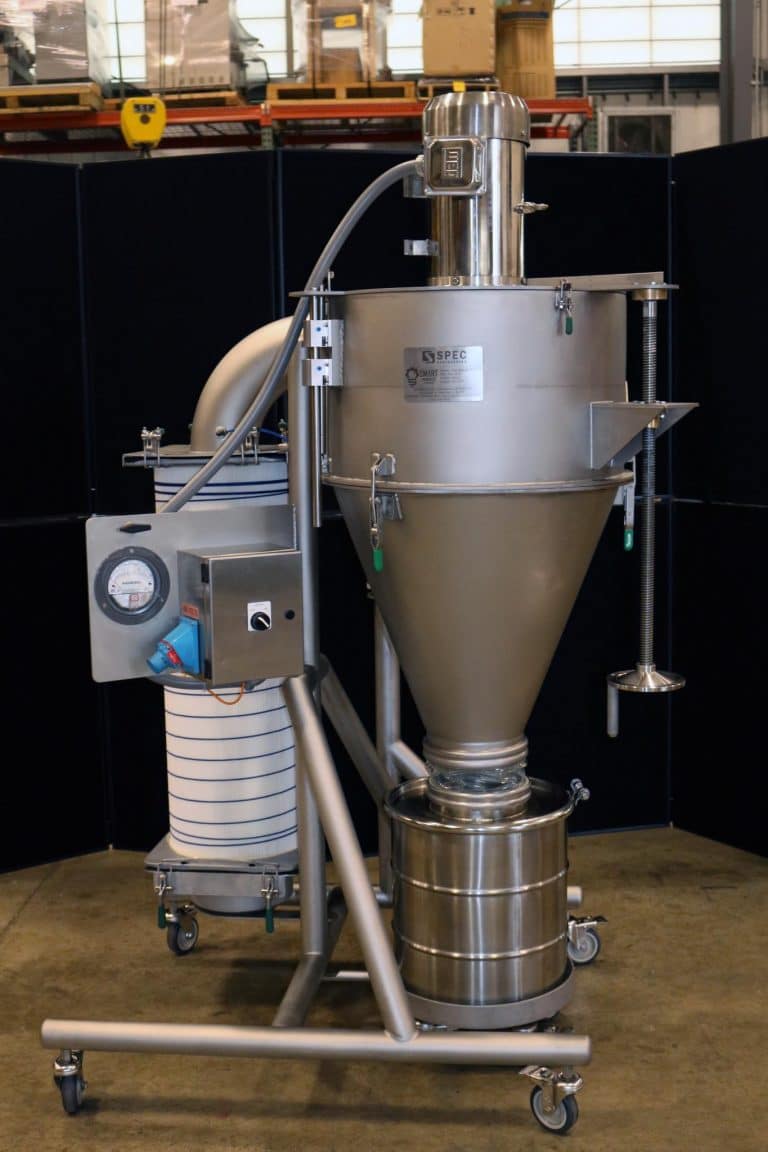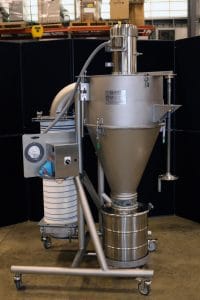 Since Spec Engineering offers 100% custom projects, dust collection can also be worked into the system. In a recent project, a Front End Loading (FEL) III was completed for a company that produces sand/compound for brick pavers. This included the full design and integration of equipment stands and transitions.
This system takes unprocessed sand through a dryer to reach the proper moisture level and runs through a sifter to remove the unrefined pebbles. The sand is then conveying to a silo for storage. Weigh batches are used to measure the accurate amount discharging from the silo, conveying back into the building. A central dust collection system is integrated into the whole system for safety.
This article is published by
Since 1979, Spec Engineering, a Gray company, has been a single source for system design and process equipment integration. We specialize in processing systems from raw materials through packaging. With over 40 years of expertise in storing, feeding, conveying, mixing, blending, batching, controls, and automation for food & beverage, bakery & ...