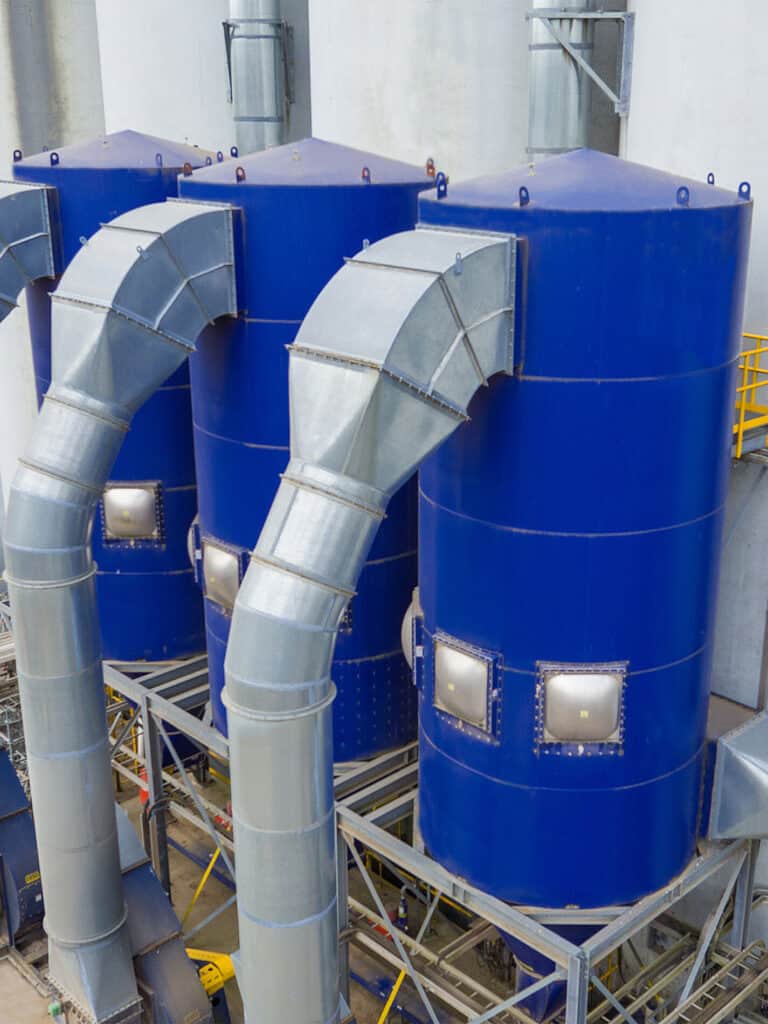 The MCF is built to handle heavy dust loads including abrasive materials, and comes in configurations to fit most industrial air quality applications.
With the patented Never Miss™ Controlled-Cleaning System, the MCF PowerSaver aligns the cleaning arm and bag segments, which positions the air nozzles to fire directly into the bags. No air is wasted, resulting in reduced energy consumption and extended filter bag life.
The filter is also easy to maintain with only two control valves versus multiple pulse valves, solenoid valves, and timer boards required for other pulse jet cleaning systems.
The MCF PowerSaver operates with medium pressure cleaning air (7-9 psig) and provides unrivaled cleaning capacities up to 250,000 CFM. Additionally, the MCF PowerSaver handles extreme environments where temperatures can reach over 465˚ F (240˚ C).
For more information on the MCF PowerSaver contact Schenck Process Food and Performance Materials (FPM) by email at americas@schenckprocess.com or phone at 816-891-9300.