High Accuracy Loss-in-Weight Feeder Includes Innovations Ideal for Continuous and Batch Blending Processes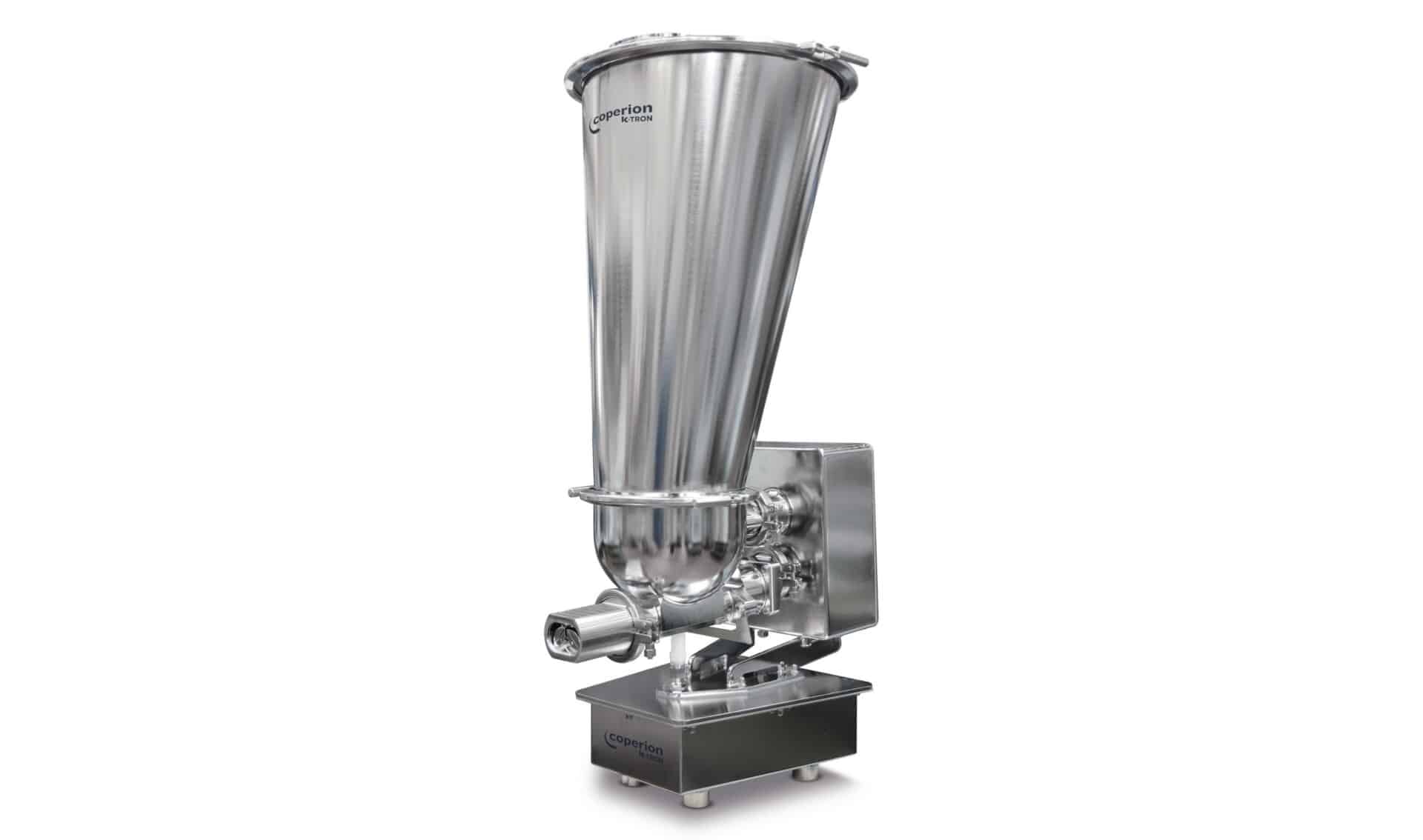 The Coperion K-Tron PH line of pharmaceutical design loss-in-weight feeders includes the ideal instrumentation, controls, and design options for continuous feeding of difficult flowing pharmaceutical excipients and API's.
The pharmaceutical feeder line can be outfitted with a variety of design options including the innovative ActiFlow TM bulk solids activator, material flow aid, ideal for feeding difficult flowing materials, as well as Electronic Pressure Compensation (EPC).
EPC is a unique instrumentation package that can optimize feeder performance in continuous operations such as blending, extrusion, granulation, and coating.
All pharmaceutical designs are engineered to meet the rigid requirements of the industry; including cGMP standards as well as the use of FDA approved and certified materials of construction. The stainless steel pharmaceutical feeder is available in volumetric and gravimetric, single and twin-screw models.
Rates vary from as low as 0.12 up to 4600 dm 3 /h [0.004 up to 162 ft 3 /h]. The units are all designed for complete accessibility and ease of cleaning and are ideal for multi-component continuous blend operations. In addition, the feeders are also available for batch dispensary blending applications, with extremely high batch accuracies.
This article is published by
Innovative and Sustainable Bulk Material Processing Solutions.
Coperion and Coperion K-Tron are system and equipment suppliers, including extruders, feeders, pneumatic conveying and components, who understand the importance of process efficiency. We design, develop, manufacture and maintain systems, machines and components for the plastic, ...