MERRICK Weigh Belt Feeder designs are based on more than 40 years of feedback from food industry experts. From the FDA-approved materials to the quality and finish of the sanitary welds on conveyors and enclosures, MERRICK provides first-rate feedrate control as well as weighing accuracy to our customers.
MERRICK's Model 970 is an exceptional sanitary weigh belt feeder that provides accurate and repeatable results in food and chemical processes. The 970 performs at an accuracy of +/- 0.25%, repeatability of +/- 1.0% and feedrate turndown of up to 40:1.
The 304 stainless steel construction eliminates painting and resists corrosion, all non-metallic parts are FDA approved. Its open construction and few moving parts minimize water as well as contaminant retention. Simple and quick belt changes, and maintenance procedures are easily accomplished thanks to the cantilevered design.


The 970 also comes in two other versions: 970N and 970I. The 970N features no top enclosure, allowing for easier access and maintenance as well as less space needed for installation. The 970I is for industrial applications such as mineral and chemical feeding where food grade finishes/features are not required, resulting in lower investment with the same high-level performance.
The Model 980 is MERRICK's latest Weigh Belt Feeder designed for high-speed, sanitary rate-control applications. With an accuracy of +/-0.25%, the 980 provides extremely reliable and repeatable results in critical high-speed applications. This weigh feeder features a tail pulley drive, which moves drive components away from the discharge area, as well as a weighted belt tension roller for consistent belt tension and quick belt replacement.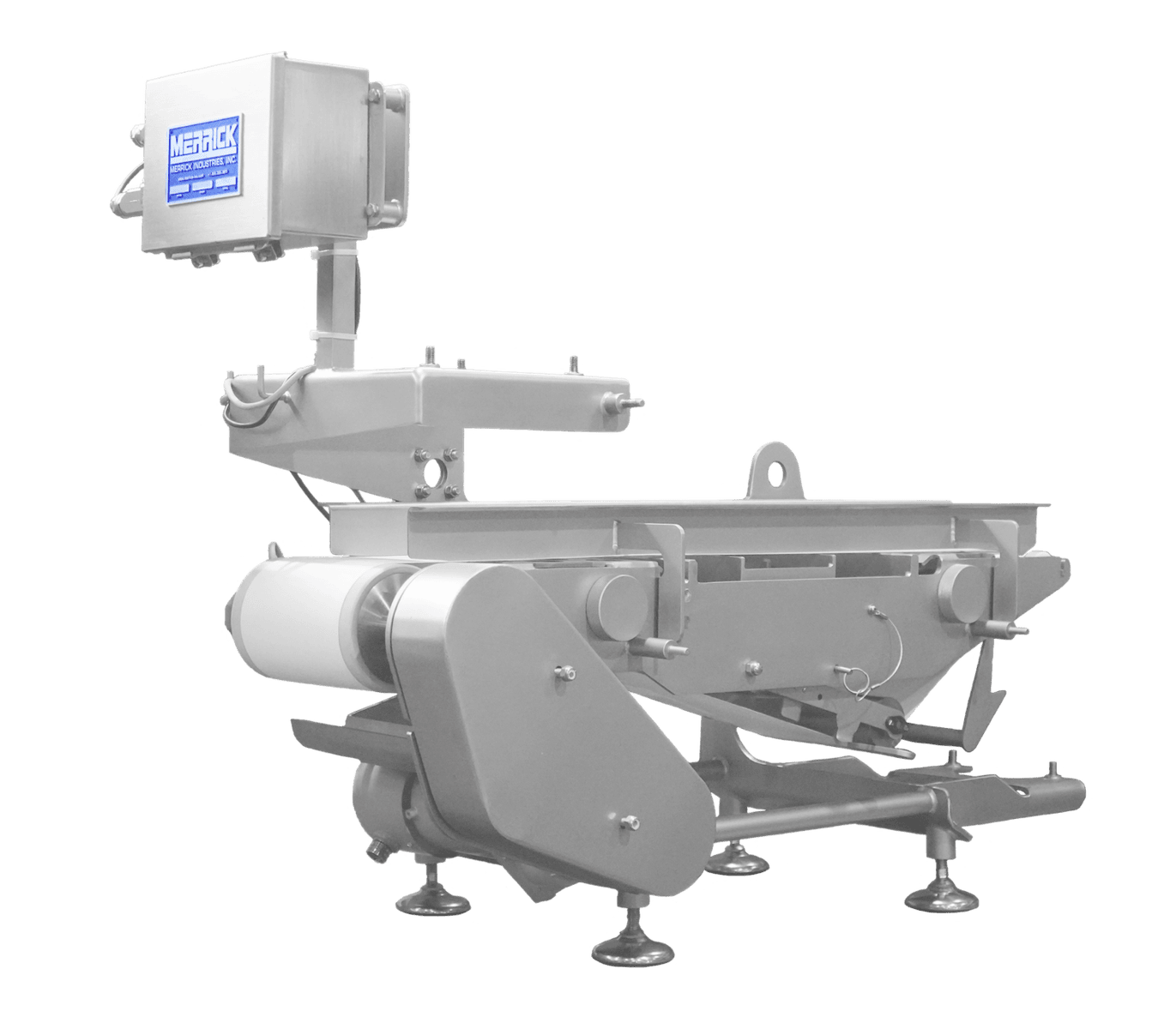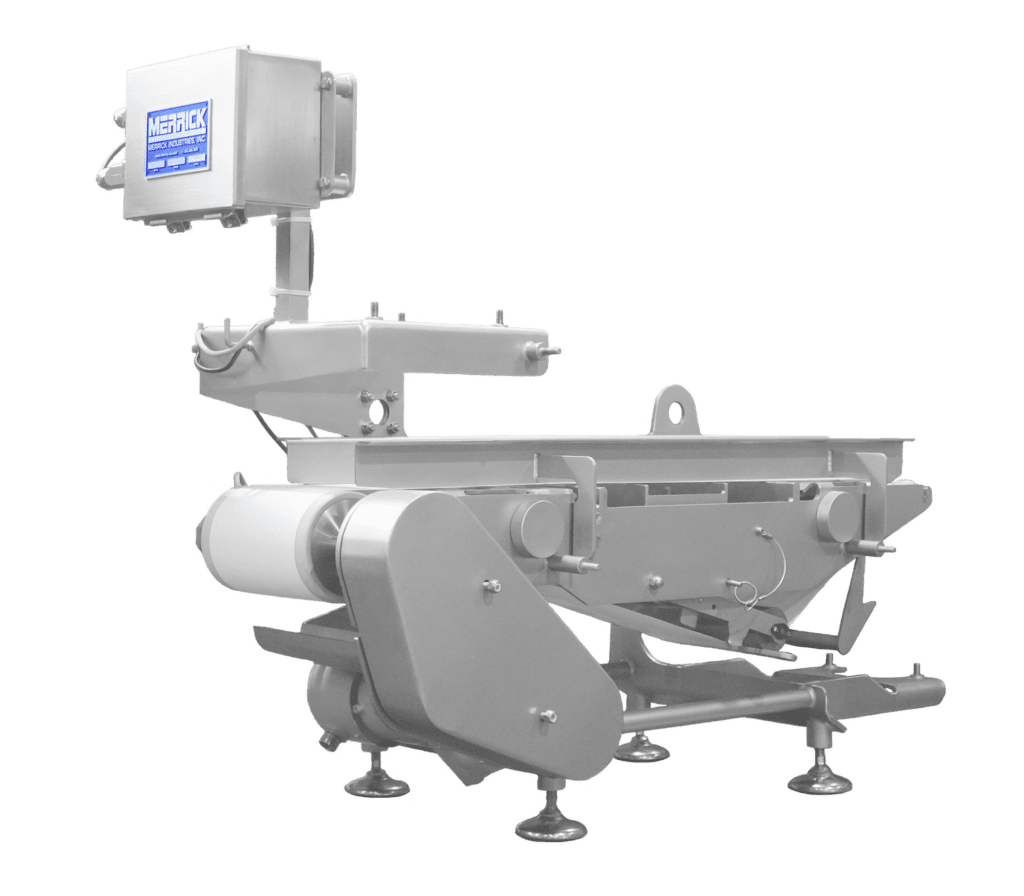 It also has a small radius nosebar for improved feed consistency. A defining characteristic of the 980 is its exceptional sanitary design. Material contact components of the weigh belt feeder are easily removable or changeable for COP.
Built with 304 or 316 stainless steel, its open construction allows easy access for cleaning and maintenance. MERRICK weigh belt feeders are built to customer specifications and the 980 or the 970 are no exception, offering even further customization to adapt to various process requirements.