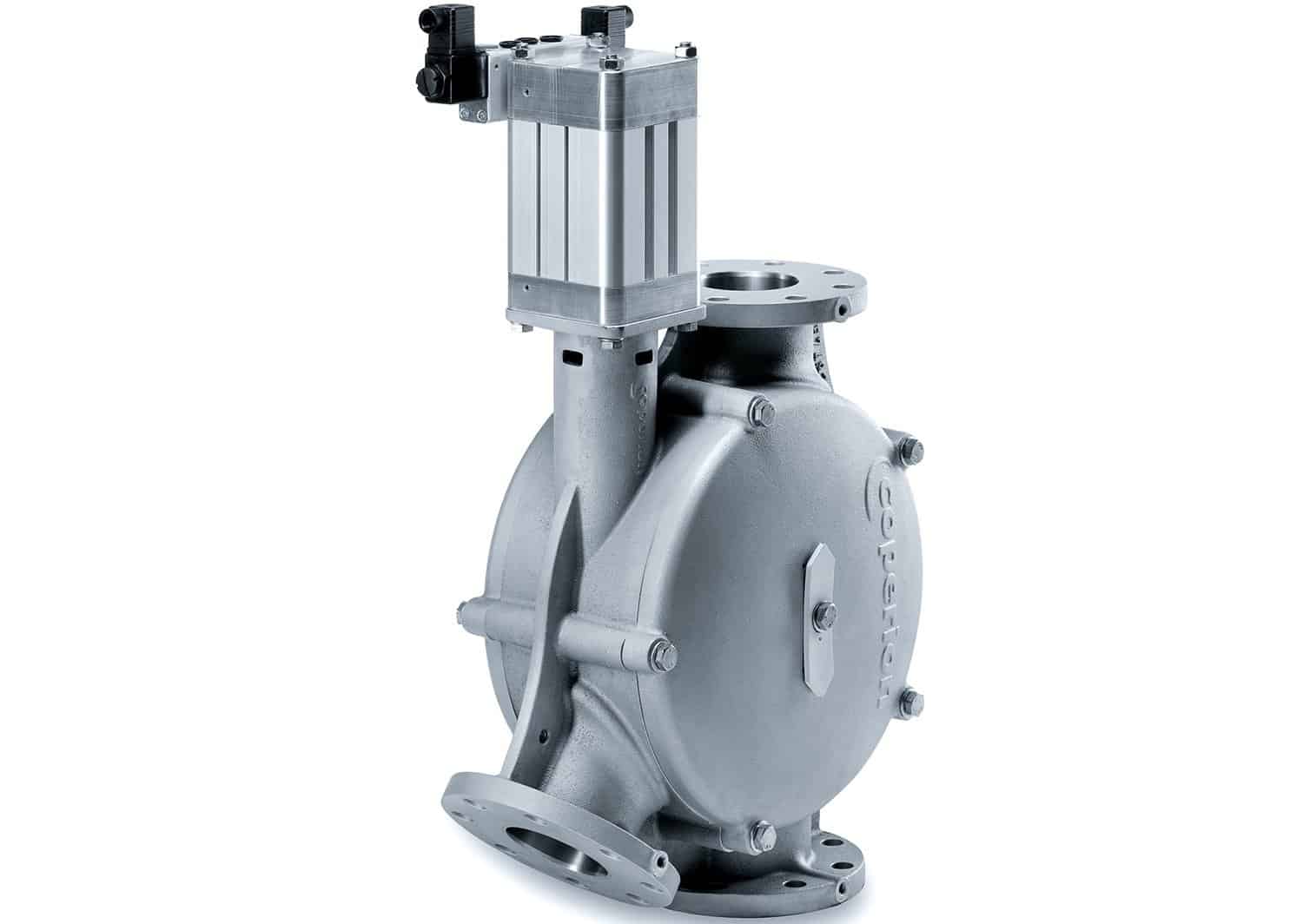 The Coperion WZK dual channel diverter valve is specially designed for use with bulk food materials such as sugar, grains, and coffee.
The unit has an asymmetric design with approximately 33-36° angle suitable for distributing and collecting in pneumatic conveying lines and in gravity applications, whether transfer from multiple sources, or transfer to multiple destinations such as blenders, bins/silos and/or other process equipment.
The rotor has symmetrical channels that can be reversed to extend life, making it ideal for potentially high wear materials such as abrasive types of grains.
The WZK is engineered with pressure differential up to 5 bar(g) [73 psi(g)], vacuum -0.5 bar(g) [14.8" hg] and pressure surge proof to 10 bar(g) [145 psi(g)], by design. The valve is equipped with a pressure assisted seal and maintenance can be performed without removing from service.
The WZK is Coperion's original world-wide top selling diverter valve and is used globally in a variety of food applications.
This article is published by
Innovative and Sustainable Bulk Material Processing Solutions.
Coperion and Coperion K-Tron are system and equipment suppliers, including extruders, feeders, pneumatic conveying and components, who understand the importance of process efficiency. We design, develop, manufacture and maintain systems, machines and components for the plastic, ...