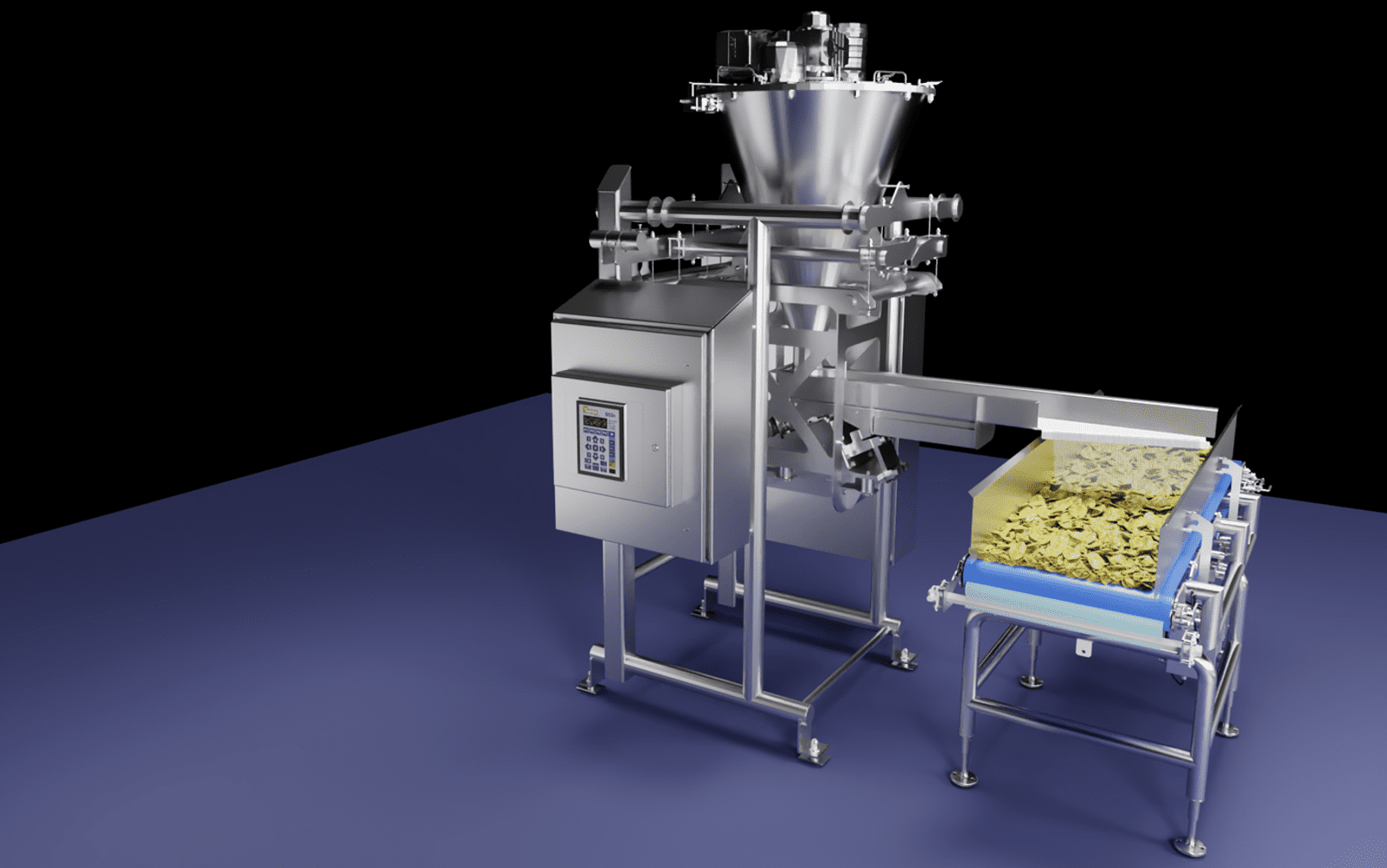 Off-spec finished product caused by inconsistent ingredient delivery, and resultant inaccuracies in ingredient inventories represent significant cost impact for food processors. Thayer Scale's vibratory tray-based ingredient dosing system is ideally suited for food manufacturers that process multiple product SKUs from a wide variety of ingredients, each possessing drastically different product density ranges, particle size, particle shape, and material flow properties.
Complete with an instrumentation system that seamlessly integrates with any host supervisory control / recipe management system, and often requiring none to no more than two, easy to make mechanical adjustments, the ingredient dosing system readily adapts to accurately meter a broad range of ingredients irrespective of their unique characteristics and flowability.
Key Advantages:
Vibratory tray features no moving parts and gently handles a variety of fragile and malleable product shapes.
Vibratory tray provides a uniform, pulse-free delivery of material over a wide operating range (100:1) irrespective of particle size and shape.
Unique, counter-rotating vertical agitator gently dilates ingredients with asymmetrical particle shapes, as well as ingredients that bridge under their own weight to provide reliable, uninterrupted flow from the weigh hopper to the vibratory tray.
Single load cell.
Mass counter-balanced weight sensing system ensures a greater percentage of the load cell's specified rated output is utilized – optimizing measurement resolution and accuracy.
This article is published by
Thayer Scale is a leading global manufacturer of equipment for the continuous weighing industry. Founded in 1949, we provide engineered solutions for the food, energy and ...