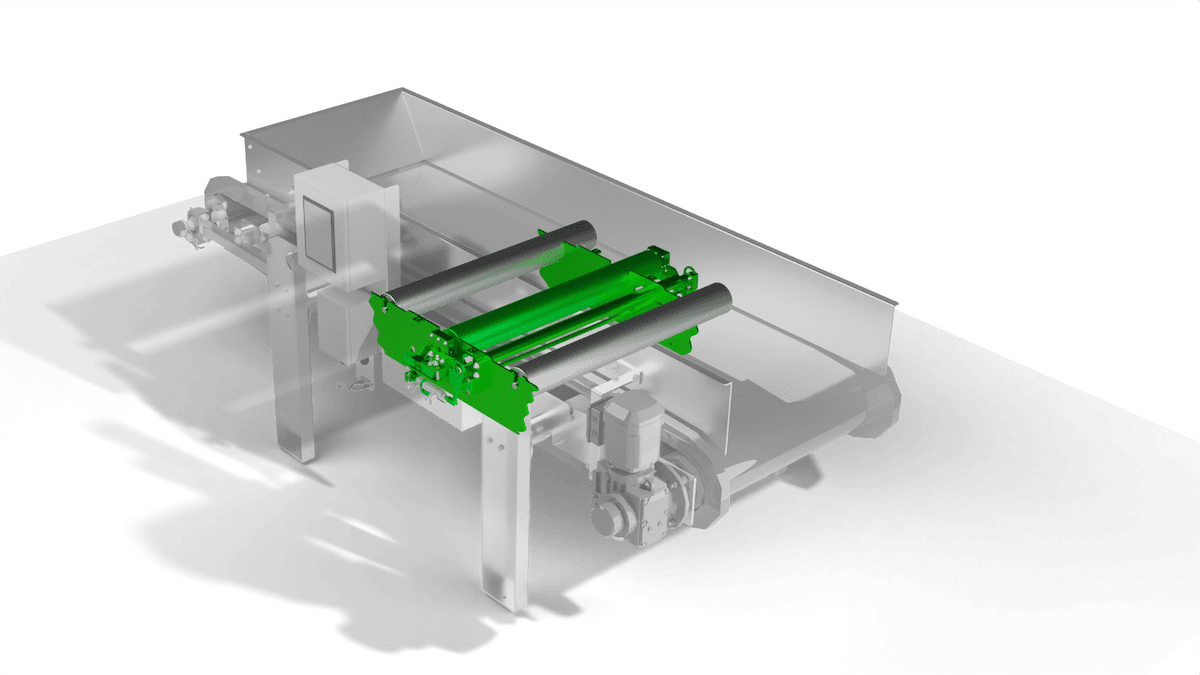 Thayer Scale's ACCU-FLEX suspension system is a precision, rugged modular scale designed to integrate with a wide range of third-party conveyors.
The patented ACCU-FLEX suspension system is a modular, dual load-cell scale designed to handle light loading applications in harsh environments. It is rugged, yet highly flexible. Its flexure-based design is extremely robust, is not prone to damage, is out of the way for cleaning, and is not subject to tare build-up causing incorrect calibration. Originally designed to operate with the industry-leading Model MTF weigh feeder, the system is now available as a drop-in retrofit to a wide range of third-party conveyor belts. The suspension system is available in widths from 18" to 48" and can operate with a wide range of belt-loading values and material flow rates. Like all Thayer Scale solutions, it is "Built to Survive" while providing precise, repeatable measurement accuracy. Further, an optional Automated Test Weight Lifter (ATWL) mechanism provides a means for completely automatic calibration.
Key advantages:
Extremely robust, flexure-based lever system, immune to shock loads and damage
Pneumatically-driven Automatic Test Weight system enables 'touch-less' span calibrations and automatic zero-calibrations
Supports belt widths from 18" to 48"
Supports a wide range of materials and flow rates
This article is published by
Thayer Scale is a leading global manufacturer of equipment for the continuous weighing industry. Founded in 1949, we provide engineered solutions for the food, energy and ...