Laser Level Sensor Installs Without Wiring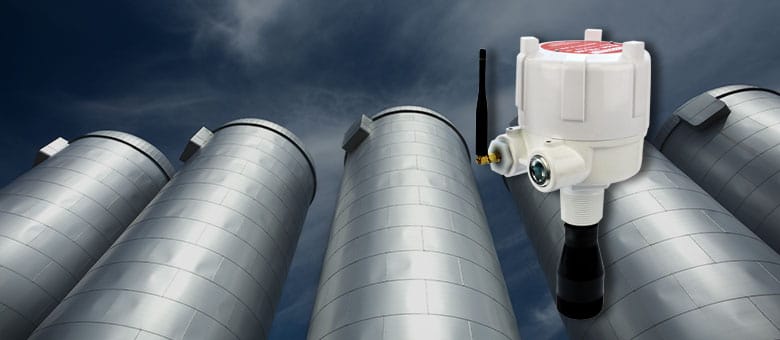 Mount and power level sensors on silos without the complexity or the expense of wiring with BinMaster's SPL-200 battery-powered laser.
The SPL-200 measures solids in silos up to 98 feet tall in low or no-dust environments. Powered by a replaceable Lithium battery with a battery life of three to five years, this single point laser allows use of level sensors on silos or in remote locations where inventory monitoring has not been feasible.
The SPL-200 can be programmed to take interval readings from once and hour to once a day. The laser utilizes an integrated wireless LoRa long range transceiver to send data to a gateway that connects via cellular or ethernet to the BinView web application or Binventory LAN-based software for data access from a PC, smartphone, or tablet.
Simple to install through a 1.5" NPT connection, the SPL-200 can be easily mounted using fixed mounting plates available in angles of 0°, 5°, 10°, or 30° or an adjustable swivel mount that allows altering the angle from 0° to 45° to aim the laser.
This article is published by
Processing operations that struggle with the challenges of inventory management and timely replenishment of all types of solids and powders can monitor silo levels on their smartphone, tablet, or desktop with complete solutions from BinMaster. A complete suite of continuous ...