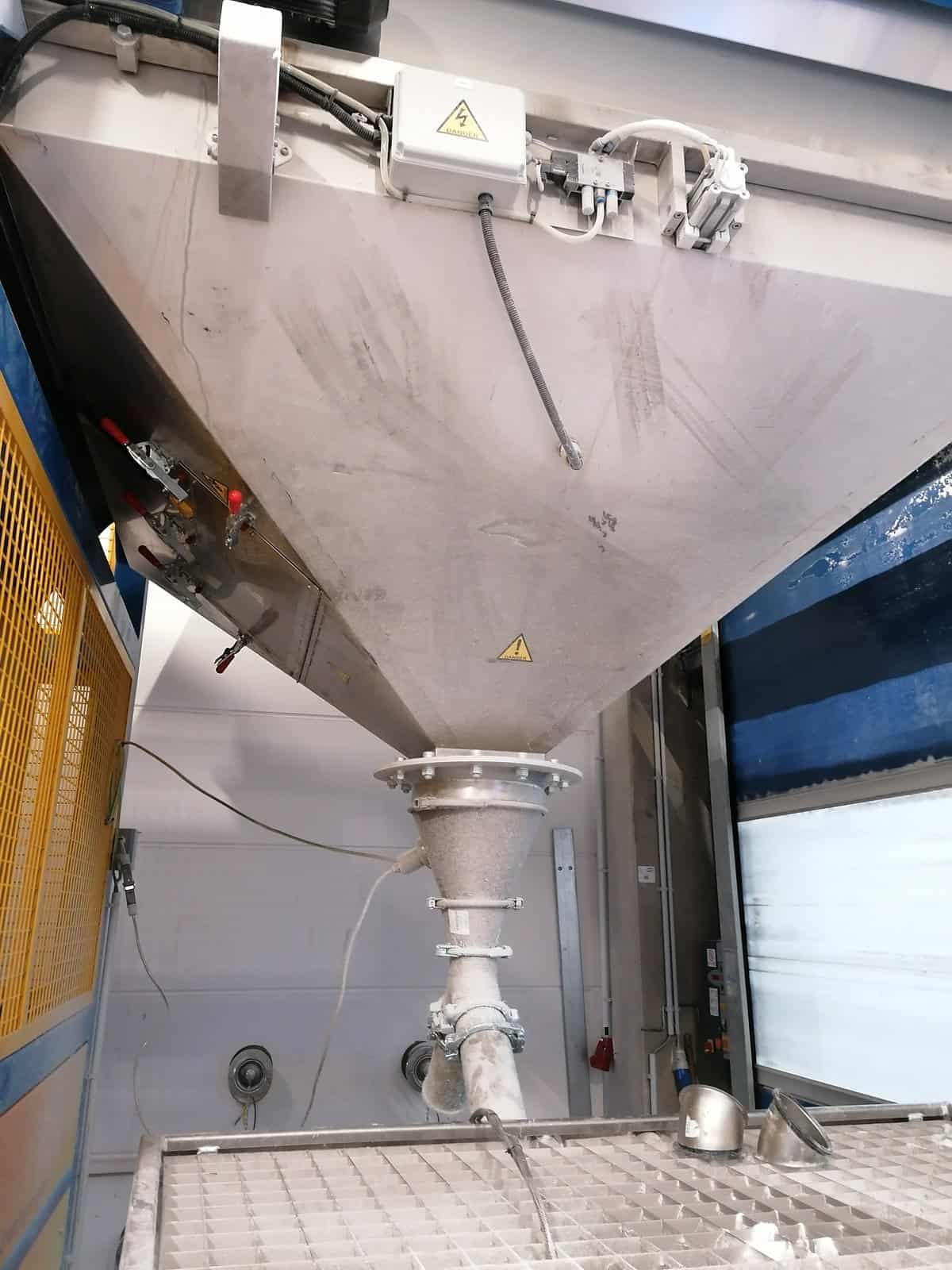 A company from the plastics processing industry was looking for a way to detect moisture in the material delivery of its bagging plant in order to be able to recognize at an early stage whether material that is too moist is being blown into the following silo. In the past, this led to enormous difficulties when discharging material from the silo. In addition, a solution was sought to be able to monitor the suppliers of the raw material (PE granules) with regard to the permissible moisture limits.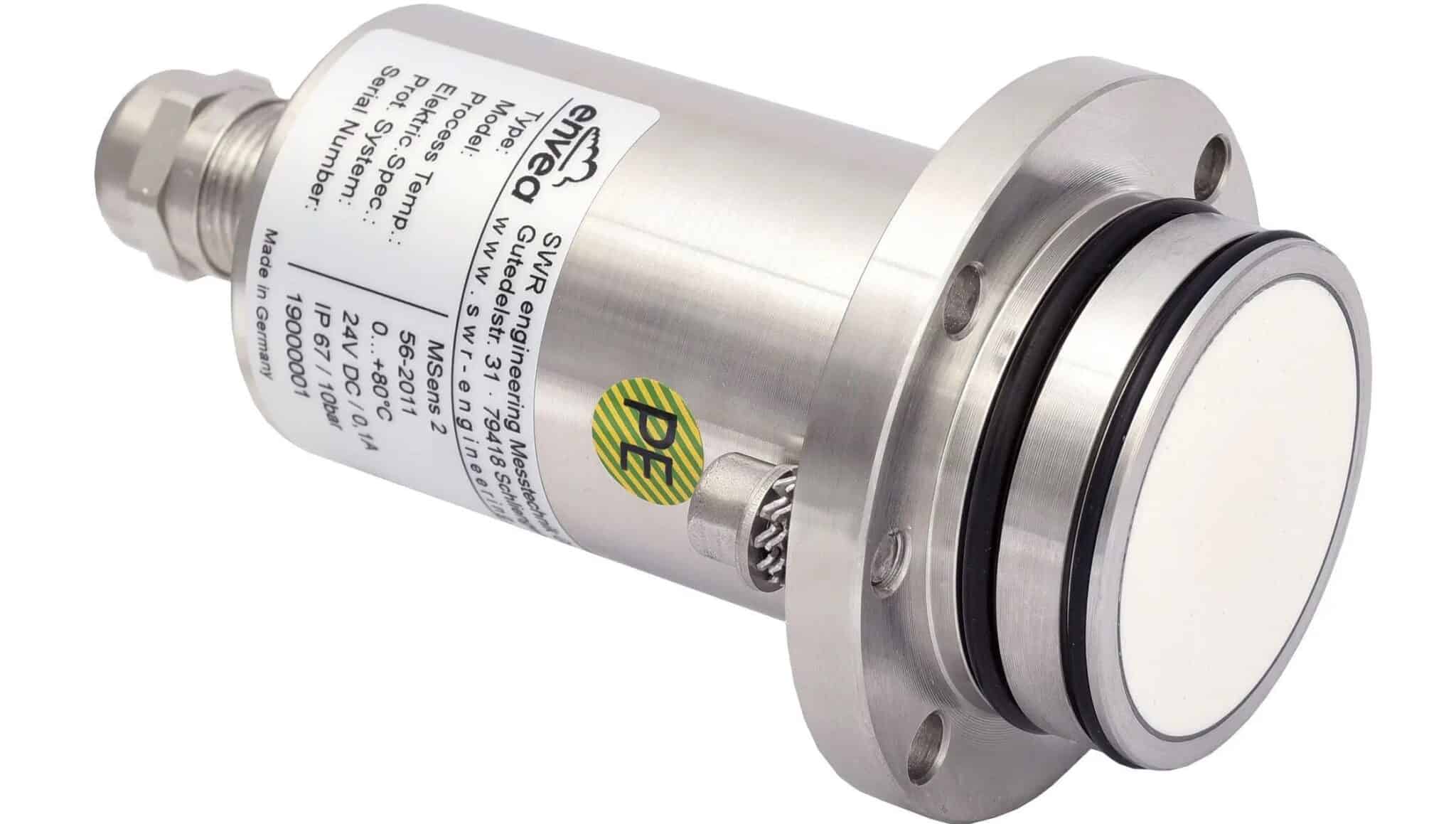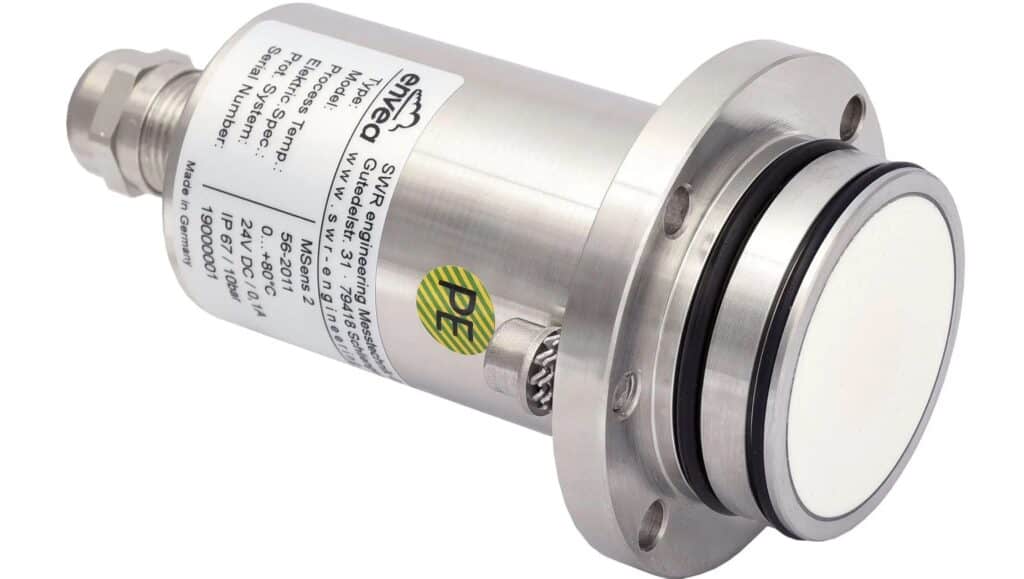 Process data
| | |
| --- | --- |
| Customer: | Plastics industry |
| Material: | PE granules |
| Humidity range: | Differentiation dry – humid |
| Installation: | Hopper outlet after bagging plant |
| Function: | Control of the moisture content in the delivered raw material (PE granulate) |
Solution
The robust, easy-to-use M-Sens 2 has been specially developed for online moisture measurement of bulk solids and delivers reliable results. The installation was carried out here in the material hopper directly downstream of the bagging plant.
The measurement continuously monitors the moisture content. If the defined limit value is exceeded, the process is stopped so that the material can be diverted elsewhere.
Customer benefits
Prompt monitoring of the delivered raw material (incoming goods inspection)
Avoidance of process disturbances
Reduction of maintenance effort
Quality assurance
This article is published by
ENVEA is a world class manufacturer of ambient, emission and process monitoring systems, with full turnkey capabilities. Our equipment and technologies encompass gas analyzers, dust monitors, solids and flue gas flow meters, and air quality monitoring networks, as well as environmental data processing and reporting solutions.
ENVEA offers: