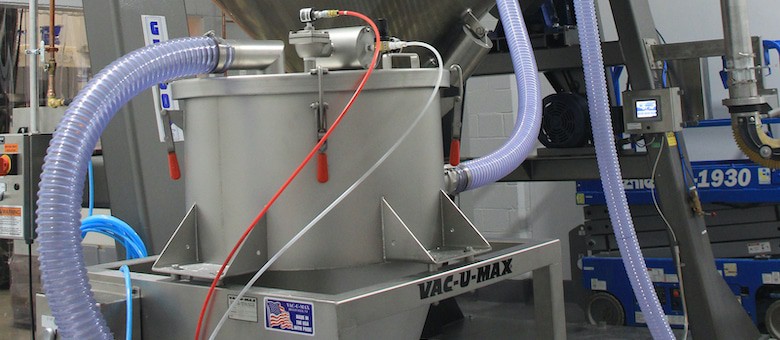 VAC-U-MAX direct-charge loading systems are available as exclusive packaged conveying solutions designed specifically for direct-charge loading of blenders, mixers, reactors, or any vessel capable of withstanding vacuum.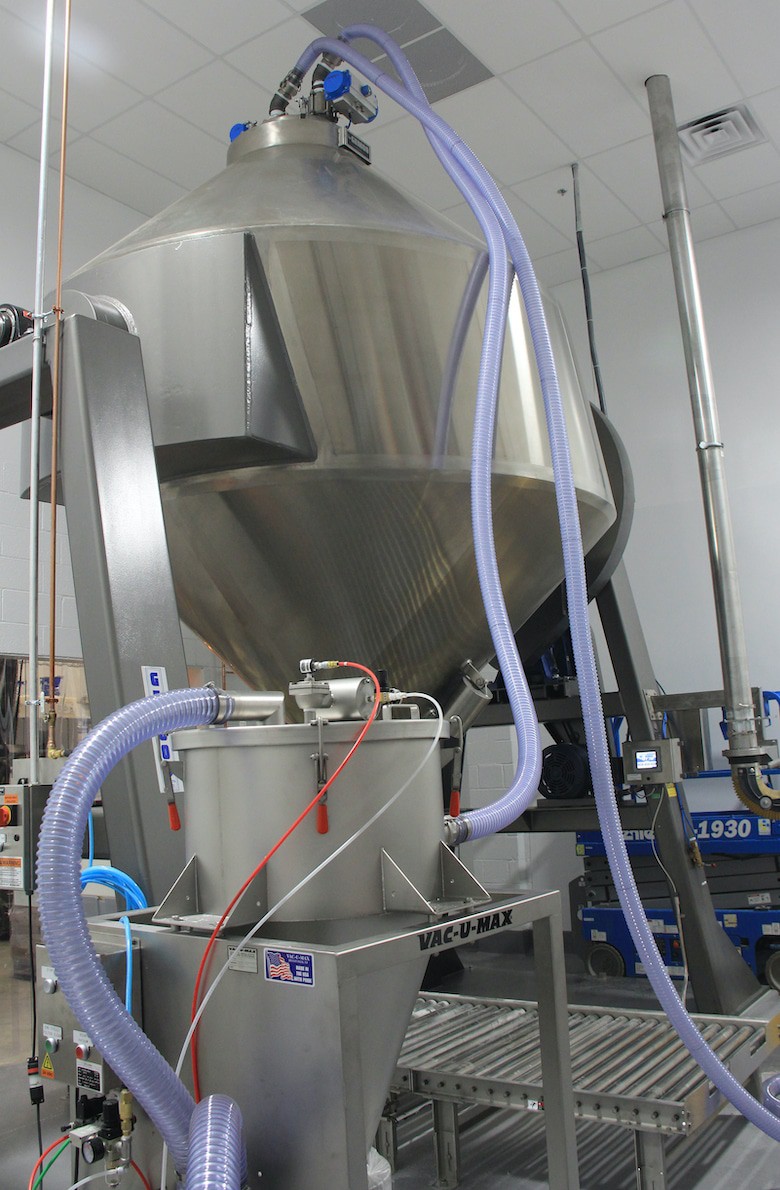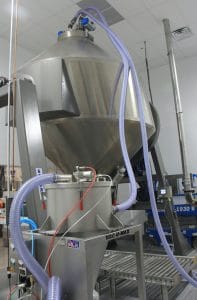 With the blender or mixer as the primary receiver, VAC-U-MAX provides a complete system that includes the power source, filters, controls, adapters, and VAC-U-MAX process know-how. The system eliminates conventional vacuum receivers with their "loading and discharge" sequence and automatically transfers products directly to the process without spills and waste.
Utilizing direct-charge loading eliminates manual handling of products, eliminates manual lifting, stair-climbing, messy dumping, and reduces process contamination and dust exposure. Systems are packaged with timing controls and automatic pulse filter cleaning. The blender loader hopper is easily removed from the frame for washdown, leaving controls and power components in place.
This article is published by
VAC-U-MAX specializes in the design and manufacture of pneumatic conveying components, systems, controls, and support equipment for vacuum conveying, batching, and weighing of bulk materials. With a VAC-U-MAX pneumatic conveying system on site, bulk materials move gently and quickly from point to point, with nothing in the way to impede the efficiency ...