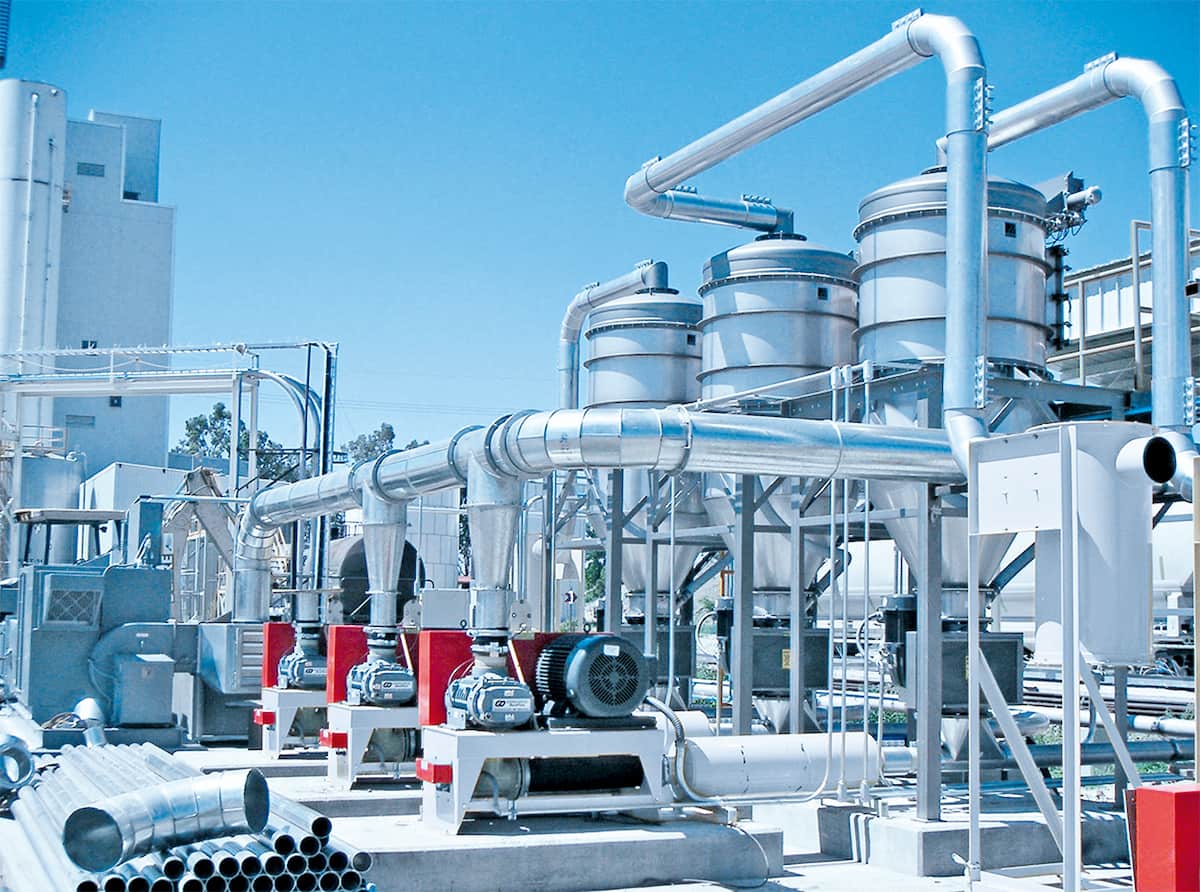 Coperion K-Tron is proud to offer a wide range of pneumatic conveying systems ideal for conveying of food ingredients.
Applications include simple up and in systems which include bag dump stations with powders conveyed to mixers or more complex railcar/truck unloading and batch weighing systems. Systems are custom designed for the application and can  include dilute phase pressure, dilute phase vacuum, dense phase vacuum, dense phase pressure, and vacuum sequencing. A state-of-the-art test facility, combined with the expertise of company's engineers and programmers, ensures the optimal equipment will be selected for the project.
Coperion K-Tron's food material handling systems include the ability to handle wide range of materials from micron size to granular or irregular shapes; at any bulk density; free flowing to sluggish; mildly to extremely abrasive; friable or temperature sensitive. Equipment is designed with operator safety as a priority with quick product changeover and minimal maintenance requirements.
This article is published by
Innovative and Sustainable Bulk Material Processing Solutions.
Coperion and Coperion K-Tron are system and equipment suppliers, including extruders, feeders, pneumatic conveying and components, who understand the importance of process efficiency. We design, develop, manufacture and maintain systems, machines and components for the plastic, ...