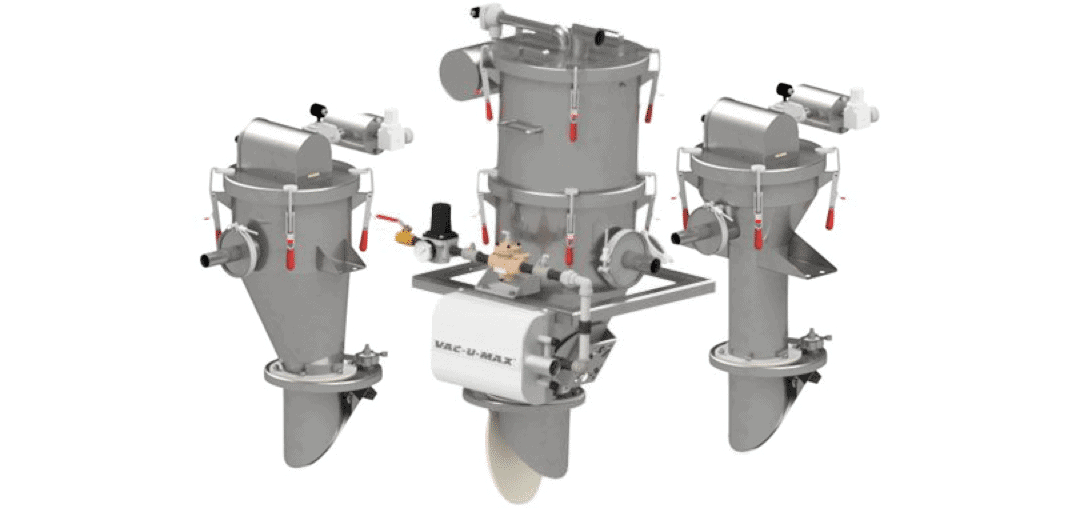 VAC-U-MAX systems automate bulk material handling processes, transferring powders and granular bulk materials to processing and packaging lines in the food, pharmaceutical, chemical, nonwovens, and plastics industries.
VAC-U-MAX now offers the Signature SeriesTM as a quick and easy solution for conveying many types of powders, pellets, pastilles, flakes, fibers and granular materials via a "Plug-and -Play" 5-part packaged system that includes pick-up wand, convey hose, VAC-U-MAX's Signature Series Vacuum Receiver with automatic pulse filter cleaning, vacuum producer, and UL-listed controls.
Systems are available in the 1500 SeriesTM – for conveying rates from handfuls to 1500 lbs/hr (680 kg/hr) or the 3500 SeriesTM – for conveying rates up to 3500 lbs/hr (1600 kg/hr) – in general purpose or sanitary designs. For more information or to discuss your application with our bulk material handling specialists, visit www.vac-u-max.com/SignatureSeries and fill out an RFQ or call (800) VAC-U-MAX.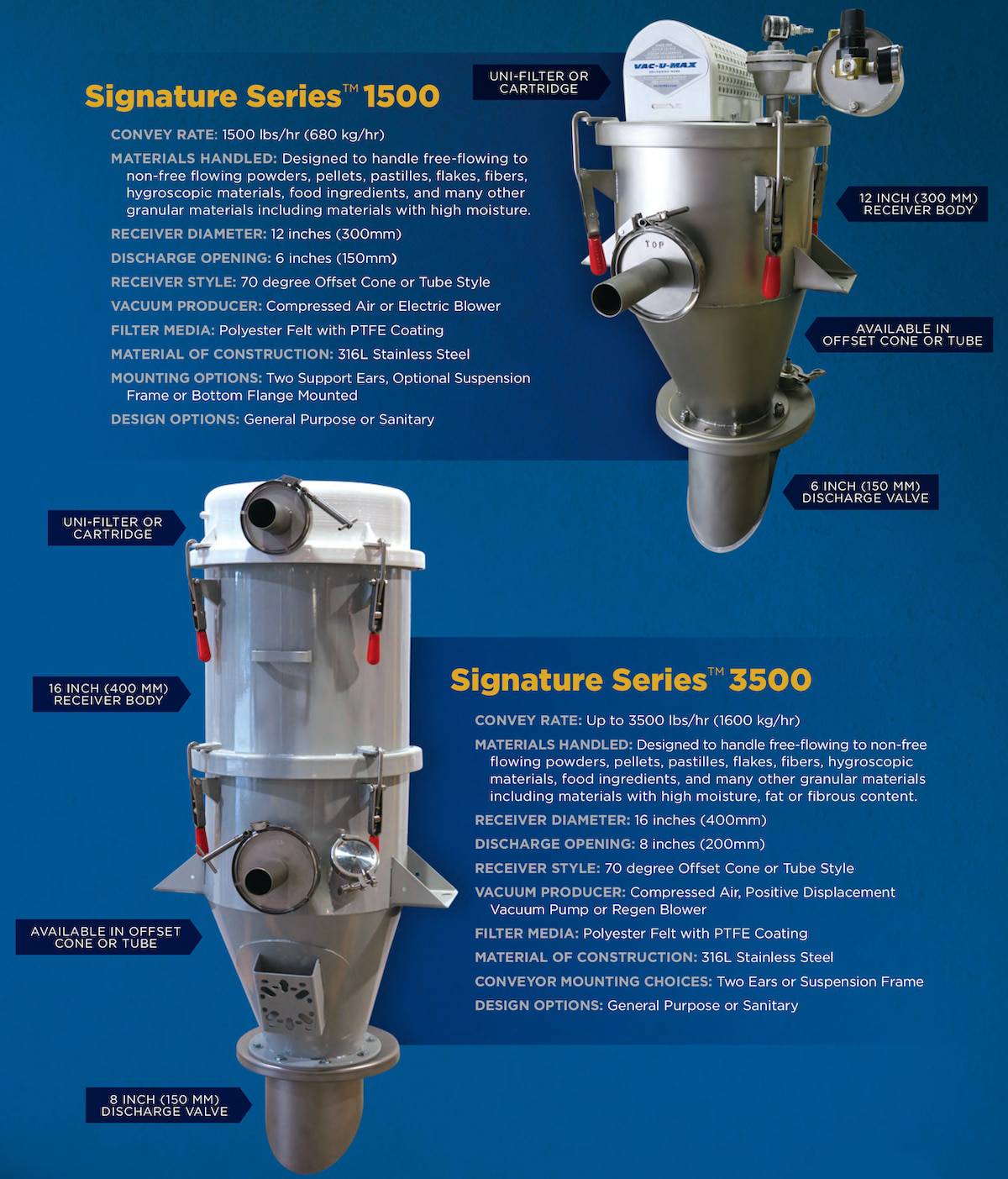 This article is published by
VAC-U-MAX specializes in the design and manufacture of pneumatic conveying components, systems, controls, and support equipment for vacuum conveying, batching, and weighing of bulk materials. With a VAC-U-MAX pneumatic conveying system on site, bulk materials move gently and quickly from point to point, with nothing in the way to impede the efficiency ...