High Energy Screening in the 21st Century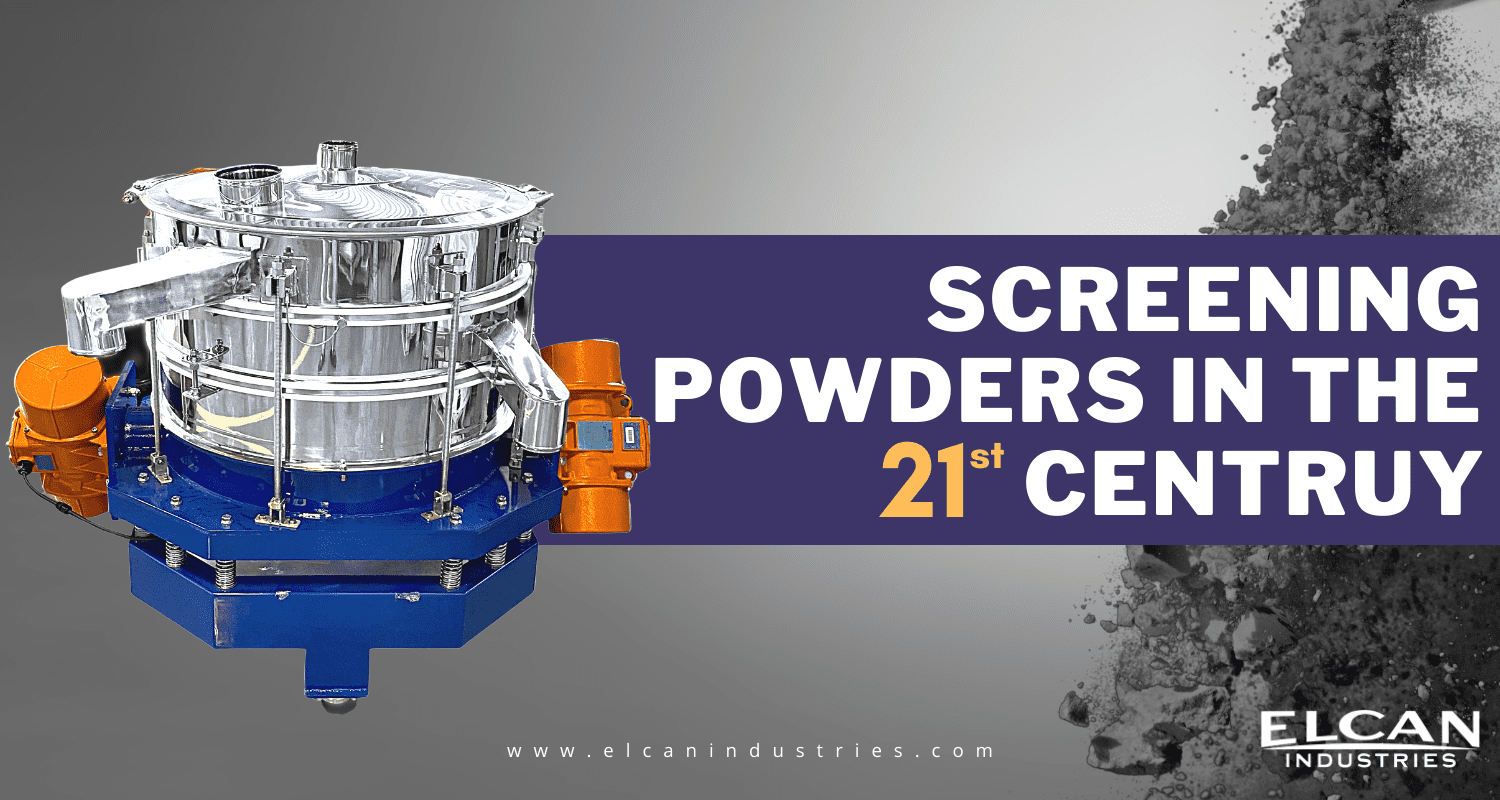 As the world's technology becomes more advanced and the demand for finer and more precise powders soars to all-time highs, the need for fine particle separations has never been greater.
Elcan Industries has been able to stay ahead of this trend by developing new sifting solutions to keep up with an ever-changing marketplace. Through partnerships with cutting-edge companies and industry leaders, Elcan is proud to offer the Hi-Sifter screening machine to meet a wide array of processing demands.
The specifications for the lithium-ion battery materials, energy sector, Aerospace industry among others are very fine and precise. Product purity and contamination free material is of the utmost importance for companies. The Hi-Sifter can achieve these separations at extremely high efficiencies without screen mesh blinding, contamination or any other production delays. The new patented Hi-Sifter screeners are exclusively offered by Elcan Industries Inc. in Tuckahoe NY.
Unlike traditional vibratory screeners and ultrasonic screeners which were developed in the 1950s and 70s, the Hi-Sifter can screen powders across the entire mesh particle size spectrum. Traditional screeners struggle to screen down to standard sizes such as 140um, 74um and 44um. Elcan has been screening high value, high performance powders down to as fine as 10um on a large scale for some of the largest chemical companies in the world for the past 20 years and counting.
The Hi-Sifter is made of polished stainless steel and can be coated to prevent metal contamination. Unlike other OEMS, Elcan runs the equipment everyday and this led them to realize how game changing this equipment would be in the aerospace, additive manufacturing (3D Printing), Electric Vehicle, energy and many other industries as well. The high energy being transferred to the screen allows for hard to screen materials to flow seamlessly through the screen. The machine has a strong vertical vibration that allows for high rates and efficiencies. The energy that the Hi-Sifter generates also makes it so that companies do not have to run multiple passes on their material, but instead, they can run their material once and achieve maximum rates and yields in a single pass!
The Hi-Sifter is offered in both a single and double deck design. The simple design of the machine allows for quick screen changing (15 minutes) and minimal down time between runs. The machine is available in sizes ranging from 15 inches (400mm) to 40 inches (1000 mm). The smaller, 15-inch model is perfect for lab settings and is great for companies looking to do smaller tests and experiment on new products. The larger models achieve higher feed rates during production and have proven to increase product purity, contamination removal and increased yields which helps companies save time and increase profitability. Elcan has a full service contract manufacturing facility where we help companies develop new products and improve processes. Call today to find out more! 914-381-7500
This article is published by
Elcan Industries offers unparalleled levels of screening capabilities that provide excellent efficiencies on even the hardest to screen chemicals, powdered metals, glass and ceramics, foods, plastics, minerals, oil drilling muds, pharmaceuticals, electronic materials, and coating systems.
Elcan Industries ...