The ability to develop products with a lower span [(D90 – D10) / D50] has never been more important, especially in popular industries like Lithium Ion Batteries and Aerospace manufacturing. Traditional air classifiers require multiple passes to make size cuts on the coarse and fine ends. Fortunately, Elcan Industries Elbow Jet Air Classifier can develop these products in a single pass by making two separations at once.
One of the key advantages of the Elbow Jet Air Classifier is its ability to achieve high yields. By utilizing a unique design that allows for very precise adjustment of the classification area, the system can effectively separate particles with high accuracy and minimal waste.
In addition to its high yield capabilities, the Elbow Jet Air Classifier is also highly effective at producing low-span products. This is due to its ability to remove oversize and undersize particles simultaneously, allowing for precise classification and a highly uniform product.
Below is the Particle Size Distribution for a feedstock of a metal powder and the finished as well. As you can see, the span of the product is dramatically reduced using this system. The curve becomes extremely tight, and the laser system measured the span at 0.75! The Elbow Jet has the flexibility to get tighter or coarser as well and these adjustments are made simple with the Elbow Jet's, built in computer system.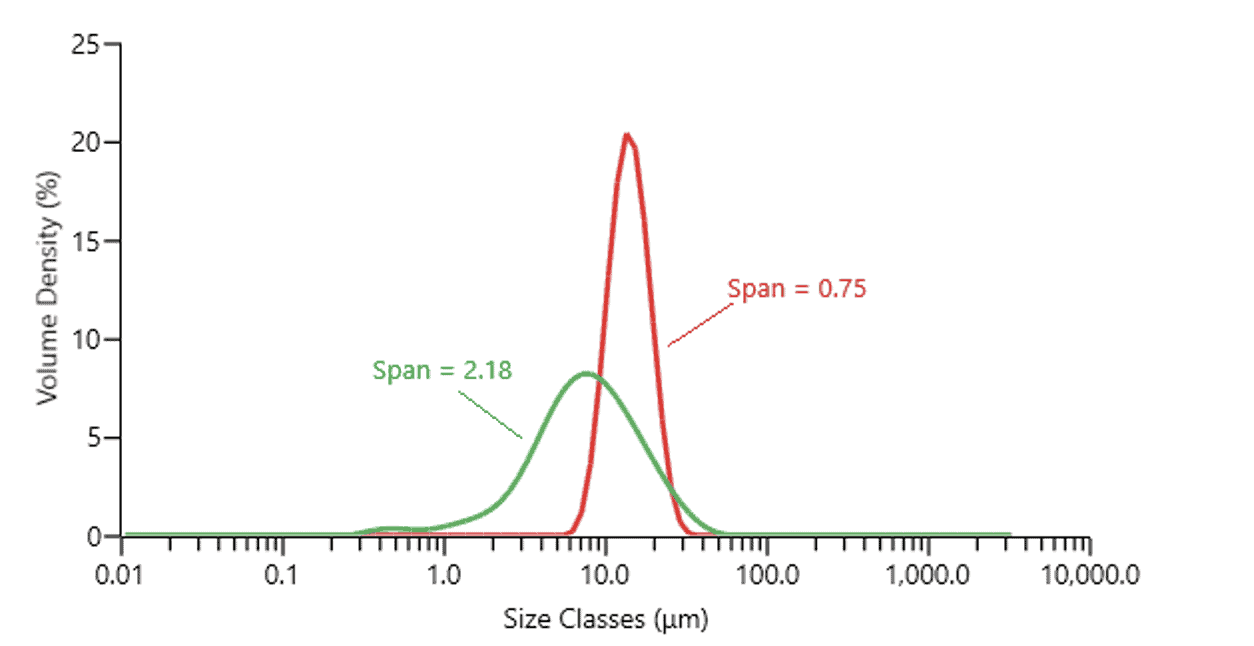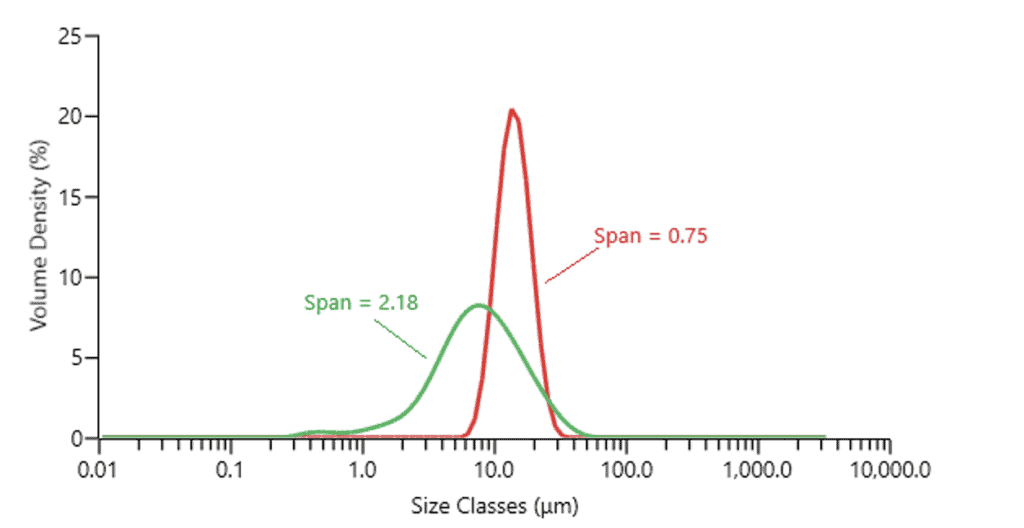 Elcan Industries is an advanced particle separation company focused on screening and, air classifying. All our technologies are unique to the space and offer higher rates and yields over conventional systems. The systems are available for testing at our contract manufacturing facility in Tuckahoe, NY.