E-Z In Silo Fluidizer assemblies are ideal for retrofitting existing hoppers or bins, or when frequent inspection and maintenance is required.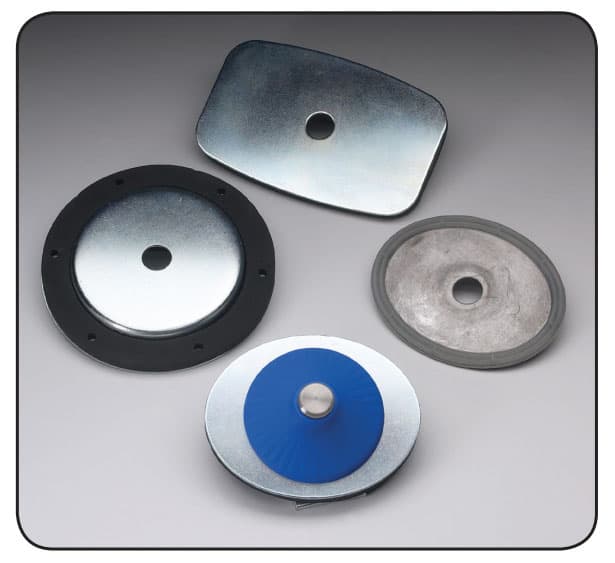 Once installed, you can also perform regular inspection and maintenance as required from the outside, without confined space entry requirements – saving you both time and money. Retrofit existing flat or conical hoppers currently using inefficient air pads or diffusers.
Solimar's patented Silo Fluidizer – Unique gasket material permanently fixed to mounting plate – Zinc plated carbon or stainless steel models – Three styles to fit most existing hole patterns.