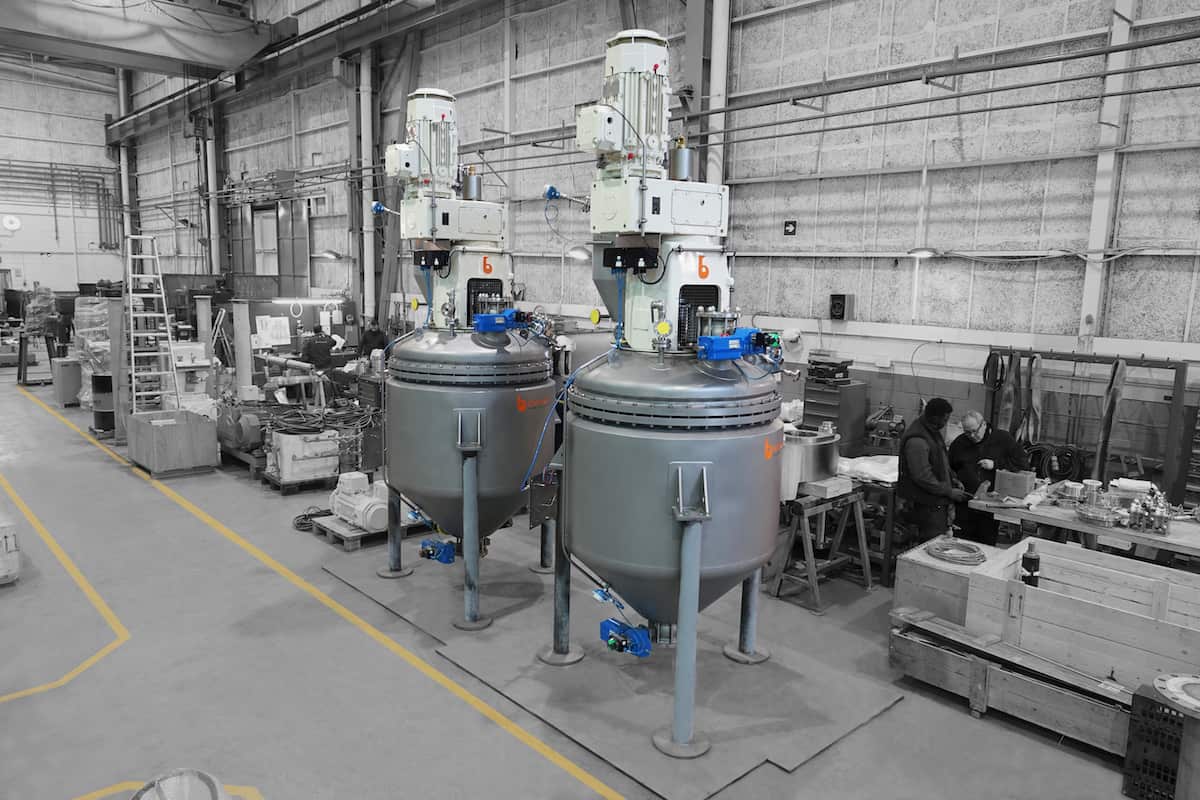 Bachiller delivered a set of two vertical vacuum dryers, SUPRADRY SDV-010, with a capacity of 1,000 liters in AISI-304-L stainless steel to a large British company in the chemical sector with over 100 years of history.
This vacuum dryer consists of a heated vertical mixing spiral, rotating at moderate speed to achieve an upward flow of perimeter product and a renewal of the product in contact with the heated walls.
The design of the SUPRADRY complies with the cGMP and EHEDG standards, and is perfectly valid for all kinds of applications within the pharmaceutical, chemical, fine chemical and precious metal industries.
The client required dryers that would handle their product, polymers, with care and be able to reduce the humidity from 0.2% to 0.01%.
Before delivering the equipment, Bachiller tested the process in their Test Center to ensure reliability. Once the necessary adjustments were made and the desired results were achieved, the equipment was scaled to meet the client's requirements.
Advantages of the SUPRADRY – Vertical ribbon vacuum dryer:
Short drying times
High vacuum level
Gentle and homogeneous drying (ideal for fragile products)
Minimum final moisture content
Total batch discharge
Perfect homogenization of the production batch
Full process repeatability
Low temperature drying (ideal for heat sensitive products)
Ease of cleaning
Robust mechanics
Low maintenance dryer
This article is published by
BACHILLER is a Spanish company founded on 1968, dedicated to the design and construction of process equipment and pressure vessels for various industry sectors such as petrochemicals, energy, oil and gas, chemical and fine chemical, pharmacy, cosmetics and food. Headquarters, workshops and pilot plant are located in Parets del Vallés, 20 km from ...