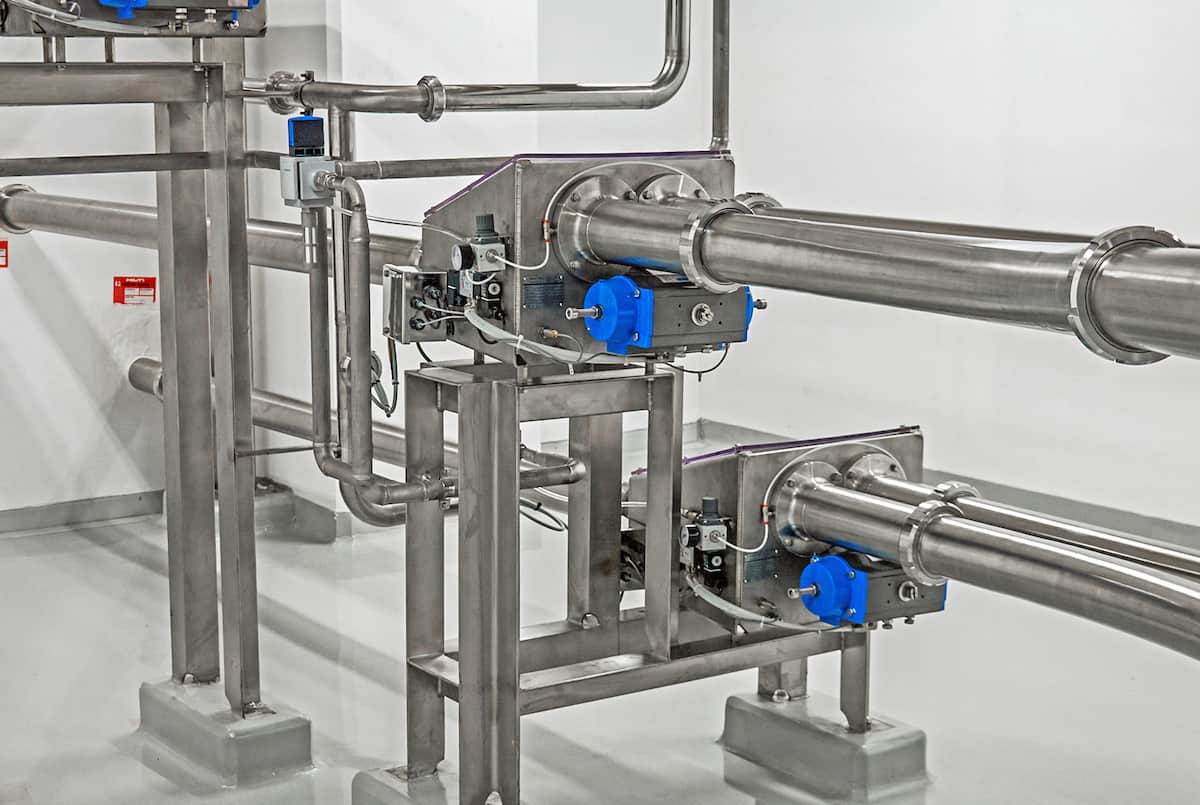 Diverter valves in the Pipe Selector (PS) line from process equipment manufacturer Gericke USA, Somerset, NJ, automatically divert a single material stream to multiple destinations, or converge multiple material streams into one stream as needed to feed one or more processing lines.
Developed to promote efficiency in sanitary pneumatic conveying, the hygienic Pipe Selector valves are fabricated from 100 percent 316L stainless steel to safeguard against contamination and provide long-term strength and resistance to corrosion and wear. Concern for the premature porosity failures common to die cast valves is eliminated.
Suitable for transferring powders, pellets, flakes, and other bulk materials in food, dairy, and pharmaceutical manufacturing, the food-grade Gericke PS diverter valves comply with FDA food contact regulations and with USDA guidelines for the sanitary design and fabrication of dairy processing equipment. The conveying diverter valves are available in eight standard models ranging from 50mm – 150mm pipe diameter sizes plus custom designs to accommodate nearly any bulk material handling requirements.
The diverter valves may be tested at the Gericke test center with the company's companion pneumatic conveying systems. The valves are delivered inspected and ready for installation with a one-year warranty included as standard. 
This article is published by
Gericke Feeding, Mixing, Conveying, Size Control Technology. High-class workmanship for a world of industry. Gericke supplies conveying, sifting, high-precision feeding, and mixing solutions that handle a broad range of ingredients such as pellets, powders, floodable powders and fibreglass for food, chemical, industrial, and pharmaceutical industries.
Gericke process ...